Baby candy beets are one of those adorable vegetables I often admire at the store, but never actually purchase.  Usually found at fancy restaurants, these beets are sweet, earthy and oh so pretty.  Their skin varies between vibrant hues of red and pink.  When cut open, baby candy beets are red and pink with white stripes throughout.  Opting for their larger brethren, I never really had a use for baby candy beets.  Until this smoothie.  Made with frozen mixed berries and roasted candy beets, this substantial smoothie is packed with bold flavors perfect for a warm summer morning.  Simply roast a bunch of these beets over the weekend, store in the refrigerator, and use throughout the week.  Their small size speeds up roasting time and makes portioning an easy task.  Continue reading for more pictures plus a link to the recipe!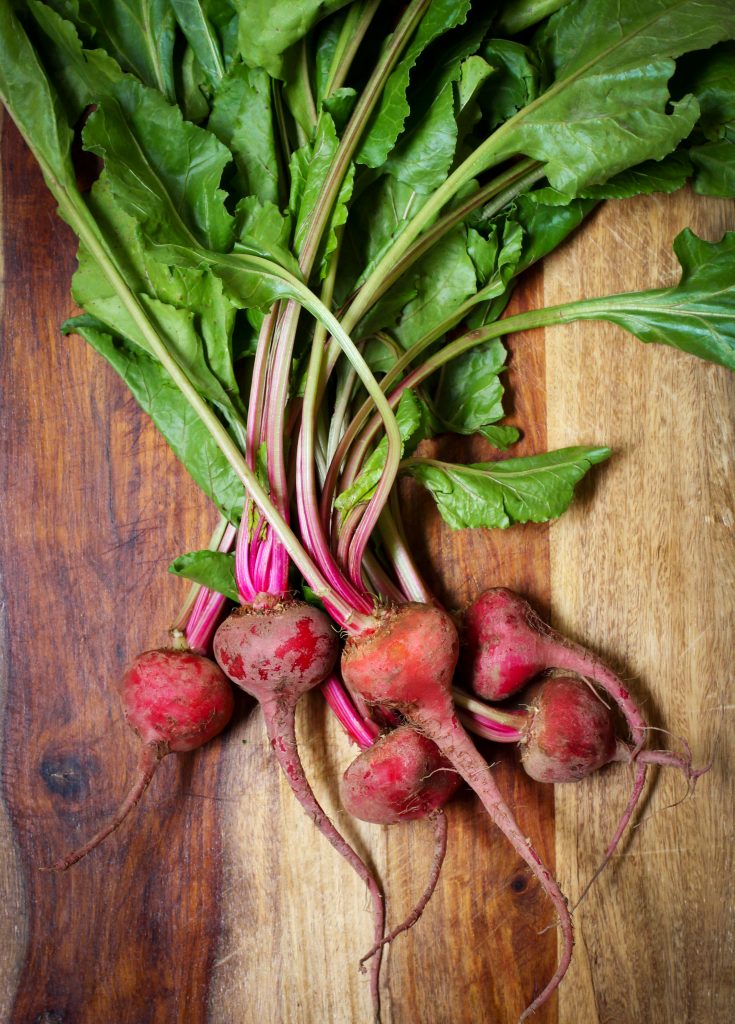 Start with Greek yogurt and honey.
Then add almonds and freshly squeezed orange juice.
Finish with mixed berries, roasted beets and ice.  Blend and enjoy!
Get the full recipe for Mixed Berry and Candy Beet Smoothie here.