Cheers and Happy Friday!!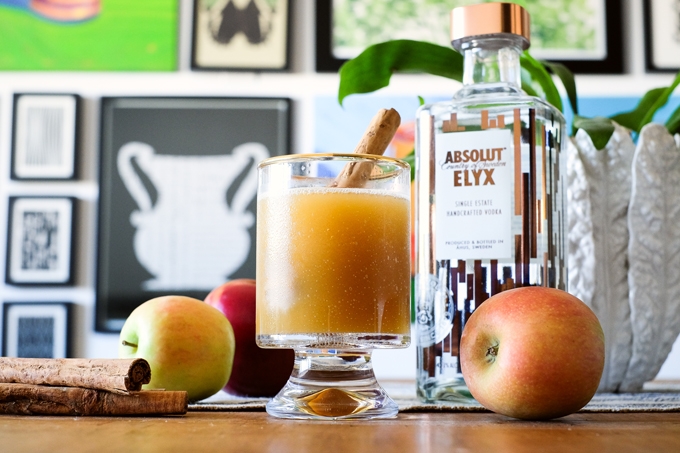 Thanksgiving is just under 2 weeks away, so now's a good time to start planning your menu.  I always like to serve a signature cocktail or two at Thanksgiving dinner while everyone is enjoying appetizers.  I switch these cocktails up each year, so that my guests are excited to have a sip of something new when they come over.  Over the past couple of months, I've been sharing cocktail recipes on Instagram for one of my partners, Absolut Elyx.  They're not sponsoring this article, but I really loved all 3 of these drinks, and they are perfect for Thanksgiving, so I wanted to share them on this space as well.  Here's what I've been shaking up:
The Harvest Orchard
Pumpkin Apple Cider Fizz
Chai Apple Cider Slush
Each of these vodka cocktails are made with seasonal ingredients that radiate feelings of cozy, warmth and comfort.  Continue reading for the recipes!