Hello and Happy Thursday!!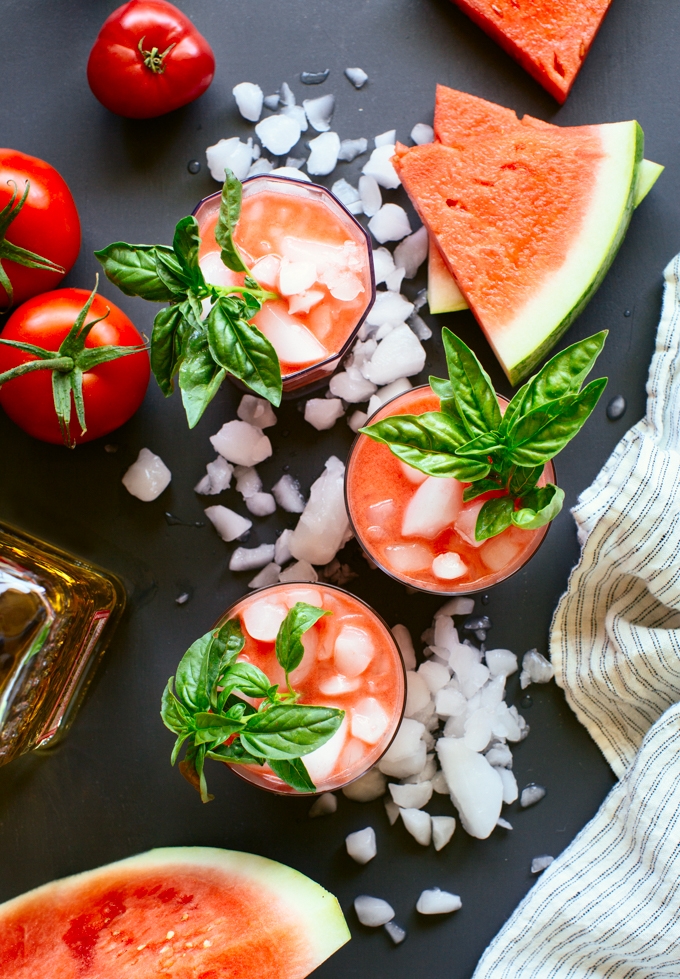 Today, I'm sharing a fresh and vibrant Watermelon Tomato Margarita perfect for your 4th of July weekend. Watermelon margaritas are a common occurrence at my house, and recently, I thought it would be fun to switch out the orange element for some juicy ripe summer tomatoes.
The combination of watermelon and tomatoes just works. Both are fresh and juicy, but the watermelon is sweet and the tomato is tart. In this cocktail, the watermelon is at the forefront flavor wise while the tomato provides a complementary vegetal note. The base of the drink is bourbon barrel-aged Olmeca Altos Reposado Tequila, rich with sweet vanilla, oak and citrus. I also tried this recipe with Olmeca Altos Plata, and the silver tequila works well too, so use whichever one you've got available! Each drink is finished with a sprig of fresh basil. I snipped the ones pictured here from my garden :)! Continue reading for the recipe.