Today on Kitchen Konfidence, we're once again getting boozy.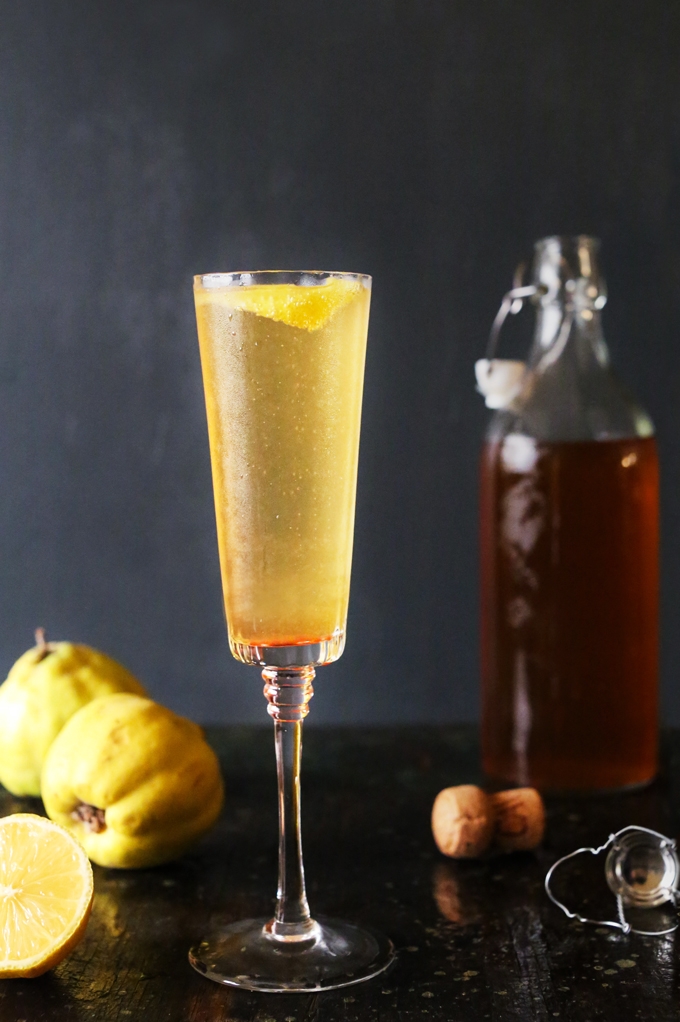 The Ginger Snap cocktail that I shared last week is for all your Holiday parties.  This Apple & Quince Sparkler is for New Year's Eve.  It's light, crisp, seasonal and 100% fabulous.  It's also the next signature cocktail in the What I Drink series, a spirited collaboration between me, Brian from A Thought For Food, and Vijay from Noshon.It.
The last time we got together, the three of us shared our go-to cocktails, including an Old Fashioned (made with Vanilla Sugar), a 1794 Cocktail, and a Blackberry Gin and Tonic.  Today, we're sharing a number of alcoholic beverages perfect for a New Year's Eve bash.  On the last night of the year, I often find myself drinking champagne or sparkling wine spiked with some sort of flavored liqueur.  Last year, it was St. Germain.  This year, it's my homemade Roasted Apple and Quince Liqueur.  Sounds fancy, but it's super simple to make.  Continue reading for the recipe plus links to Brian's and Vijay's cocktails.