This cake is pure sunshine.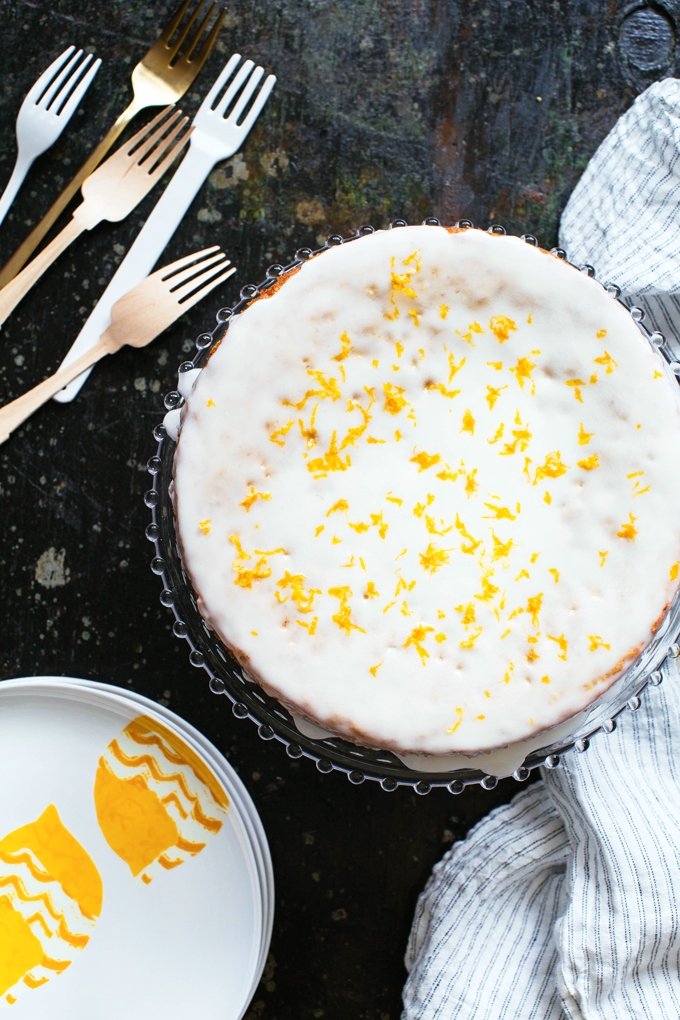 Meyer lemons are in season right now, and I've been obsessed with them for the past couple of weeks.  Meyer lemon vinaigrettes, meyer lemon roast chicken, meyer lemon chia pudding, meyer lemon in my sparkling water, meyer lemon squeezed on all the things, etc.  Meyer lemons are a cross between a lemon and a mandarin orange, and their flavor and aroma are just fantastic.  If you can get your hands on some in the next few months, I would highly recommend doing so.  Then you can make this cake!
Nigella first introduced me to the wonders of a polenta cake, and I've been making them ever since.  This fuss-free cake starts with creamed butter and sugar.  You then alternate adding eggs and a dry mix of almond meal, polenta (cornmeal), baking powder and salt.  The cake batter is finished with citrus and vanilla.  Here, I am using meyer lemon zest and juice, but I've also made this cake with regular lemons and oranges.  Cooked low and slow in the oven, the cake emerges golden brown and fragrant.  Nigella tops her polenta cake with a sweet lemon syrup, but here I've chosen to top with a crème fraîche glaze and flecks of fresh meyer lemon zest.  Each bite is moist, light and crumbly with a sweet-tart hit of meyer lemon.  A true celebration of this seasonal beauty.  Continue reading for the cake recipe.