Spring produce has officially arrived, and I am so excited.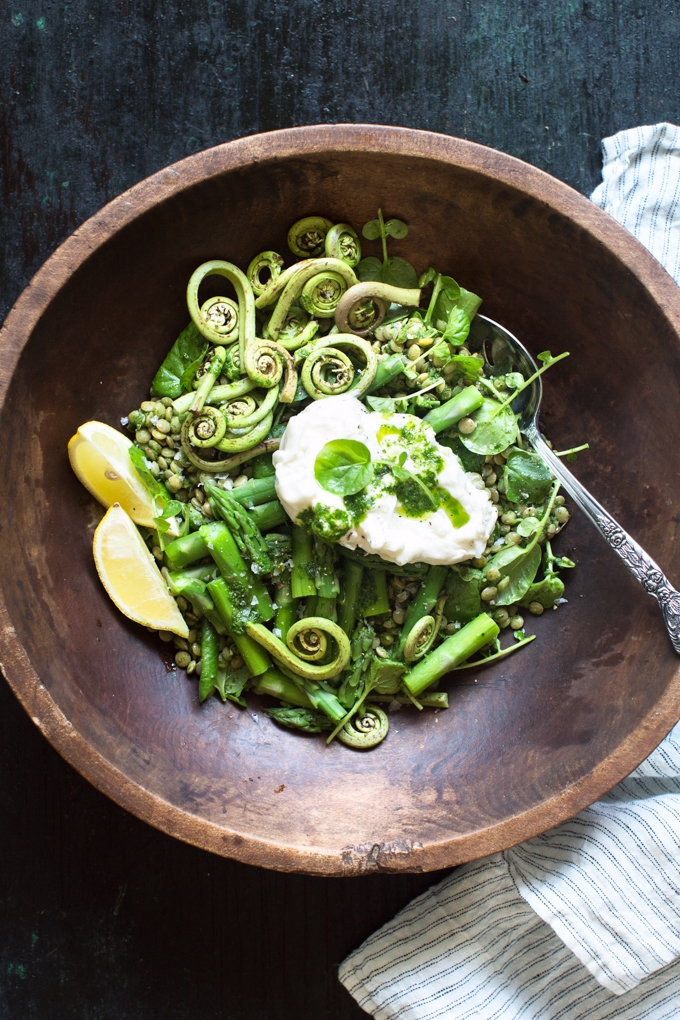 Last week, I featured rhubarb in a tasty baked oatmeal recipe.  This week, a vibrant lentil salad green with watercress, asparagus and fiddlehead ferns.  The base of this salad is made of al dente green lentils tossed in a verdant watercress dressing.  Asparagus and fiddlehead ferns are then quickly blanched and tossed into the mix along with more watercress.  The salad is finished with luscious burrata and a sprinkling of flaky sea salt and black pepper.  Each bite is so light and fresh.  It's spring made edible!
I'm actually partnering with Lentils.org on this recipe in celebration of their Spring Cleanse (more details below!).  The green lentils in this recipe cook up in just 15 minutes, taking on a toothsome texture similar to al dente pasta.  As soon as they're drained from the hot water, they're tossed with a vinaigrette infused with watercress, parsley and garlic, allowing them to easily absorb all those good flavors.  The salad can be enjoyed warm or at room temperature!  Continue reading of the recipe.