I've got some exciting news to share with all of you today!!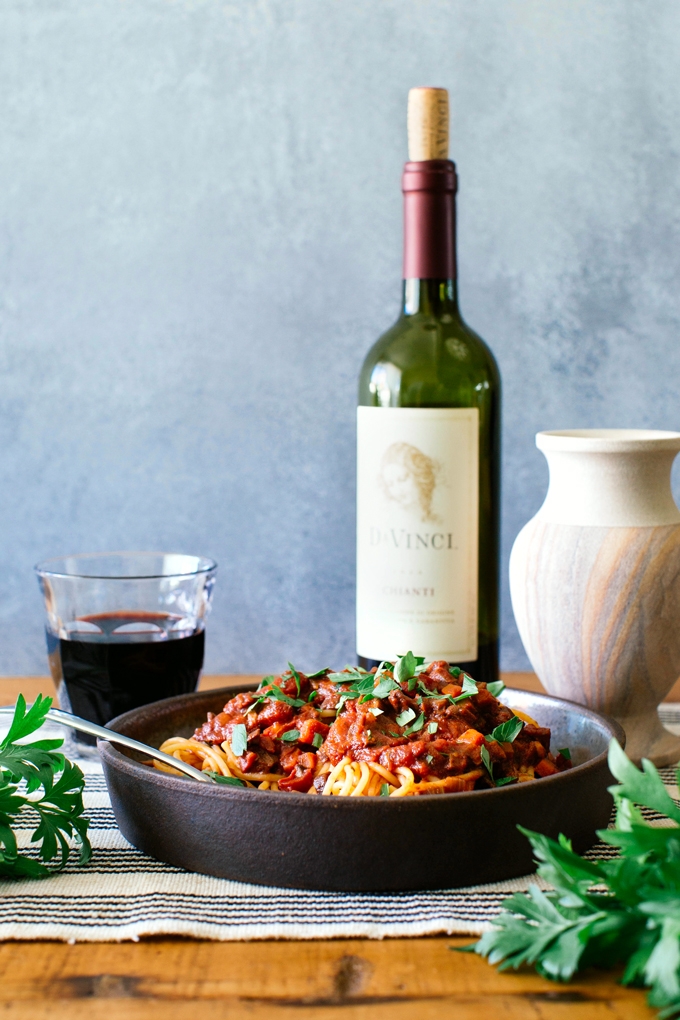 In just under one week, I'll be heading to the Tuscany region of Italy to embark on a weeklong DaVinci Storyteller Experience sponsored by DaVinci Wine! AHHHHH, so exciting!!! Set in the picturesque town of Vinci, Italy (the birthplace of Leonardo Da Vinci), this immersive experience is focused on the Cantine Leonardo da Vinci, an innovative growers' cooperative committed to producing authentic Tuscan wine, including the flagship DaVinci Chianti.
Throughout the week, I'll be diving into all things Cantine Leonardo Da Vinci, including vineyard tours, culinary experiences, delicious food and wine galore, plus meet and greets with local chefs, wine growers and other personalities in and around Vinci. Joining me on this trip are some food blogger favorites including Alana from Fix Feast Flair, Molly from my name is yeh and Rebecca from Foodie with Family. This is going to be such a fun week!
In anticipation of this trip, I've developed a new tomato sauce recipe infused with the flavors of Tuscany. Particularly mushroom and Chianti! Continue reading for the recipe plus more on DaVinci Wine.