You guys are in for a treat today!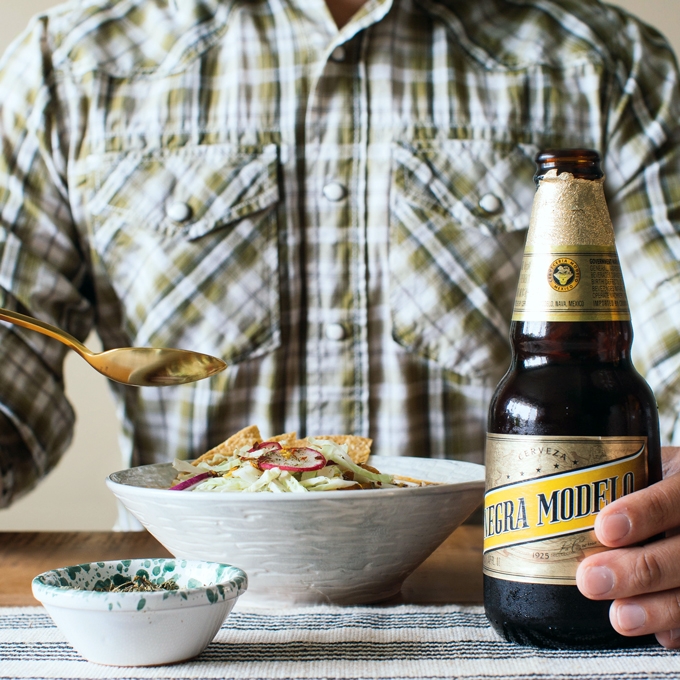 Red Pozole is one of my favorite Mexican soups. It's rich, it's spicy, it's hearty, and it's exactly what I want to eat as soon as the weather cools down. The only problem with Red Pozole, is that it requires many big pots to cook all of the various elements, and it can take an entire afternoon to prepare! I don't mind the traditional preparation from time-to-time, but if I get a pozole craving on a hurried weeknight, I need a faster solution. This Pork and Hominy Stew fits the bill.
The ingredient list here is simple: pork shoulder, chicken stock, dried chiles, onion, garlic and canned hominy. Most items might already be sitting in your pantry! The preparation is also simple, and you can multitask while various things steep and sizzle (game plan below). Bold in color and flavor, this Pork and Hominy Stew tastes similar to Red Pozole, but requires just a fraction of the effort to prepare. Continue reading for the recipe.