Jorge and I had a suuuuper tasty brunch at The Patio on Goldfinch recently.  I've got highlights from our meal below along with a recipe for their mezcal-based Plumosa cocktail.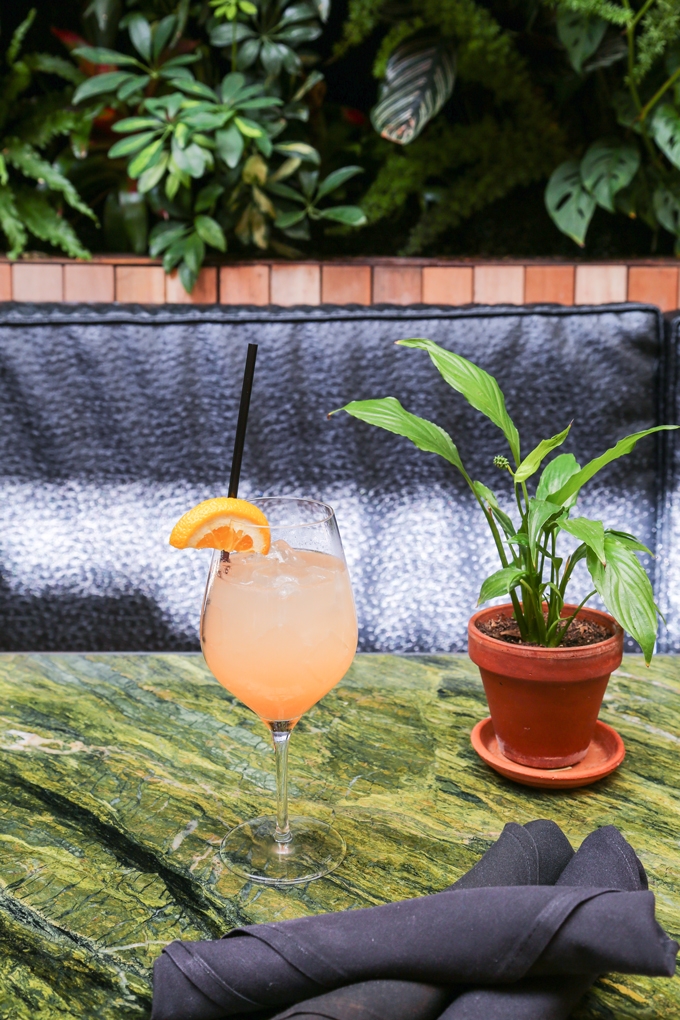 Let me start by saying that The Patio on Goldfinch is one gorgeous restaurant.  Lush living walls.  Reclaimed wood accents.  Marble counter tops in hues of red, gray and deep green.  The space is luxurious yet still comfortable and approachable.  Led by executive chef John Medall, The Patio on Goldfinch is the sister restaurant of The Patio on Lamont in Pacific Beach.  Serving breakfast, lunch and dinner (and everything in between), The Patio has an eclectic, modern menu and a killer cocktail list.  Oh, and they've also got an entire room dedicated to cheese called The Cheese Cave.  That's right, a cave of cheese.
Jorge and I sat in the back area surrounded by natural light flooding in through the massive skylights above.  Behind us was a towering wall of cascading ferns and philodendron.  My eyes danced about the space, taking in all of the thoughtful details.  Overall, A+ for atmosphere.  Now, let's get to the food.