Several week ago, I teased out an upcoming recipe for no knead bread.  Well, here it is 🙂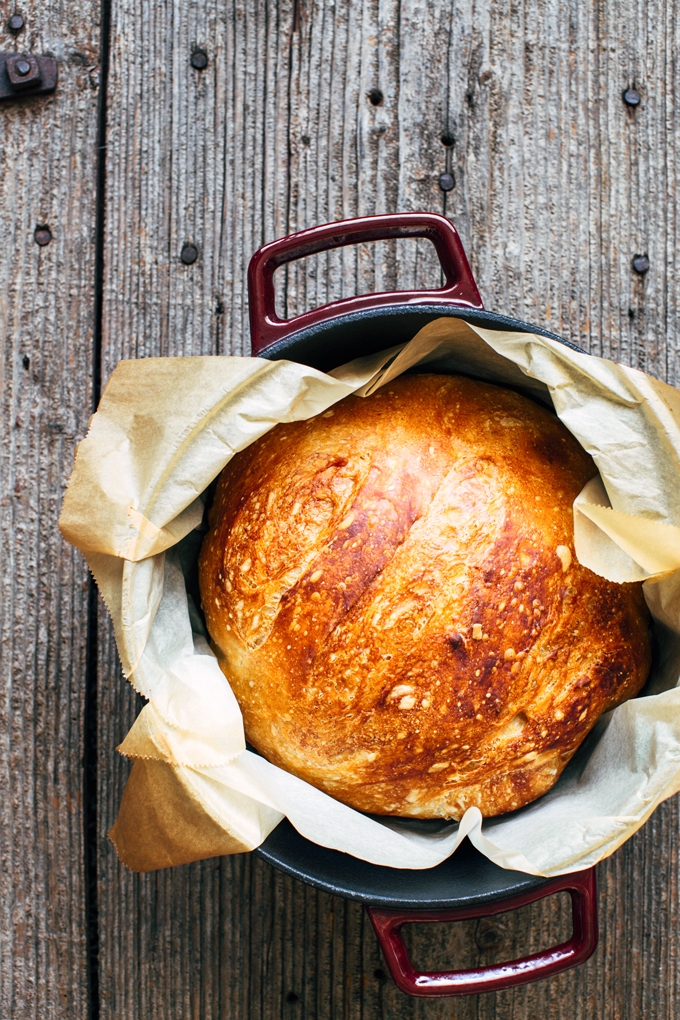 This recipe is courtesy of Jeff, a reader and avid home cook in Los Angeles.  Jeff first sent me this recipe back in 2014 after he discovered Kitchen Konfidence via a link on How Sweet It Is.  Quick sidebar, if you're not familiar with Jessica's blog, I would highly recommend you head on over sometime soon, and check out her recipes.  Everything Jessica cooks up looks so tasty.  I want to make and eat ALL the things.
Ok, so back to Jeff's bread.  The recipe starts with a mix of flour, yeast, salt, vinegar, beer and water.  Everything is casually tossed into a bowl and mixed with a fork until a shaggy dough comes together.  The dough then sits for 18 to 24 hours.  This extended rise time really improves the yeasty flavor of the bread while saving you the trouble of kneading the dough.  After a few additional folds and another rest, the bread is cooked in a dutch oven until gloriously golden.  I mean just take a look at the loaf above.  It really does look profesh.  This always surprises me when I pull the pot out of the oven.  I think to myself, "Damn, I just made that!"  I've been baking this bread frequently since 2014, and now it's time for me to share 🙂  Continue reading for Jeff's recipe.