So far in 2016, I've been all about making bread at home.  It's so simple and so gratifying.  First up, I'm sharing this Skillet Soda Bread recipe, and in several weeks, I'm posting a recipe for the BEST overnight, no-knead bread.  YUM!!!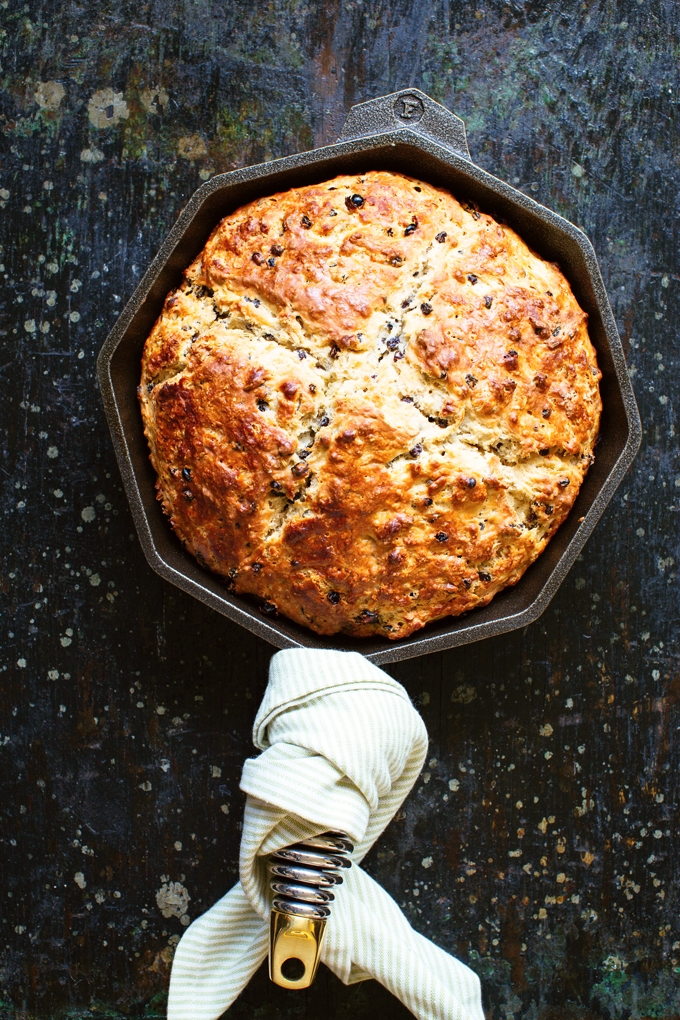 Soda bread, Irish or otherwise, is a perfect introduction to home bread-making, because minimal time and effort are required to produce a golden, aromatic loaf of bread.  No special equipment is needed here as well, and most ingredients can be found in the pantry.  One can't help but smile as the burnished beauty emerges from the hot oven, filling the kitchen with the smell of freshly baked bread.
Irish soda bread in its simplest form is a mixture of flour, baking soda, buttermilk and salt.  In this recipe, flavors are amped up with the addition of orange zest, fennel seeds and a heap of dried currants plumped with amber whiskey.  Local Henebery rye whiskey was used here, but any whiskey would work (especially Irish whiskey!).  This recipe is definitely not traditional, but it sure is tasty.  Continue reading for the recipe.