You guys, I am SO excited to share this cocktail with you all today.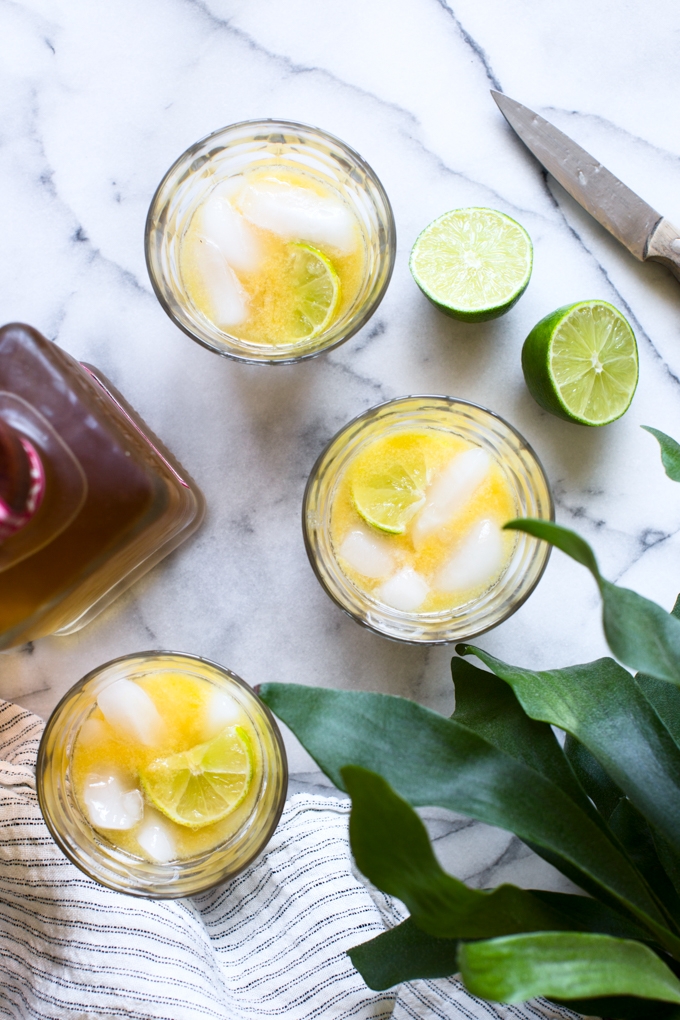 Why, you might ask? Well, the main flavors here come from fresh guavas and passion fruit, two ingredients that are a pure delight to cook with. The floral aromas present in ripe guavas can instantly whisk you off to the tropics, and the complex tanginess of both fruits is perfect for a margarita.
This Guava Passion Fruit Margarita recipe starts with a sweet-tart purée made with the aforementioned fruit. Hued a sunny shade of yellow-orange, the purée is then mixed with barrel-aged Olmeca Altos Reposado tequila. Notes of citrus and vanilla in the tequila work beautifully with the tropical fruit. Lime juice and simple syrup are mixed in to snap flavors into balance. I decided not to add a liqueur element to this margarita, because the fruit purée is so robust in flavor, nothing else is really needed. With just one sip of this golden marg, a sense of warm, carefree summer will immediately wash over you. Continue reading for the margarita recipe.