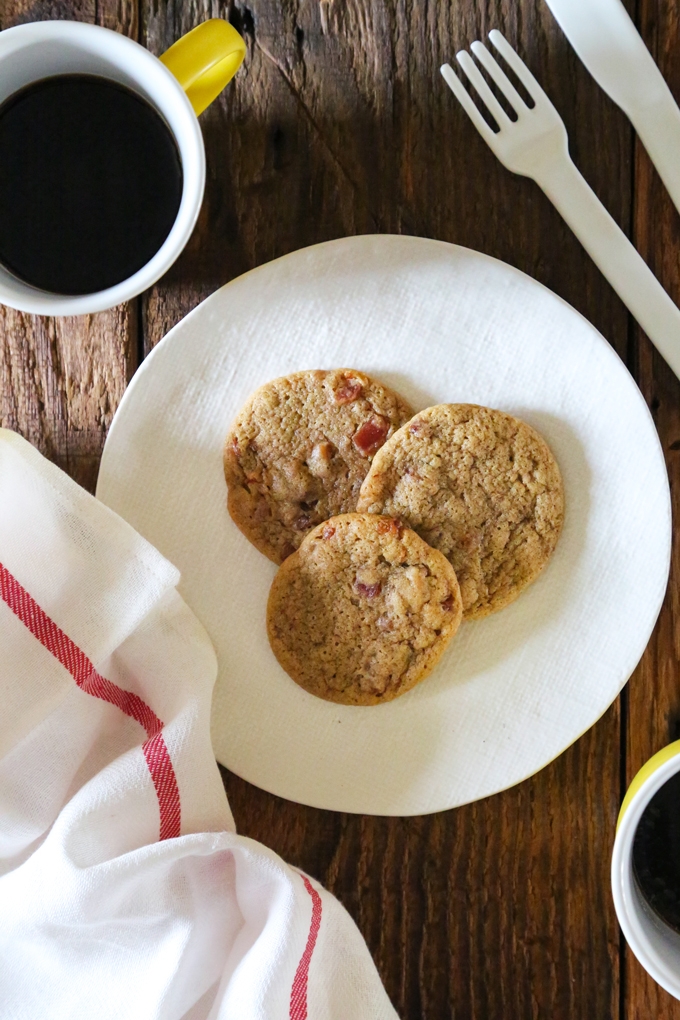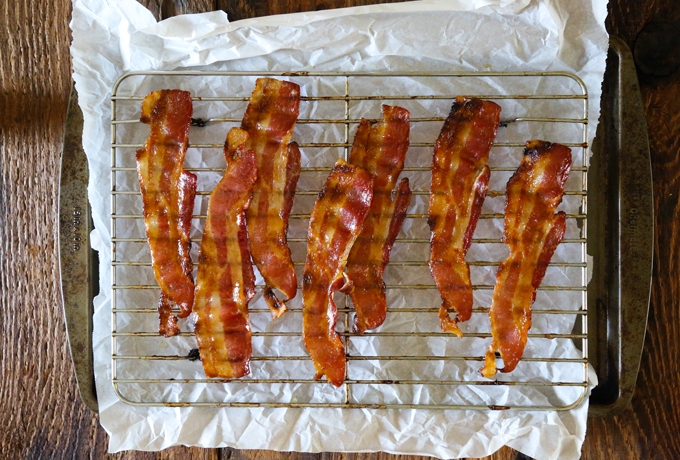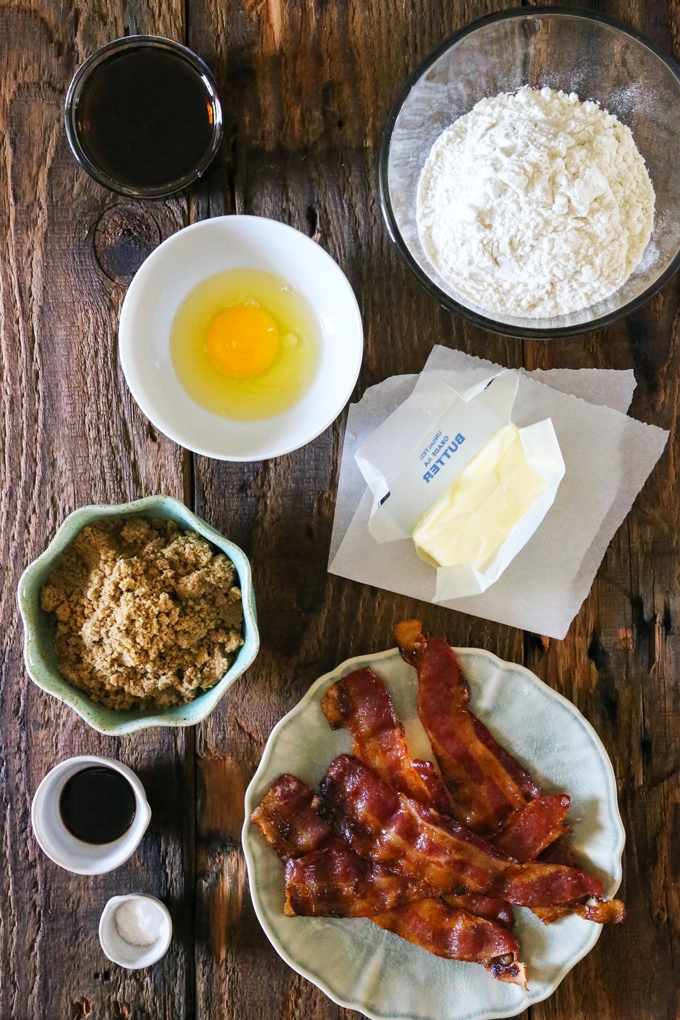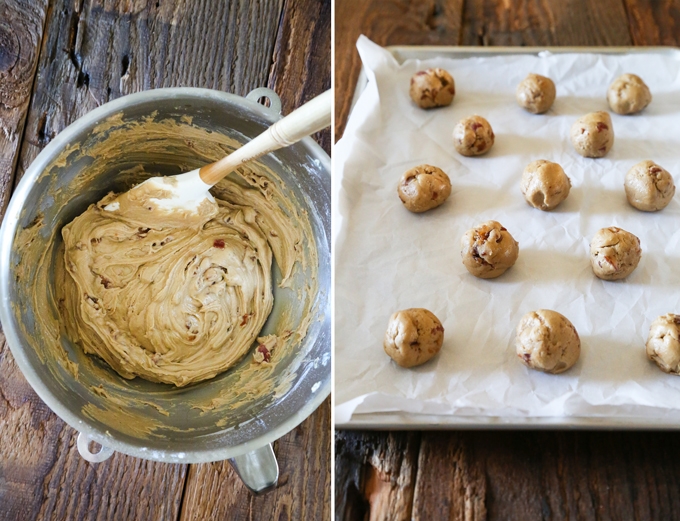 Maple Bacon Cookies start with a brown sugar-sweetened dough spiked with pure maple syrup, vanilla extract and maple extract. Tiny bits of maple-caramelized bacon are then folded in, providing a salty counter to the sweet dough.  These cookies are like a warm blanket wrapped around you on a cool autumn evening.  So so comforting.
Although bacon desserts are fairly widespread nowadays, I still encounter people who raise a skeptical eye at the idea.  If you are one of those people, just think of these cookies as a plate of pancakes and bacon, but in cookie-form.  They are so damn tasty, and completely addicting.
Be sure to use good quality maple syrup here (not maple-flavored syrup).  Maple extract can be found at any regular grocery store.  Finally, this dough requires a 1-hour chill, so plan accordingly.