Say hello to my new favorite baked pasta dish.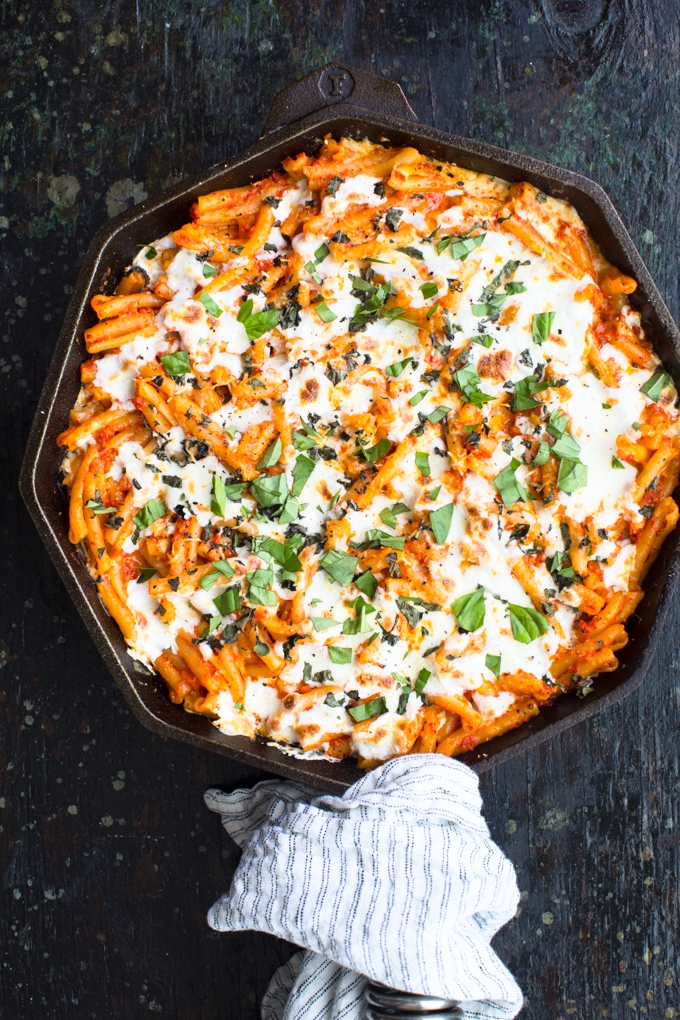 It's melty.  It's gooey.  It's creamy.  And it's packed with delicious roasted red pepper flavor.
The base of this dish is a pantry sauce that comes together in the food processor.  Jarred roasted red peppers, sun-dried tomatoes, garlic, pine nuts, Parmesan cheese and red wine vinegar are blitzed with some olive oil until a smooth and fiery red.  Cooked pasta is then tossed in the sauce and layered in a skillet with a simple Bechamel, shredded mozzarella and chopped fresh basil (from my back yard!).  The skillet spends a little time in the oven, allowing the flavors to mix and mingle while the mozz turns soft and gooey.  As the skillet emerges hot and bubbling, it's seemingly impossible to let the pasta rest for 5 minutes before digging in.  You'll be pleasantly rewarded after the brief wait though.  This dish is so damn delicious.  Continue reading for the recipe.