You guys!! I've got a special treat for you all today.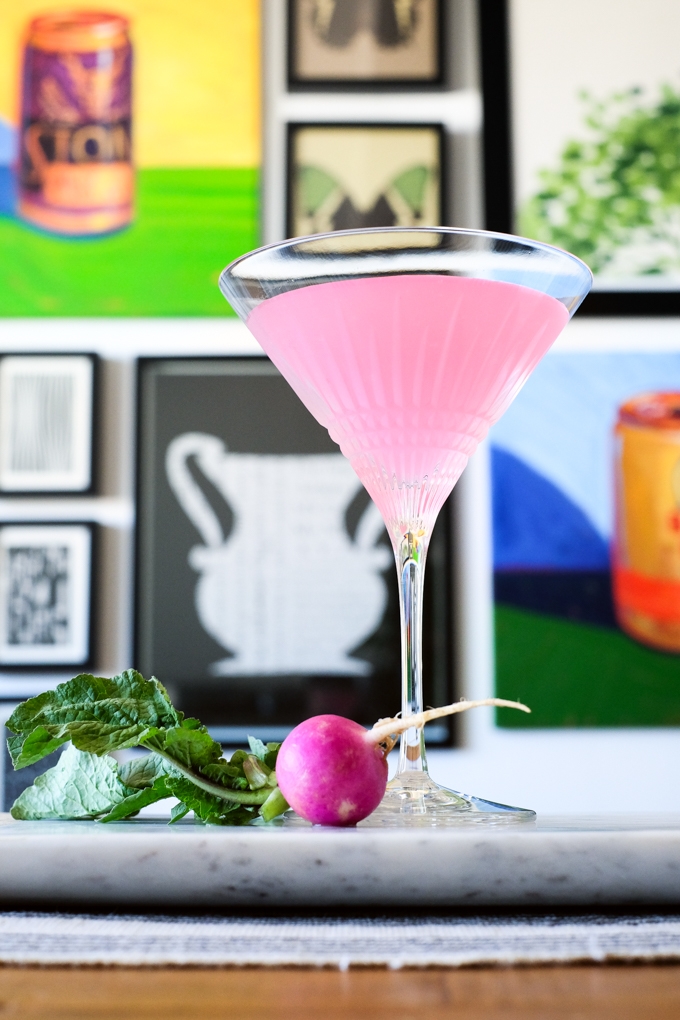 I'm partnering with Waterford Crystal on this article in celebration of the Week of Waterford happening now through March 26th! For a festive salute to Waterford's Irish heritage, I've created this vibrant spring cocktail recipe. Grated purple radish is muddled with sugar, then shaken with Sage, elderflower liqueur, lemon and grapefruit. Crisp and refreshing, the cocktail is citrus-forward with herbaceous and floral undertones. The purple radish dyes the drink bubble gum pink while providing a mild earthy sweetness.
You may have noticed that I haven't given a name to the drink. Well, I'm giving you guys the opportunity to name this cocktail for a chance to win a gorgeous Waterford product! Seriously, the Lismore Diamond Martini Glass pictured above is so beautiful and has such a luxurious feel to it. Continue reading below for details plus the recipe!!