Salsa Verde was the first salsa I attempted to make at home. Let's just say my initial batch was a complete disaster.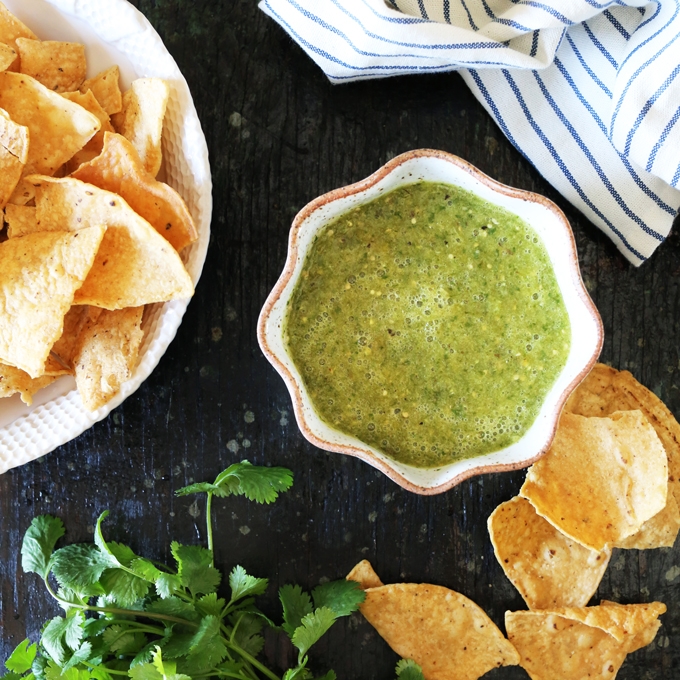 It was 2008, I was living with several roommates at the time, and I was using this recipe for reference. My instincts told me that a quantity of 5 serrano chiles would make the finished salsa waaaaay too spicy, but I went ahead and made the recipe as written. Instincts were something I wasn't listening too that much at the time, so my first batch of Salsa Verdes was fiery to say the least. Instead of throwing the salsa out, I tried to make the best of it, and my roommates and I suffered through several extremely spicy meals together.
Since then, I've 100% mastered this vibrant salsa. Made with roasted tomatillos, jalapeños, garlic, scallions, cilantro and lime juice, this salsa verde recipe is bright, balanced and so, so addicting. Continue reading for the recipe.