I have a confession to make.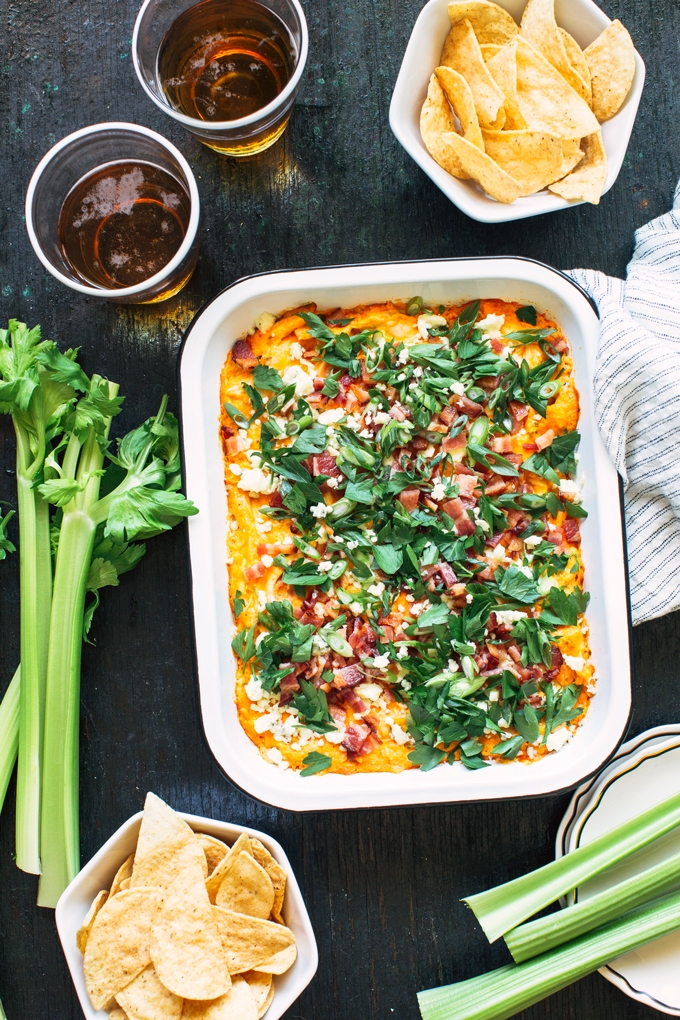 I absolutely LOVE buffalo chicken dip. Two years ago, one of my best gal pals brought a classic buffalo chicken dip to my first backyard barbecue of the season. After just one bite, I was hooked and spent the rest of the afternoon blissfully dipping away. Since then, I either ask that friend to bring buffalo chicken dip to every party, or I make my own version. Let's dig in.
Classic buffalo chicken dip is a simple mix of cream cheese, ranch dressing, cooked chicken, blue cheese and hot sauce. The mixture is then warmed in the oven and enjoyed with chips, bread and/or celery sticks. I've kicked things up a notch with the addition of chopped bacon, scallion greens and fresh parsley. This colorful topping provides mouth-watering contrast in flavor and texture. If you've never had a dip like this before, you should definitely try this recipe. It's SO addicting. Continue reading for the buffalo chicken dip recipe.