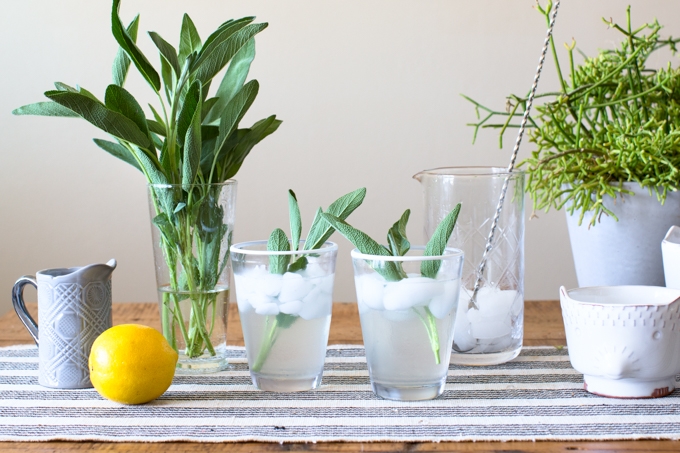 Can we talk for a moment about how crazy this heat has been recently?!  All I want to do right now is stay at home in the AC while doing any one of the following:
1.  drinking an ice cold beverage.
2.  eating a frosty bowl of ice cream.
3.  slamming a few of these ice cream sandwiches.
4.  slurping a spiked ice cream float.
5.  taking a bite out of these chocolate-covered pops.
I recently got a bottle of Sage liqueur by Art in the Age, and I'm obsessed. This garden gin is infused with sage, rosemary, thyme, lavender, dandelion and more!  It's fresh, aromatic and exactly what I want to be drinking on a hot day.  To let the nuanced flavors of the spirit shine through, I've paired Sage with sweet, floral St. Germain, lemon juice and sparkling water.  The finished cocktail is fizzy, herbaceous and so, so refreshing.  Continue reading for the cocktail recipe.