If you've ever enjoyed deep fried brussels sprout leaves, you'll absolutely love this pizza recipe.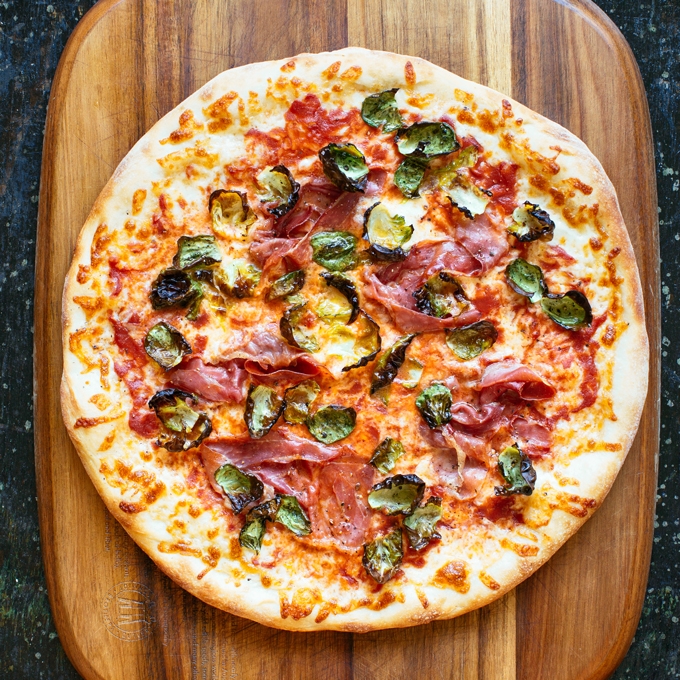 The flavors are simple here.  Start with a base of pizza dough, mozzarella cheese, tomato sauce, salt and freshly ground black pepper.  Then, top with individual Brussel sprout leaves, thin slices of salty prosciutto and a dusting of freshly grated Parmesan cheese.  When the pizza comes out of the oven, the prosciutto will be crispy and the sprouts will be beautifully blackened.  The nuttiness of the charred leaves is a perfect contrast to the salty richness of the pork and cheese.  What's nice here as well is that the toppings don't need to be cooked in advance, so you can easily wHip this up whenever a craving strikes.
This Brussels Sprout and Prosciutto Pizza recipe has quickly become a favorite at my house.  When we're throwing a pizza party for friends or family, guests always request that we make this pizza.  Continue reading for the recipe.