This was the first recipe I developed for The Breakfast Collection!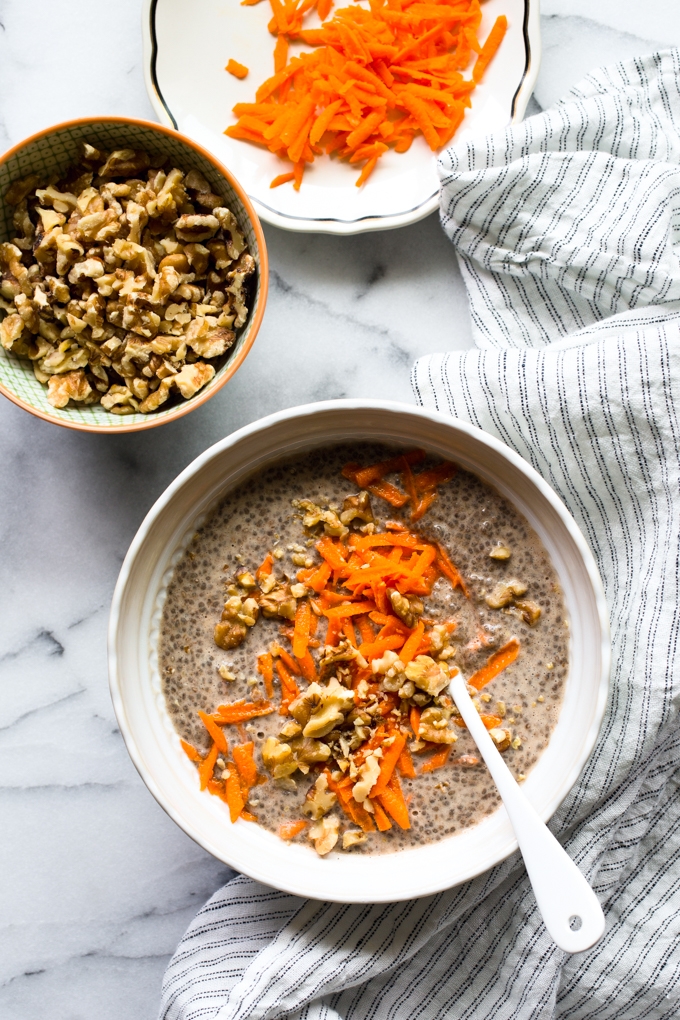 Like I mentioned in my previous recipe post, I released an eBook back in September 2016 filled with healthy breakfast recipes called The Breakfast Collection in partnership with The 30 Clean.  I've always loved chia pudding, so when I started brainstorming recipes for the book, I knew I had to include at least one chia pudding recipe. (ended up with two!)
Chia seeds, when soaked in a liquid, form a pudding-like consistency similar to tapioca pudding.  These nutrient-dense seeds are a healthy source of fat and fiber, and infinitely customizable.  Here, I'm soaking the seeds in almond milk spiked with cinnamon, cardamom, ginger, nutmeg and vanilla.  Bits of Medjool date add a hint of sweetness while grated carrots and chopped walnuts provide flavor, color and texture.  The combination of carrots, walnuts and spices creates a moment of comfort like the first bite of carrot cake.  Now, there's no added sugar here, so this doesn't taste exactly like carrot cake.  But, it's fun, delicious and you'll start your day already having eaten a whole carrot!  Continue reading for the recipe.