This post may contain affiliate links.
My mother is in town visiting from New Jersey.  To celebrate, I am hosting a big dinner at my house for friends and family.  I have planned many events over the past several years and I have found that providing guests with signature cocktail options is always a nice, personal touch.
Using this Armenian Cucumber Infused Vodka and this Watermelon Rosemary Infused Vodka, I will be shaking up some unique, memorable Summer cocktails that are sure to keep my guests refreshed and having a good time.  Watermelon Rosemary Infused Vodka pairs the sweetness of watermelon with the fresh, woodsy notes of rosemary.  Hopefully my mother will approve!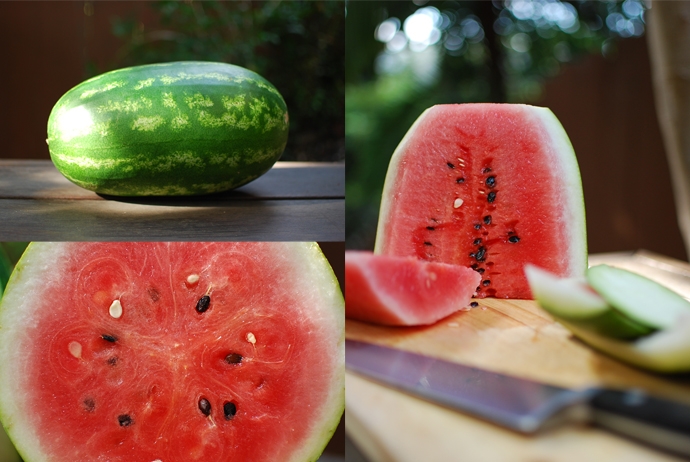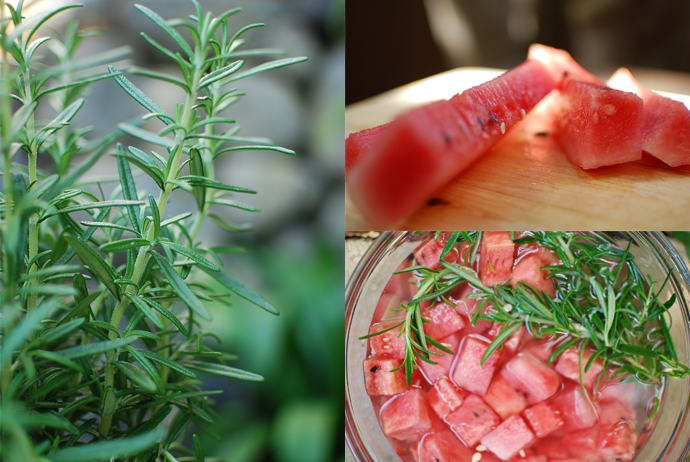 Watermelon Rosemary Infused Vodka
Ingredients
3

cups

watermelon cubed (about half a medium-sized watermelon)

2

springs fresh rosemary

750

ml

good quality vodka
Instructions
Place cubed watermelon into a large, airtight jar.  Fill the jar with vodka to cover the cubes (about 750 ml).  Seal jar and let steep for 6 days.  On day 4, add rosemary sprigs, reseal the jar and shake.*

Strain the vodka into a clean jar or bottle.**  Discard watermelon and rosemary sprigs.
Notes
* The rosemary sprigs should only remain in the vodka for a maximum of 2 days.  If left longer, the vodka could take on an overly "woodsy" flavor (overpowering the watermelon flavor).  I tasted the vodka once before adding the sprigs and then each day after to make sure the flavor was good.
** You want to be certain that you strain out all of the solid materials from the vodka.  Any leftover particles will breakdown over time and have an adverse affect on the taste.  You should strain our the vodka with a fine-mesh basket strainer or a coffee filter (or both if you are worried!).  Store in the refrigerator for up to 2 to 3 months.
Tried this recipe?
Tag @brandiego on Instagram so I can check it out!
9