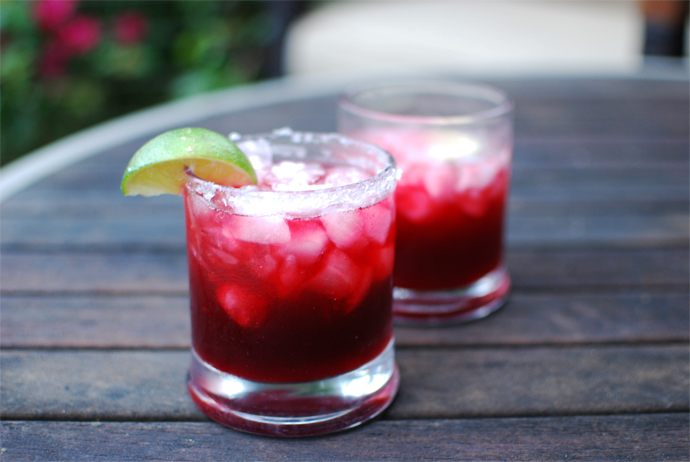 This post may contain affiliate links.
Last week, I showed you how to make Roasted Jalapeno Infused Tequila.  Inspired by a drink had at Barrio Star, this Roasted Jalapeno Blackberry Margarita pairs infused tequila with muddled blackberries, orange liqueur and freshly squeezed lime juice.  The finished drink is a refreshing balance of sweet, tart, spicy and salty.  If you want to make this drink, but don't have the time to infuse your own tequila, you could try muddling fresh jalapeno chunks in with the blackberries.  Then, simply substitute in regular silver tequila for the infused tequila.  Continue reading for the recipe.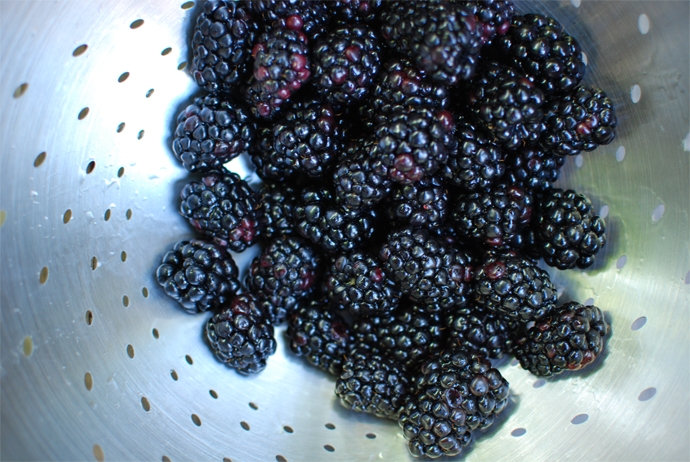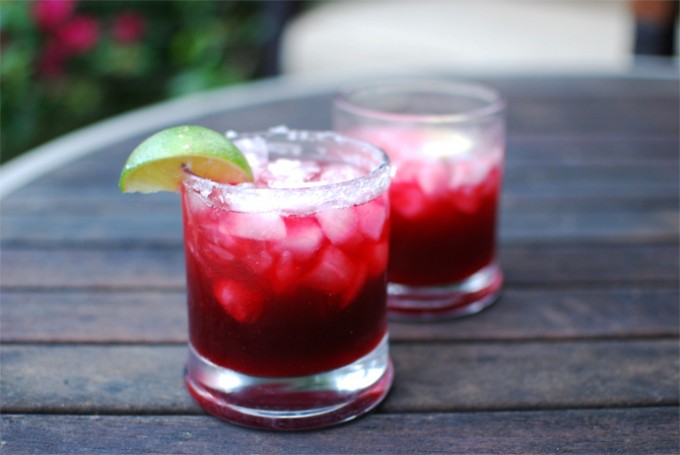 Roasted Jalapeno Blackberry Margarita
Ingredients
8

blackberries

1

oz./ 1 shot

roasted jalapeno infused tequila

1

oz./ 1 shot

orange liqueur (Cointreau or Triple Sec)

1

oz./ 1 shot

simple syrup (or to taste)

1

lime

Crushed ice

Soda water

Additional lime wedges, for garnish and rim

Kosher salt or flaky sea salt, for rim
Instructions
Place the blackberries in a cocktail shaker. Using a muddler or wooden spoon, thoroughly mash up the blackberries. Add the tequila, orange liqueur, simple syrup and juice of 1 lime. Add crushed ice and shake until chilled.

Spread out a layer of kosher salt (about a tablespoon) onto a small plate. Take a lime wedge and run it around the rim of a short tumbler. Place the lime soaked rim into the salt. Move the glass around in the salt until the rim is evenly coated.

Fill the glass with crushed ice and strain the margarita into the glass.* Top with a little soda water and gently stir to combine.
Notes
* I found that the blackberry seeds easily clogged the mouth of my shaker. To remedy the situation, I strained the drink into a larger measuring cup using a fine mesh basket strainer. This also allowed me to pour the drink into the glass without disturbing the salted rim.
Tried this recipe?
Tag @brandiego on Instagram so I can check it out!
9