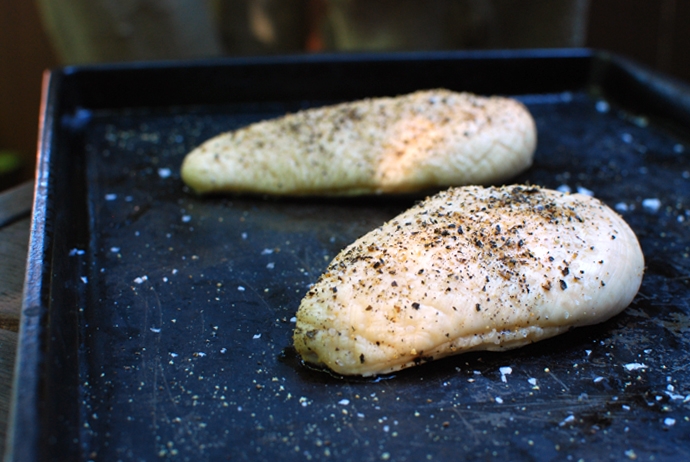 This post may contain affiliate links.
Baked chicken breasts are a major staple in my weekly diet.  The ways one can prepare a chicken breast are nearly limitless.  I enjoy baking off several chicken breasts, shredding them and tossing with a store-bought curry sauce.  Or, top a baked chicken breast with sauteed butter crumbs, grated Parmesan cheese, shredded mozzarella and tomato sauce for a quick chicken Parmesan.  I have outlined the basics below.  The most important item to note is the cooking time and internal temperature.  You want to avoid overcooking your chicken at all costs.  Continue reading for the process.  Also, please share some of your favorite ways to prepare chicken!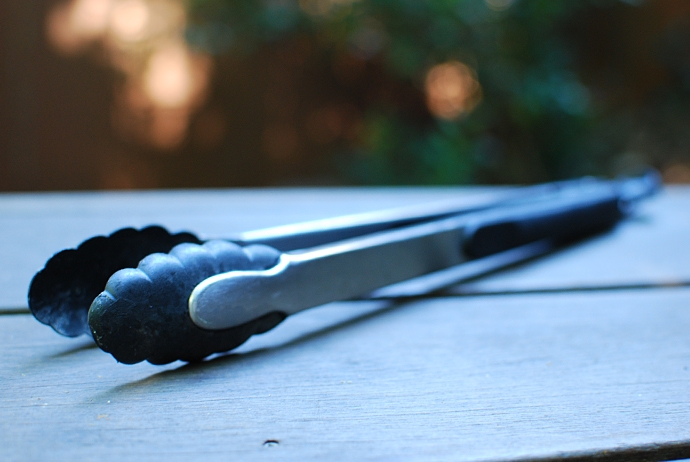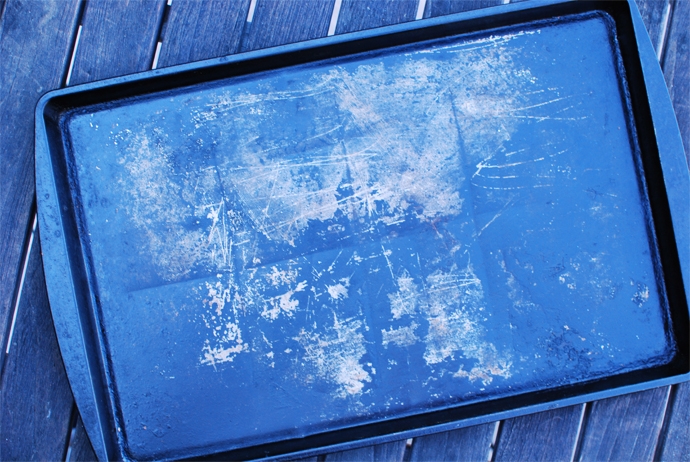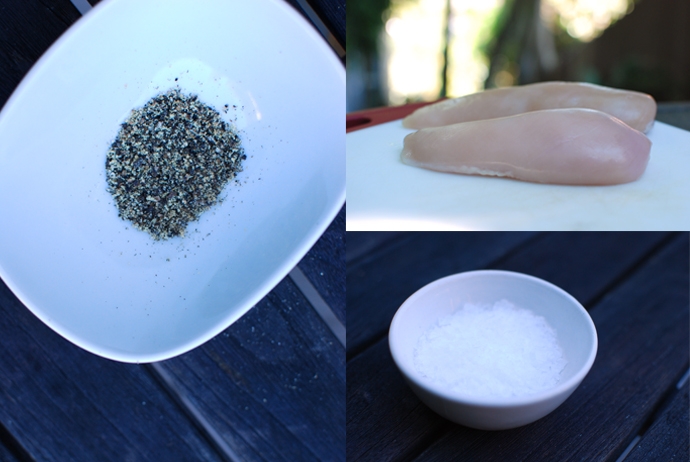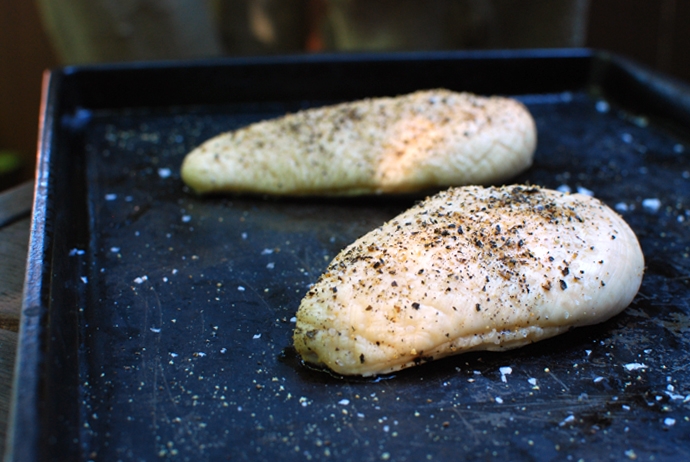 Baked Chicken Breast
Ingredients
Chicken breasts

Kosher salt

Freshly ground black pepper
Instructions
Preheat your oven to 400°F.*

Rinse chicken breast under running water. Pat dry with a paper towel. Make sure breasts are completely dry before continuing. Be sure to wash your hands after handling raw chicken – hot water and soap.

Prepare a foil lined baking sheet and mist lightly with a non stick cooking spray (easy cleanup). Season the under side of each breast with a good amount of kosher salt and then place the breasts on the baking sheet, salted side down. Season the top of each breast with more kosher salt and freshly ground balack pepper. I like to use tongs to handle the chicken, so I don't have to keep washing my hands. This makes seasoning the chicken much easier.

Place the baking sheet in the oven and cook until the chicken has reached an internal temperature of 160°F (about 17 – 20 minutes).

Remove the chicken breasts from the oven and let sit for 5 minutes. I like to wrap the breasts in foil to keep them warm.
Tried this recipe?
Tag @brandiego on Instagram so I can check it out!
67