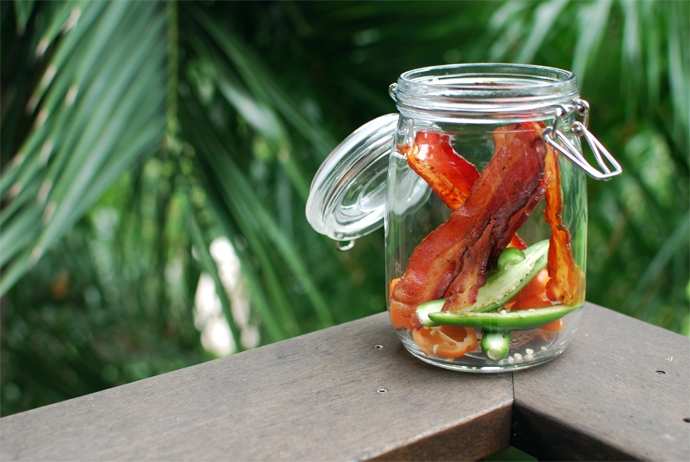 This post may contain affiliate links.
Throughout the month of December, we featured a number of smash hit recipes on Kitchen Konfidence including a fiery vodka infusion (currently the all time most popular post on KK), a simple yet delicious seasonal side dish (as seen on Gourmet Live) and a mouthwatering brunch cocktail.  Continue reading for a brief roundup of Decembers's top three posts.  What was your favorite Kitchen Konfidence post in December?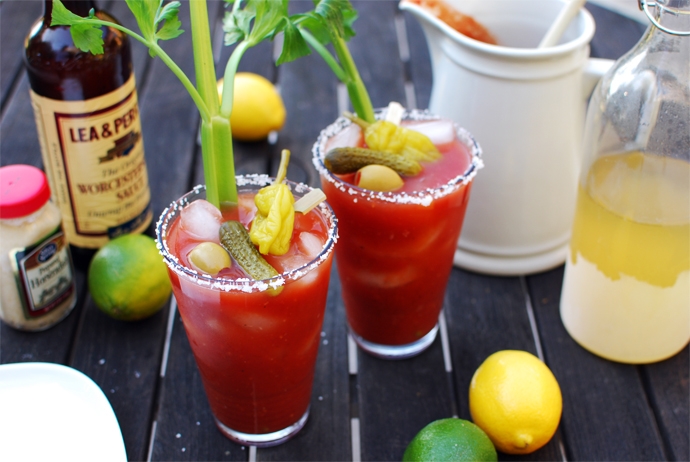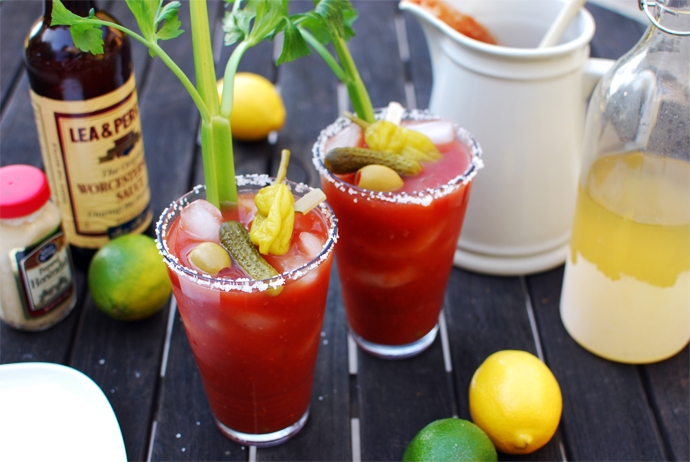 This Bacon Bloody features a bright, flavorful bloody mary blend mixed with spicy Bacon and Habanero Vodka.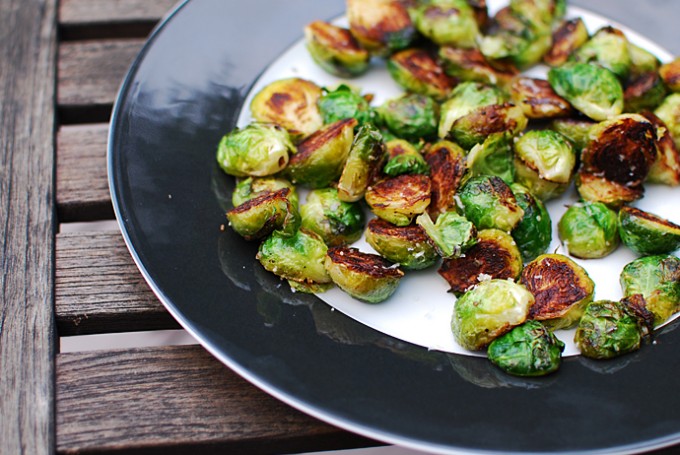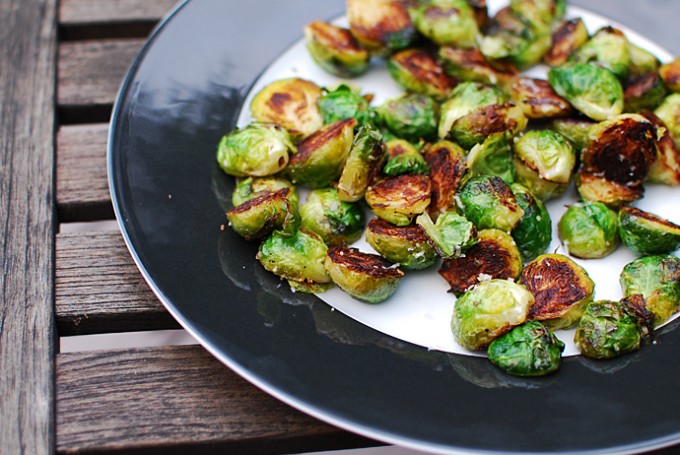 Halved brussels sprouts are caramelized to golden brown perfection then tossed with freshly grated Parmesan cheese.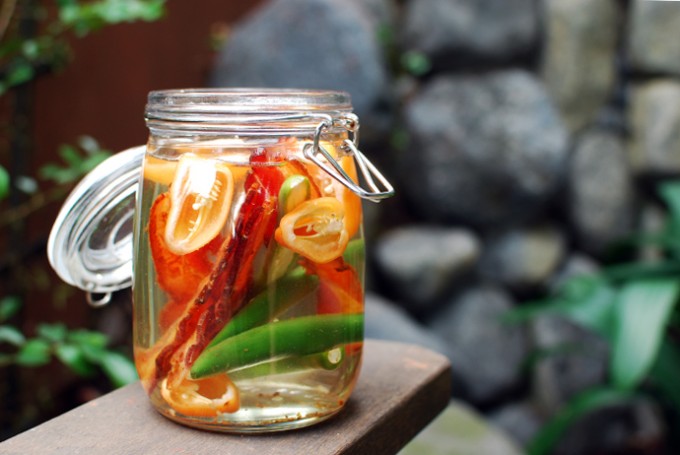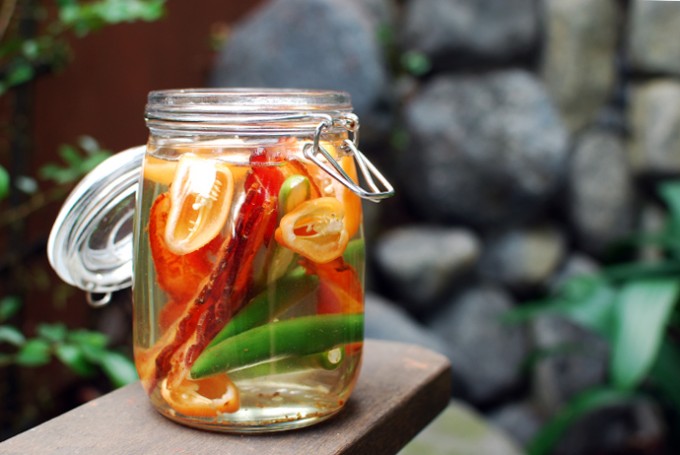 1.  Bacon & Habanero Infused Vodka
An intense mix of savory and spicy, this Bacon and Habanero infused vodka makes the perfect base to a mouthwateringly complex bloody mary.
1