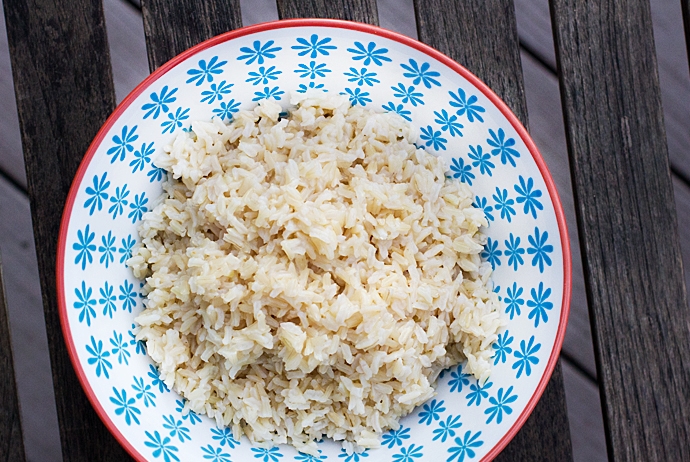 This post may contain affiliate links.
Brown rice is one of those sides that seems so simple to do; however, if not given the proper attention, the dish can easily go awry.  Following the instructions below to make brown rice that is wonderfully fluffy (not gummy) and al dente (soft on the outside, slight bite on the inside).  Flavored with chicken stock, butter and gray salt, this side dish can easily stand on its own.  Pair with a baked chicken breast for a healthy dinner or top with a fried egg or two for a substantial lunch.  If you want to make an easy fried rice, give this recipe a try and just substitute in 2 cups of this brown rice for the lentils.  Continue reading for the recipe.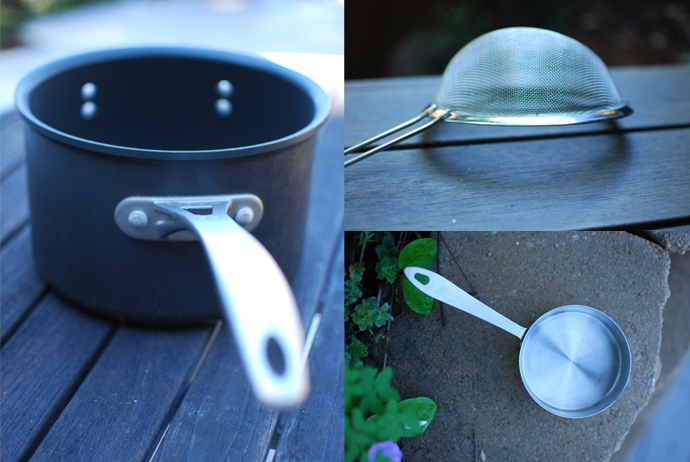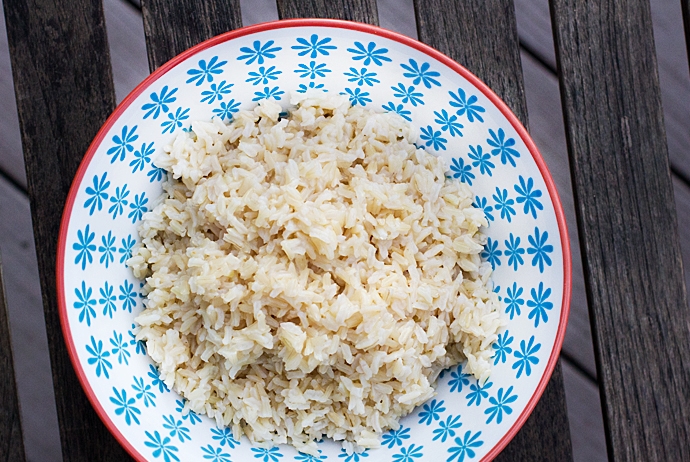 Brown Rice
Ingredients
Equipment needed:
Saucepan

Fine-mesh basket strainer

Dry measuring cup

Wet measuring cup

Measuring spoons

Wooden spoon
Ingredients needed:
1

cup

brown rice

2

cups

chicken stock

1

tablespoon

butter or olive oil

1

teaspoon

gray salt or kosher salt
Instructions
Using a dry measuring cup, scoop 1 cup of brown rice into a fine-mesh basket strainer. Rinse the brown rice thoroughly with cold, running water. Brown rice is usually covered in a powdery starch, so it is important to give it a good rinse to avoid a gummy final product. When the water runoff turns from cloudy to clear, your brown rice has gone through sufficient rinsing. Set aside.

Using a wet measuring cup, add chicken stock to a medium saucepan. Stir in butter and gray salt. Bring stock to a boil over medium-high heat.

Add rinsed brown rice, stirring to combine. Return the mixture to a boil, then cover and reduce the heat to low. Simmer the brown rice until all of the liquid is absorbed (15 – 20 minutes). Remove from the heat and let sit covered for 2 minutes.

Finish by fluffing the brown rice with a fork.
Tried this recipe?
Tag @brandiego on Instagram so I can check it out!
0