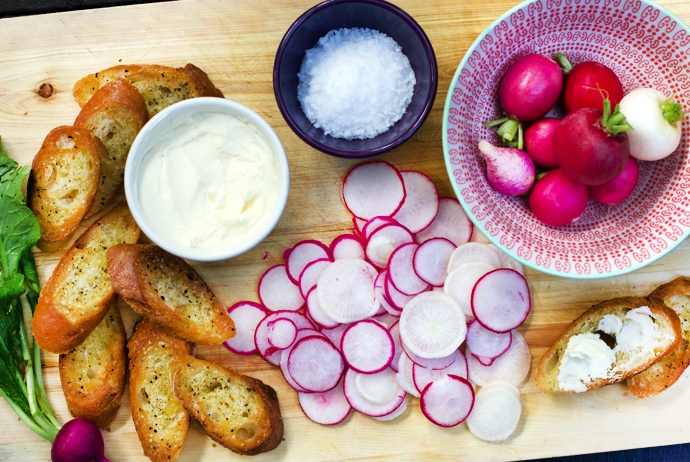 This post may contain affiliate links.
Radishes with Butter and Sea Salt is an elegant French appetizer that comes together in a snap.  Fresh, vibrant radishes are pure heaven when swirled in creamy butter and dipped in crunchy sea salt.  Now you may be thinking, is that it? My answer… yes.  The butter and salt round out the spiciness of the radishes, making a perfect bite.  If you are feeling ambitious, you can take this appetizer to the next level by thinly slicing the radishes and serving atop freshly baked crostini.  Also, I used rainbow radishes for aesthetics, but any old radish will do.  Continue reading for the recipe.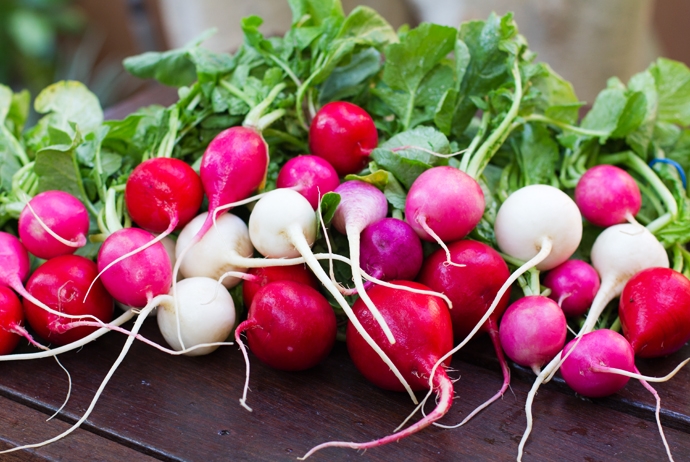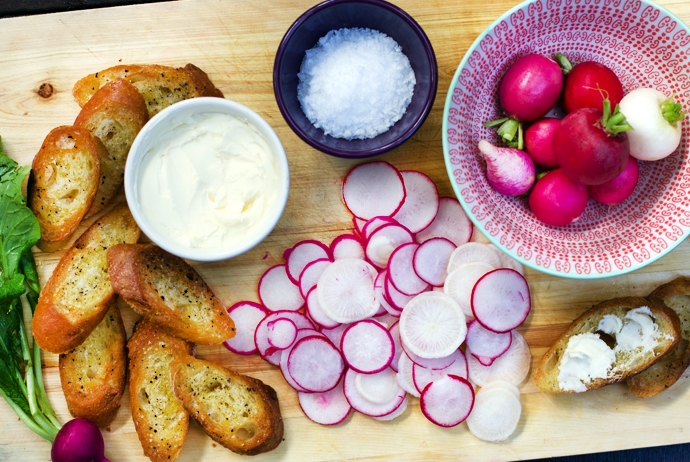 Radishes with Butter and Sea Salt
Ingredients
Several bunches of radishes

Unsalted butter, room temperature

Flaky sea salt (I use Maldon)
Instructions
Start by trimming your radishes. Cut off the leafy greens leaving a half inch intact (this will be used to easily hold the radishes while dipping). Trim just the tip of the root end.

You can leave all of your radishes whole or thinly slice a number of them. If you do choose to thinly slice, be sure to discard the ends with the green tips left intact.

To serve, create a platter with whole radishes, sliced radishes and two small bowls filled with room temperature butter and flaky sea salt. Swirl a whole radish in the butter to coat. Dip the radish in flaky sea salt and take a bite! Or, spread a layer of butter on a crostini, top with radish slices and sprinkling of flaky sea salt.
Tried this recipe?
Tag @brandiego on Instagram so I can check it out!
20