This post may contain affiliate links.
Throughout the month of March, I featured several savory dishes, a handful of desserts and a delicious lineup of bold, flavorful sauces.  It was a close race between the sauces and desserts this month; however, the desserts finished first.  Popular posts in March 2011 include a moist, flavorful cake made with blood oranges; a spicy cake topped with a sweet-salty treat; and a cool, refreshing sorbet made with vibrant ginger beer.  Continue reading for the favorites.  Also, if you have tried one of these recipes, please share results!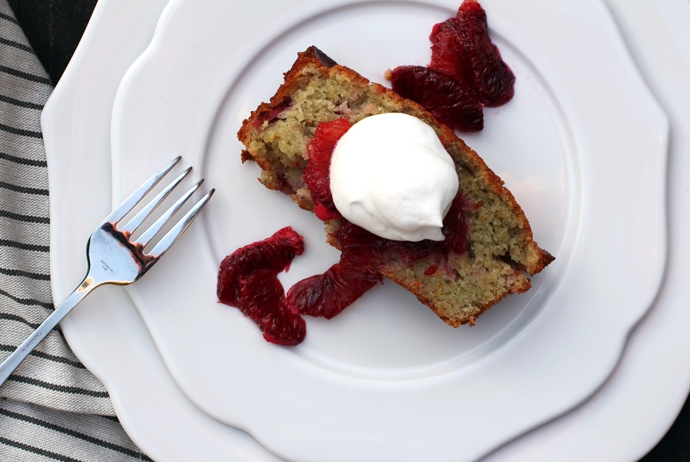 3.  Blood Orange Olive Oil Cake
Made with fresh blood orange zest and segments, this Blood Orange Olive Cake is moist and utterly delicious.

2.  Ginger Cake with Salted Caramel Sauce
Spiced with fresh ginger, ground ginger, cinnamon, clove and white pepper, this ginger cake is warm, flavorful and so comforting.

1.  Ginger Beer, Coconut, Rum Sorbet
Vibrant ginger beer is blended with raw sugar, creamy coconut milk, dark rum and freshly grated ginger, then churned into a delicious warm weather treat.
1