This post may contain affiliate links.
It's been a while since I've made a batch of tasty jam.  I had a bounty of strawberries left over from a recent recipe, so I thought I would revisit the process.  Fresh strawberries are cooked in a mixture of sugar, salt, vinegar, cardamom and coriander.  The finished product is like regular strawberry jam with the volume turned way up.  The sweetness of the jam is pleasantly cut by bright vinegar and kosher salt.  Simply enjoy this jam spread on warm, crusty bread or a freshly baked scone.  I also tried a spoonful on a scoop of cool vanilla ice cream.  Pure perfection.  I'm actually getting chills right now thinking about it.  I should also mention that the cooking process only takes about 20 minutes.  That's right.  You can have fresh, homemade jam in under a half an hour.  Continue reading for the recipe.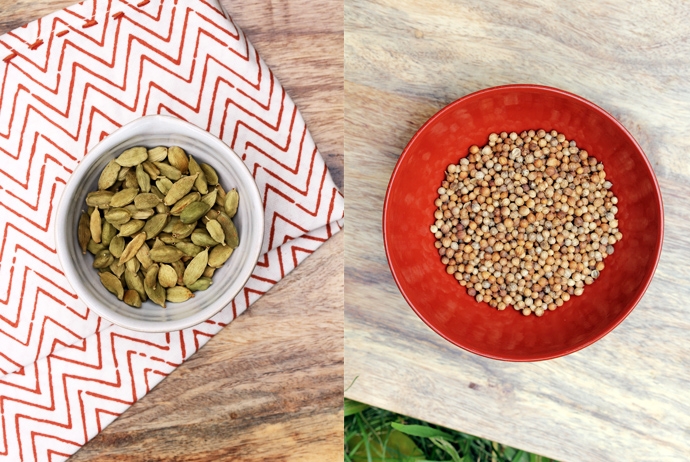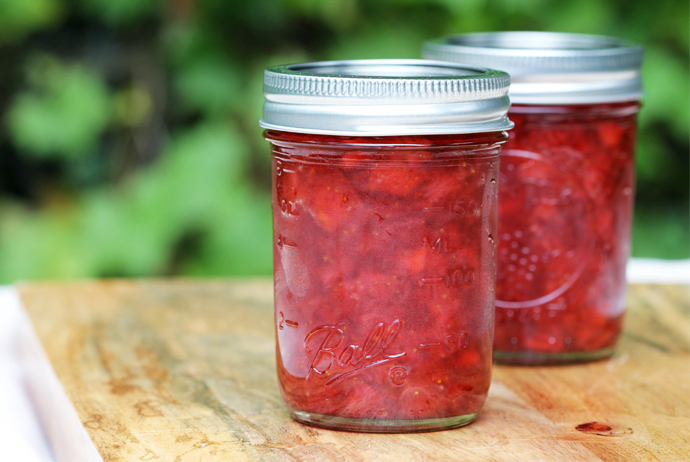 Pickled Strawberry Jam
Ingredients
1 3/4

cups

sugar

1

tablespoon

powdered pectin

1

teaspoon

kosher salt

2

tablespoons

sherry vinegar

1

tablespoon

rice wine vinegar

5

coriander seeds

1

cardamom pod

3

cups

strawberries, hulled and quartered
Instructions
Add sugar, powdered pectin and kosher salt to a medium bowl, whisking to combine.

In a medium saucepan, add sherry vinegar, rice wine vinegar, coriander and cardamom. Bring to a boil over medium heat. As soon as the mixture comes to a boil, remove from the heat and fish out the cardamom and coriander. Discard the spices.

Add the sugar to the saucepan and warm over medium heat, stirring with a wooden spoon until combined. The mixture will seem dry at first; just keep stirring and everything will eventually moisten up (similar to wet sand). Add the quartered strawberries and continue to stir, using your wooden spoon to crush and break up the berries. Continue to stir and crush until the mixture turns to liquid and comes to a boil. Continue to boil until thickened, stirring constantly (about 5 minutes).

Transfer the jam to a heat-proof bowl and let cool completely. Pour into jars, seal and store in the refrigerator.
Tried this recipe?
Tag @brandiego on Instagram so I can check it out!
3