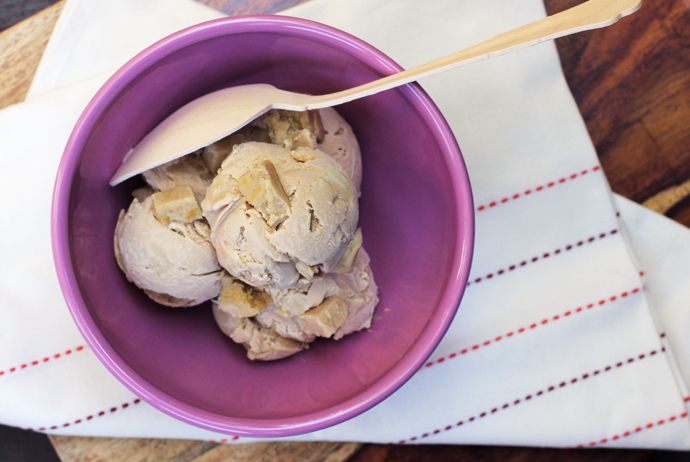 This post may contain affiliate links.
Over the past few years, I've made many different types of ice cream and I'll have to say, this is one of my favorites.  Perhaps because I am a huge fan of chocolate chip cookie dough ice cream.  I find the contrast between cool ice cream and sweet, textural chunks of cookie dough to be just heaven.  In this recipe, bold, bright lemon cookie dough bites are mixed into a creamy, almost refreshing Earl Grey ice cream.  Earl Grey, a blend of Indian and Ceylon teas, gets its distinct flavor from the oil extracted from the bergamot orange, a cross between a sweet lemon and a sour orange.  The citrus notes of bergamot orange pair nicely with the lemon cookie dough.  I urge you to give this recipe a try.  A perfect treat for a hot summer evening.  Continue reading for the recipe.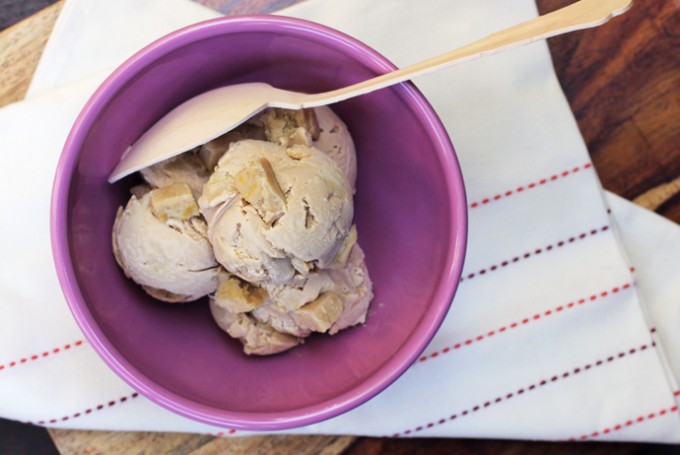 Earl Grey and Lemon Cookie Dough Ice Cream
Ingredients
For the lemon cookie dough:
1

cup

(2 sticks) unsalted butter, softened

3/4

cup

dark brown sugar

1/2

cup

white sugar

1/2

teaspoon

vanilla extract

2 1/4

cups

all-purpose flour

1

teaspoon

salt

Zest of 1 1/2 lemons
For the earl grey ice cream:
1 1/2

cups

heavy cream

1 1/2

cups

milk

1/2

cup

sugar

5

egg yolks

2

tablespoons

loose earl grey tea leaves
Instructions
To make the lemon cookie dough:
In the bowl of a stand mixer fitted with the paddle attachment, cream together butter, dark brown sugar and white sugar on medium speed. Stop once the mixture is smooth and lighter in color (about 5 minutes).

Add the vanilla extract and mix for an additional minute. Add the flour and salt and mix on low until well incorporated. Finish by mixing in the lemon zest. Do this on the lowest speed or by hand with a spatula.

Lay a big piece of plastic wrap out on a work surface. Transfer dough from the mixer to the plastic wrap. Roll dough into a log, wrap in plastic and place in the refrigerator. Let chill while preparing the ice cream.
To make the earl grey ice cream:
In a medium, heavy bottomed saucepan, combine milk, cream and loose earl grey tea leaves. Bring mixture to just below a simmer over medium-low heat (you want to see steam rising from the surface, but minimal to no bubbles). Remove the saucepan from the heat and let steep, uncovered for 15 minutes.

While you are waiting, whisk the egg yolks and sugar in a bowl until slightly thickened.

Prepare an ice bath in a large bowl (ice and water). Set a medium sized bowl in the ice bath and have a strainer ready.

Rewarm the cream-milk mixture over medium-low heat. Once you see steam rising from the surface, slowly, while whisking, add the warm cream-milk mixture to the yolk mixture. Take your time here so you don't scramble the yolks. Return everything to the saucepan.

Put the saucepan over medium heat and cook, stirring constantly with a wooden spoon. You will know the custard is thick enough when you see steam rise from the surface and the custard coats the spoon. Pour the custard through the mesh basket strainer into the bowl sitting in the ice bath and stir until cool.

Refrigerate until thoroughly chilled (at least 4 hours). Freeze custard in an ice cream maker according to the manufacturer's instructions. While the ice cream is churning, take your cookie dough from refrigerator and cut into bite sized chunks. When you remove the soft ice cream from the machine, mix in the lemon cookie dough chunks. You will most likely have more dough than needed, so add as much as you like (I added a little over half of the chunks). Be sure to save those extra bites for late night snacking! Finish by freezing the ice cream until hard or enjoy soft immediately.
Tried this recipe?
Tag @brandiego on Instagram so I can check it out!
1