This post may contain affiliate links.
I've been using Google+ for several weeks and I thought I'd take a moment to share my thoughts.  Please note, this is not a Google+ guide.  Simply my opinions on some of its features.  So far Google+ seems like a combination of both Facebook and Twitter with improvements on both.  Google+ most resembles Facebook with features like:
status updates,
check ins,
photo and video sharing,
personal information,
+1s (aka likes)
Noticeable improvements on Facebook include:
the ability to edit updates after you have posted (I could stop here, this is amazing),
a feature that lets you mute specific posts (ever get annoyed when you leave a comment on a post and subsequent commenters go on and on long after you have lost interest?  yeah, there is now a solution for that.  mute.),
circles (similar to Facebook groups, but easier and more intuitive),
simple sharing options (you can easily customize who sees each of your posts)
Similar to Twitter, Google+ allows you to follow anyone (permission not required) and anyone to follow you.  I really enjoy this feature on both platforms because it stimulates social interaction and promotes meeting new people.  This may actually seem daunting for those of you who are accustomed to a more private social network; however, with the circles and sharing options mentioned above, you can easily control your privacy.  With its beautiful interface, visual multimedia update options and lack of character restrictions, Google+ could potentially be as much of a social power house as Twitter with more versatility.
Having said all that, I still enjoy using Facebook and Twitter and I will definitely continue to be active on both social networks.  Each platform provides a different experience.  I am excited to see where Google+ will go as more and more users sign up.  Continue reading for a Google+ snapshot, info on Google+ invites and a recipe for some delish Zucchini Thyme Butter.
Here is a screenshot of my Google+ profile:
Are you already on Google+?  If so, please share your experiences below.  I would love to hear your thoughts on this new social network.  If you are not yet on Google+ and would like to connect with me, please submit your email address here and leave me a comment below for a Google+ invite.  I will send out invites in the order I receive email addresses.  Invites may be limited, so I will send out as many as I can.
Now… a few words on this Zucchini Thyme Butter.  Shredded zucchini is sauteed with butter, shallot, garlic and thyme until creamy and caramelized.  The finished mixture is just dying to be spread upon a crusty crostini and enjoyed at your next summer soiree.  An easy, seasonal treat that comes together in under an hour with minimal supervision.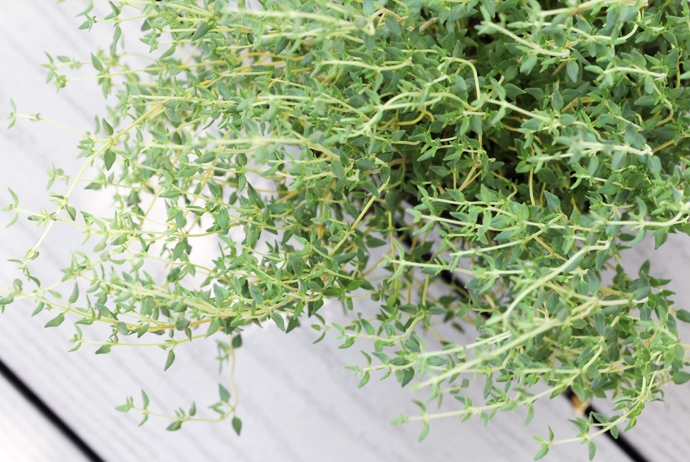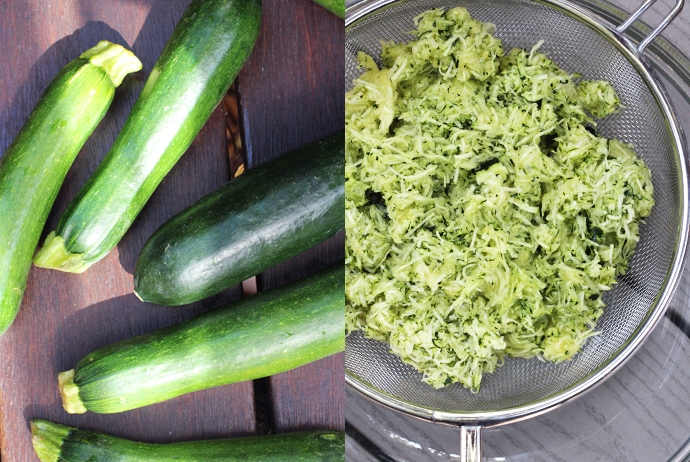 Zucchini Thyme Butter
Ingredients
2

pounds

zucchini, washed and trimmed

Kosher salt

1/4

cup

butter (or olive oil if you want to be healthy)

2

shallots, finely chopped

1

clove

garlic, minced

2

teaspoons

finely chopped thyme leaves

Freshly ground black pepper
Instructions
Grate the zucchini then place in a basket strainer set over a bowl. Sprinkle with a pinch of kosher salt, mixing to combine. Let the zucchini weep (drain of water) for at least 10 minutes. I like to gently press the zucchini with the back of a spoon to get more of the water out.

In a large frying pan, warm the butter over medium heat. Add the shallots and garlic and cook until soft and fragrant (2 – 3 minutes), stirring occasionally. Increase the heat to medium-high then add the shredded zucchini and thyme to the pan, stirring to combine. Cook until the zucchini caramelizes a bit and reaches a spreadable consistency (about 20 – 30 minutes), stirring occasionally. Season to taste with kosher salt and freshly ground black pepper.*
Tried this recipe?
Tag @brandiego on Instagram so I can check it out!
0