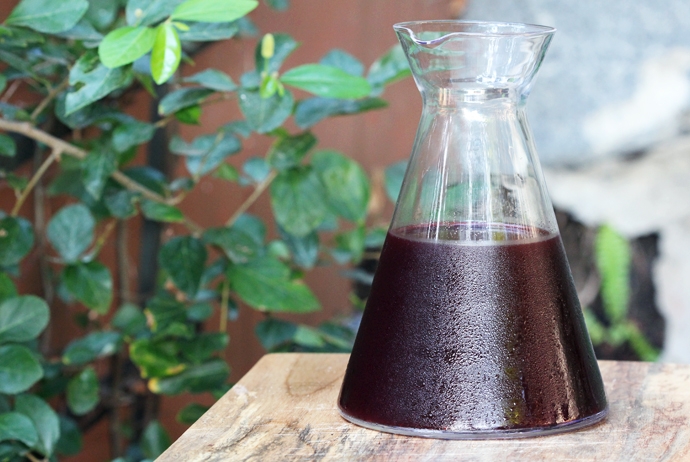 This post may contain affiliate links.
Azalea.  Bougainvillea.  Oleander.  Honeysuckle.  Hydrangea.  Bramble.  Rose.  A short list of shrubs that I will not be covering in this article.  Instead, I am going to describe a shrub you might be unfamiliar with.  Tart and refreshing, a shrub is mixture of fruit and vinegar that can be enjoyed in a cocktail or with sparkling soda water.  The origin of these drinking vinegars dates back to the Roman Era where acetified wine diluted with water was consumed as an everyday thirst quencher.*  Shrubs came to America via England during the Colonial Era.  Recently, I've seen many recipes for shrubs sprouting up around the Internets.  This Blackberry Shrub is a bold blend of blackberry syrup, balsamic vinegar and fresh rosemary.  The finished shrub has the most amazing aroma and a complex flavor that gleefully dances across your palate.
PS.  I've been drinking this shrub all week at work.  I get a large soda water from a nearby restaurant (for free).  Then I stir in a few ounces of the Blackberry Shrub.  Homemade soda is really that easy.  But I warn you.  Your coworkers might become extremely jealous.  Continue reading for the recipe.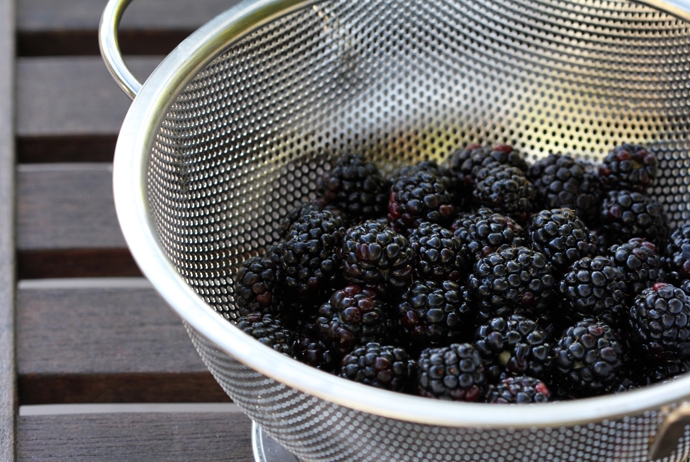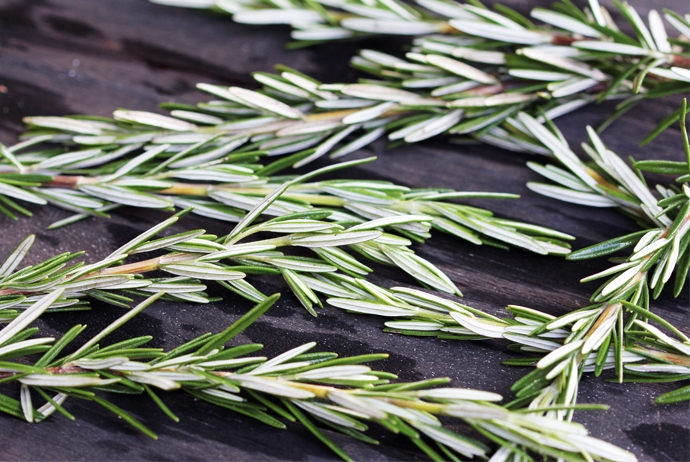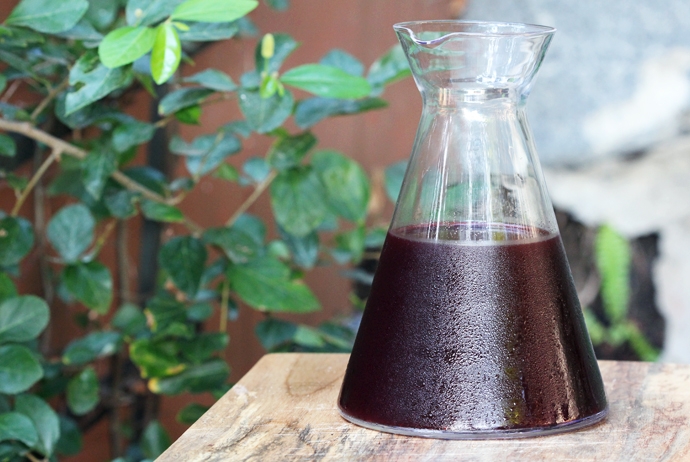 Blackberry Shrub
Ingredients
2 3/4

cups

blackberries

3

cups

water

1 1/2

cups

white sugar

3/4

cup

good quality balsamic vinegar

3

sprigs of rosemary
Instructions
Add blackberries, water and sugar to a medium saucepan and cook on low until the berries are soft (10 – 15 minutes). Stir occasionally with a wooden spoon, slightly mashing the berries each time you stir.

Pour the mixture through a fine mesh basket strainer then return to the saucepan. Discard solids. Add balsamic vinegar and rosemary sprigs. Increase the heat to medium-low and bring the mixture to a slow boil.**

Take the mixture off of the heat and carefully remove the rosemary sprigs. Let cool then transfer to a pitcher or bottle. Chill shrub in the refrigerator before using.
Notes
* I loosely quoted some information from here. I urge you to check out this article if you want to learn more about shrubs.
** You will know the mixture has come to a slow boil when you first start seeing bubbles come up from the bottom of the saucepan. At this point, stir the shrub. If the bubbles quickly come back, you have reached a slow boil.
Tried this recipe?
Tag @brandiego on Instagram so I can check it out!
33