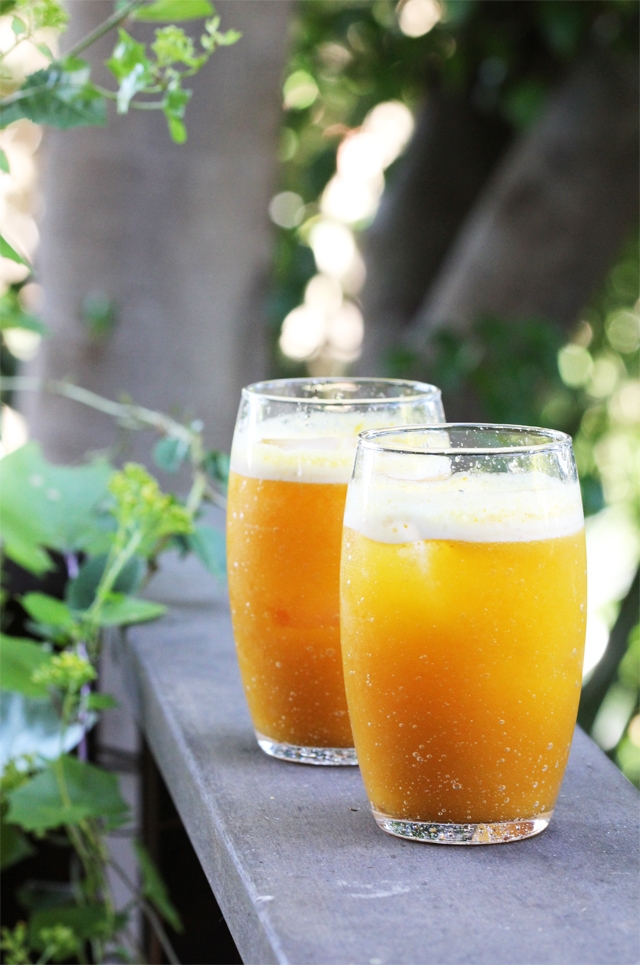 This post may contain affiliate links.
Well I've been on quite the pumpkin kick recently, wouldn't you agree? First the crostata. Then the whoopie pies. And now this Pumpkin and Apple Cider Fizz. It seems like each fall I develop an obsession for a different seasonal fruit or vegetable. Last year was figs. The year before, root vegetables (particularly parsnips). Do you ever find yourself doing the same thing? This year, I can partially attribute my pumpkin obsession to a pantry full of organic pumpkin puree. I stocked up a month ago thinking there would be some sort of pumpkin shortage this year. I'm thinking the shortage never really happened because I've seen plenty of pumpkins (whole and canned) around.
This Pumpkin and Apple Cider Fizz is a seasonal blend of pumpkin puree, vanilla vodka, cider and ginger beer. The cocktail tastes very similar to pumpkin pie; however, it's not overly sweet. The ginger beer lends a bit of a bite to the drink and counters the heft of the pumpkin puree, resulting in a very enjoyable mouthfeel. A perfect cocktail to enjoy before Thanksgiving dinner! Continue reading for the recipe.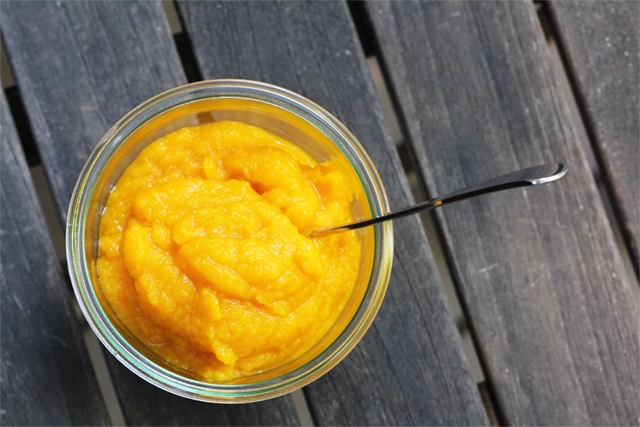 I used leftover, homemade pumpkin puree for the drinks pictured above, but you could certainly used canned. And yes… I am alluding to another pumpkin recipe coming down the line 🙂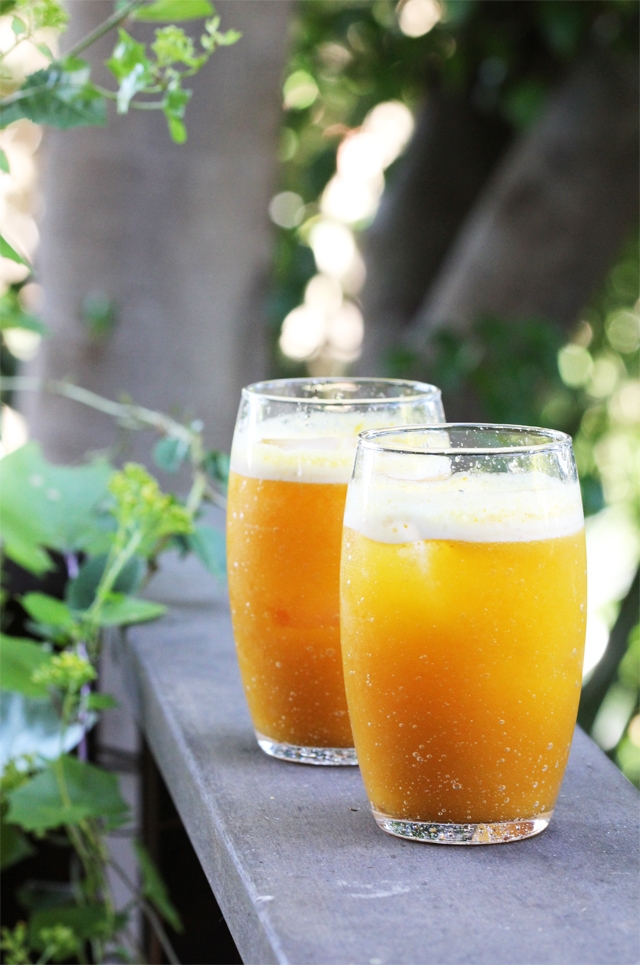 Pumpkin and Apple Cider Fizz
Ingredients
1 1/2

oz.

pumpkin puree, canned or homemade*

1 1/2

oz.

vanilla vodka

2

oz.

apple cider

1 1/2

oz.

ginger beer
Instructions
Fill a cocktail shaker with ice then add pumpkin puree, vanilla vodka and apple cider. Shake vigorously until well chilled.

Strain into a glass filled with ice and top off with ginger beer.
Notes
*To make pumpkin puree: Preheat your oven to 400°F. Cut a pie pumpkin in half and scoop out seeds and strands. Place cut side down on a baking sheet and roast for 30 - 40 minutes. The texture of the pumpkin flesh should be soft when pierced with a fork. Let cool a bit. Scoop flesh into a food processor and puree until smooth.
Tried this recipe?
Tag @brandiego on Instagram so I can check it out!
58