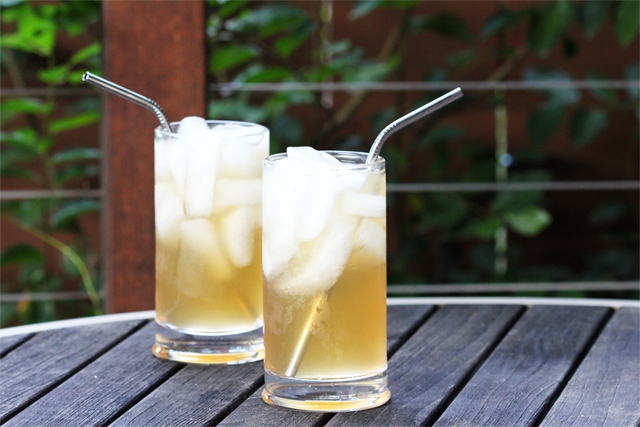 This post may contain affiliate links.
With each dinner party I host, I always try to have several signature cocktails available for my guests.  This year, I've also been offering a signature, non-alcoholic drink option.  I mean, why should the non-alcohol drinkers miss out on having a delicious, handcrafted beverage experience?  My menus over the past year have included agua frescas, shrubs and sodas.  These beverages are all very simple to make and can be prepared in advance.  This recipe for homemade Ginger Ale is no different.  Simply simmer fresh, aromatic ginger with sugar, water and spices.  The resulting syrup is bold, spicy and full of flavor.  Way better than store bought ginger ale.  Mix this syrup with some bubbly water to make a refreshing, effervescent soda.  A perfect addition to your Christmas dinner lineup!  Continue reading for the recipe.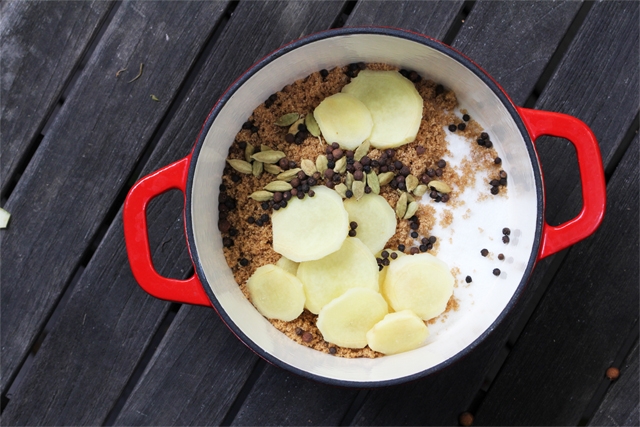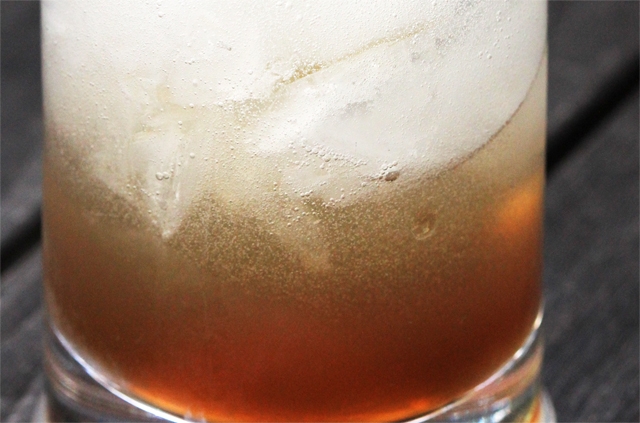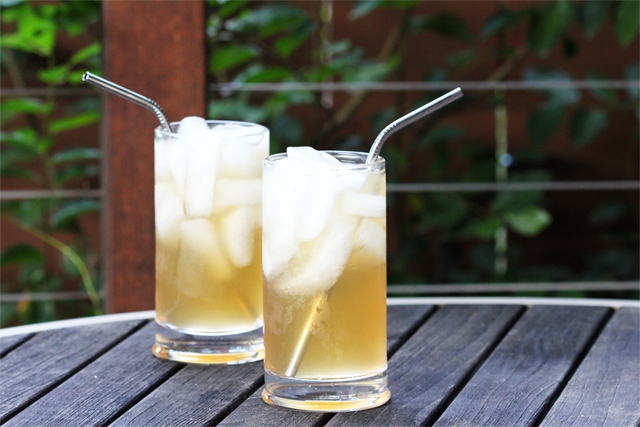 Ginger Ale
Ingredients
1

cup

packed light brown sugar

1

cup

white sugar

2

cups

water

4

oz.

peeled and sliced ginger

2

teaspoons

green cardamom pods

1

teaspoon

whole allspice berries

1

teaspoon

black peppercorns
Instructions
To a medium saucepan, add light brown sugar, white sugar, water, ginger, cardamom, allspice and black peppercorns. Bring the mixture to a boil over medium heat, stirring to dissolve the sugars. Reduce heat to low and simmer for 15 minutes. Take the mixture off of the heat and let sit for 1 hour.

Pour the liquid through a fine mesh basket strainer into a large bowl. Discard the solids.

To serve, add Ginger Ale syrup to a glass filled with ice (to taste, 1 - 2 oz ish). Top off with soda water and gently stir to combine. Store syrup in the refrigerator for up to 1 month.
Tried this recipe?
Tag @brandiego on Instagram so I can check it out!
7