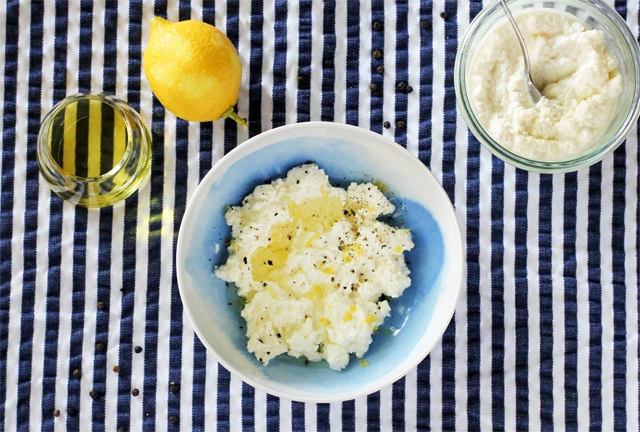 This post may contain affiliate links.
You won't even believe how easy it is to make ricotta at home.  This process takes about 15 minutes.  No joke.  Simply bring a mixture of milk, cream, yogurt, lemon and salt to a simmer, let curdle, then strain.  Done.  Freshly made ricotta is cheaper and tastier than it's store-bought counterpart.  Really, there's no reason why you shouldn't be making ricotta in your own kitchen.  Use this homemade cheese in any recipe that normally calls for ricotta or simply enjoy in a bowl topped with your favorite seasonings.  Tender and creamy, the ricotta pictured above is dressed with just a drizzle of olive oil, bright lemon zest, black pepper and flaky sea salt.  So simple.  So delicious.
Please note that you should really use whole fat products for the recipe.  If you try to substitute in lower fat products, you may have unfavorable results.  Continue reading for the recipe.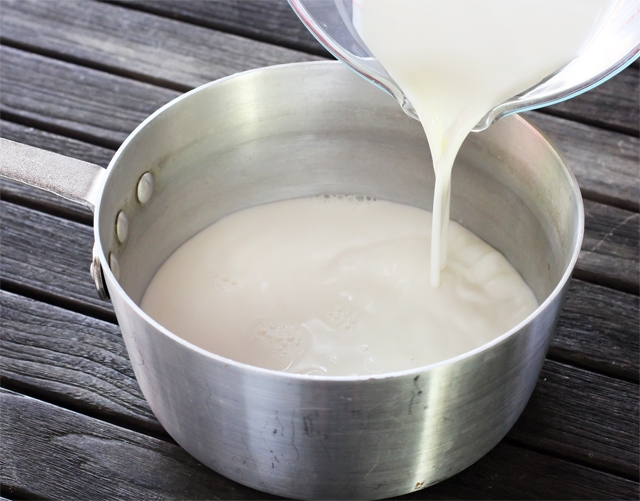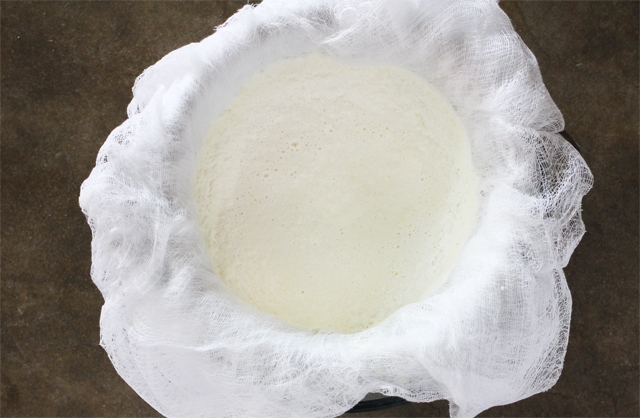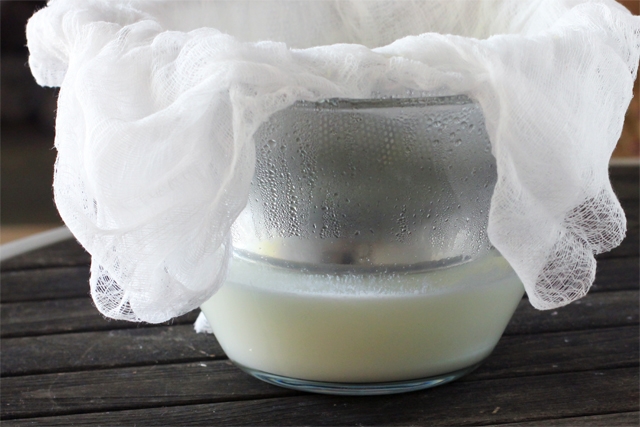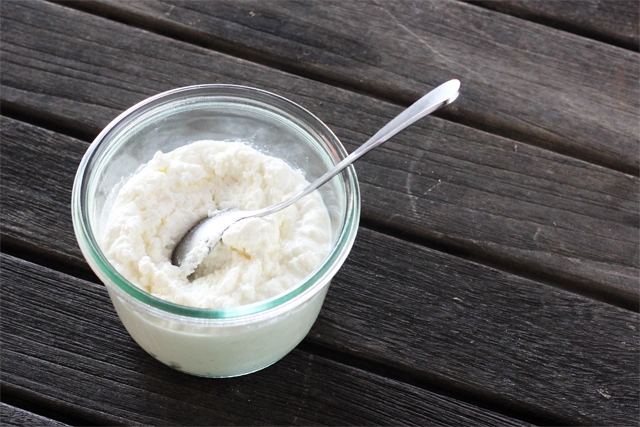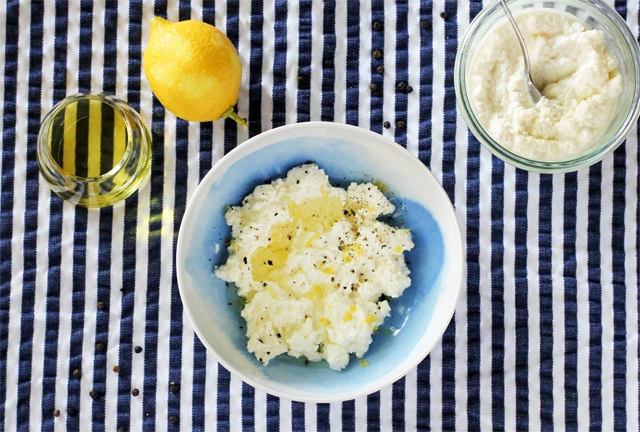 Homemade Ricotta
Ingredients
1

quart

whole milk

1/2

cup

heavy cream

1/4

cup

whole plain greek yogurt (regular plain yogurt is ok too, just make sure it's full fat)

1 1/2

teaspoons

lemon juice

1/2

teaspoon

kosher salt

Olive oil, for serving

Lemon zest, for serving

Freshly ground black pepper, for serving

Flaky sea salt, for serving
Instructions
In a medium saucepan, add whole milk, heavy cream, greek yogurt, lemon juice and kosher salt, whisking to combine. Bring to a simmer over medium-high heat and cook until the mixture begins to curdle.

While the mixture is warming up, line a colander with 4 layers of cheesecloth*. Set the lined colander over a tall bowl.

Once the mixture curdles, pour into the colander. Let drain for about 5 minutes for a creamier ricotta. Drain for about 15 minutes for a dry ricotta. Transfer the ricotta to an airtight container and store in the refrigerator.

I like to enjoy this ricotta with a drizzle of olive oil, a light grating of lemon zest, several turns of black pepper and flaky sea salt on top. But really, you can use this in any recipe that calls for ricotta. Keep in mind that this ricotta is salted, so adjust seasoning accordingly.
Notes
*I recently discovered that you can reuse cheesecloth! Simply rinse out any leftover particles under hot, running water, then hang to dry. I wouldn't recommend reusing cheesecloth that has come in contact with meat or fish though.
Tried this recipe?
Tag @brandiego on Instagram so I can check it out!
4