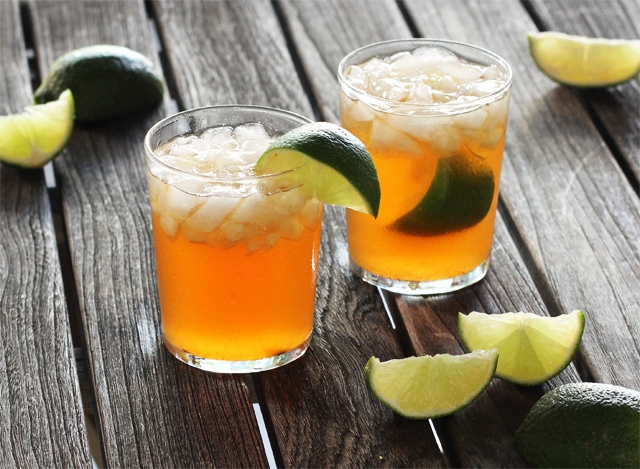 This post may contain affiliate links.
I've been quite the busy bee over this past week packing up all of my belongings in preparation for my next big move.  For three and a half years, I've lived in my current residence, and I'll have say that I'm pretty sad to see it go.  This home was the one constant in my ever-changing life.  The command center for all of my various interests and hobbies.  The backdrop for so many firsts in my life.  My first food photo shoot.  My first blog post.  My first cooking video.  My first live demonstration.  My first in-home cooking class.  My first time hosting Thanksgiving.  My first time saying 'I love you' to the special man in my life.  My first time making jam.  My first time catering a major event.  Gosh, I could keep going on and on here.  So many amazing memories.
Between packing, organizing and cleaning, I've managed to find a moment each day to go out on my back balcony and take in the view I've enjoyed so many times over the years.  Earlier this week, I was gazing out over the San Diego Bay while sipping on one of these Ancho Chile Margaritas.  Although I have several other recipes sitting in my backlog, I've decided to make this my official last post before moving.  These next several days are going to be crazy and I just won't have the time to update again.  I also thought it would be fitting to end with a drink.  So… cheers!  I will miss my house, but I am definitely excited for the next chapter of my life and the many new experiences to come.  Continue reading for the recipe.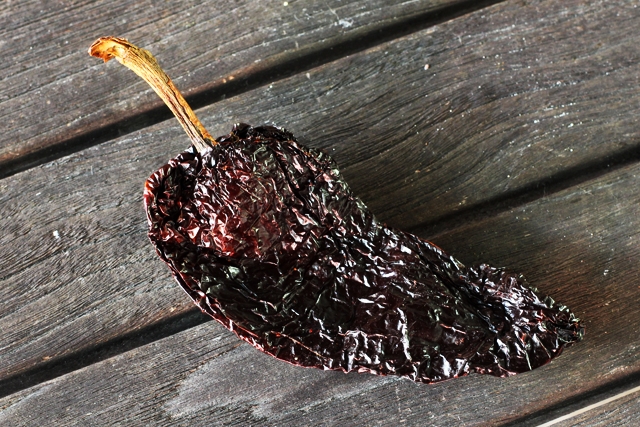 I've always found margaritas to be a cocktail best made to one's own personal taste.  For this reason, the recipe below is more of a loose outline for how to put together this Ancho Chile Margarita.  I've given you instructions on how to make the flavored syrup.  The rest is up to you!  You'll want to start with good tequila.  From there add syrup and lime juice until you find that perfect balance (different for everyone).  Add just a splash of fizzy water for extra snap and a lime wedge to garnish.
Ancho chiles are definitely not high up on the spicy scale.  They are actually quite low.  Anchos are more known for the complex flavor they possess as a result of the dehydration process.  This flavor pairs well with tequila.  If you want to enjoy this syrup without the alcohol, simply pour over ice then mix with sparkling water.  Ancho Lime Soda!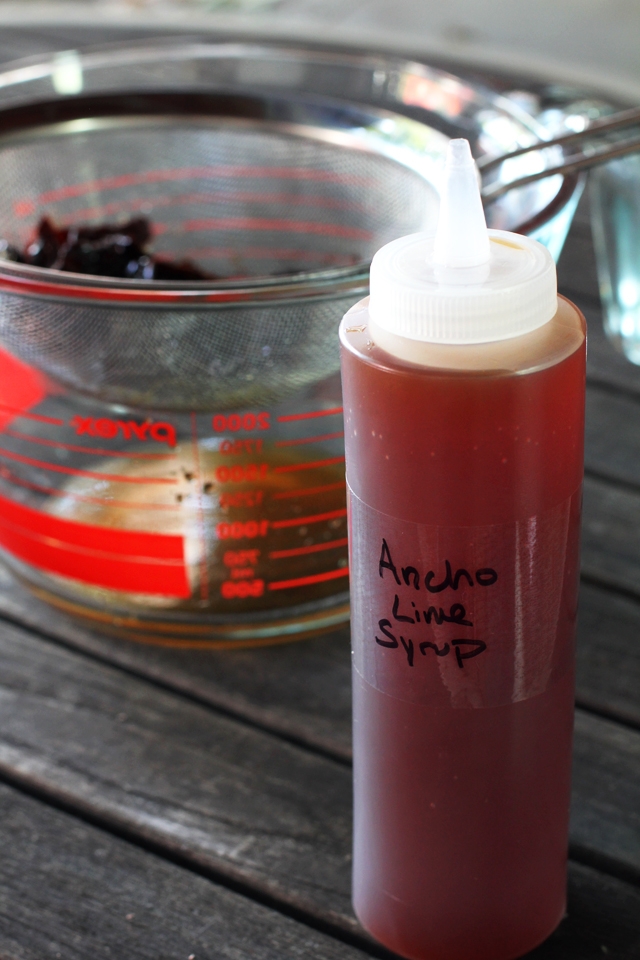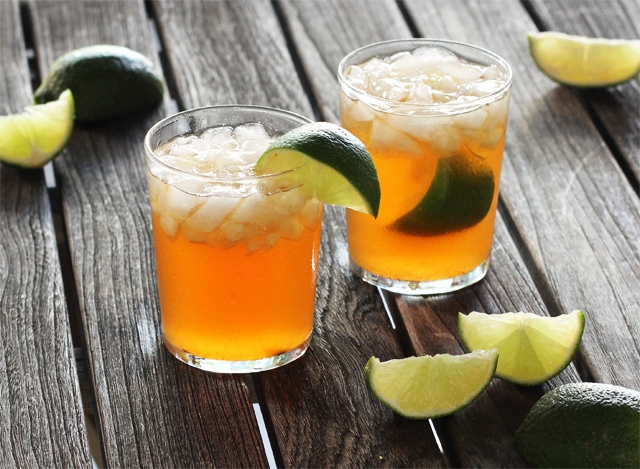 Ancho Chile Margarita
Ingredients
For the Ancho Lime Syrup:
2/3

cup

water

2

ancho chiles, stemmed, seeded and roughly chopped

Zest and juice of 2 limes

2/3

cup

agave nectar
For the margarita:
Gold tequila

Freshly squeezed lime juice

Sparkling water

Lime wedges, to garnish
Instructions
In a medium saucepan, combine water, chopped chiles, and lime zest (not the juice), stirring to combine. Bring mixture to a simmer over medium heat and let simmer for 4 minutes. Remove from the heat and add lime juice and agave nectar, stirring until the nectar dissolves.

Let the syrup cool then pour through a fine-mesh strainer into a clean jar or pitcher. Discard solids.

To make an Ancho Chilie Margarita, add 2 oz. golden tequila to a shaker with ice then pour in ancho lime syrup and lime juice to taste (I did about 1.5 oz. syrup and juice from 1/2 a lime). Shake until thoroughly chilled. Strain into a glass with ice. Top off with sparkling water and garnish with a lime wedge.
Tried this recipe?
Tag @brandiego on Instagram so I can check it out!
21