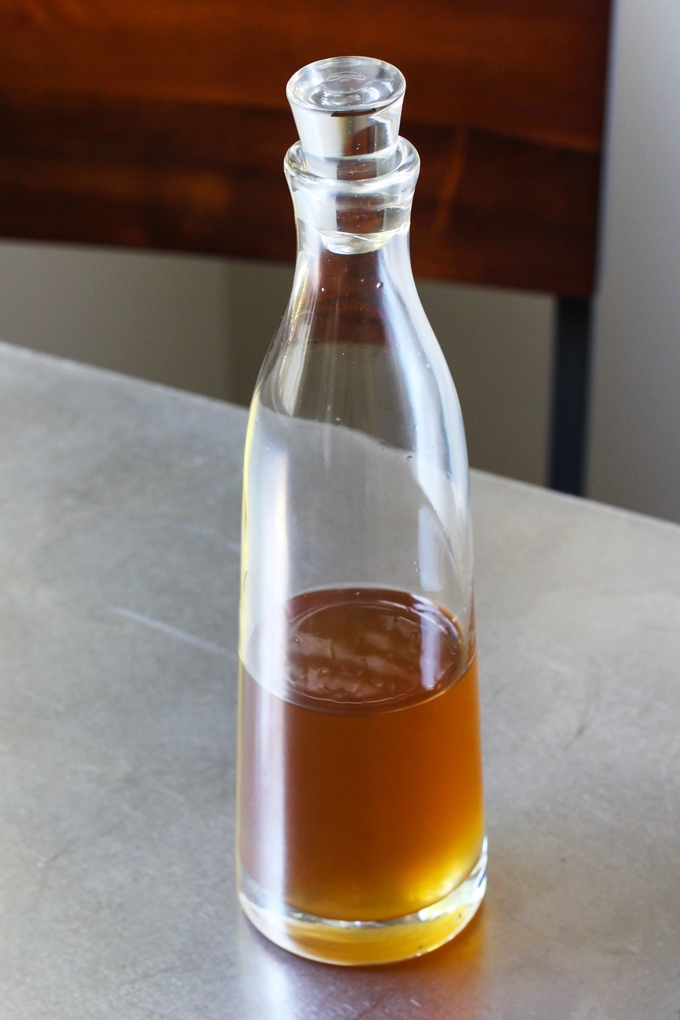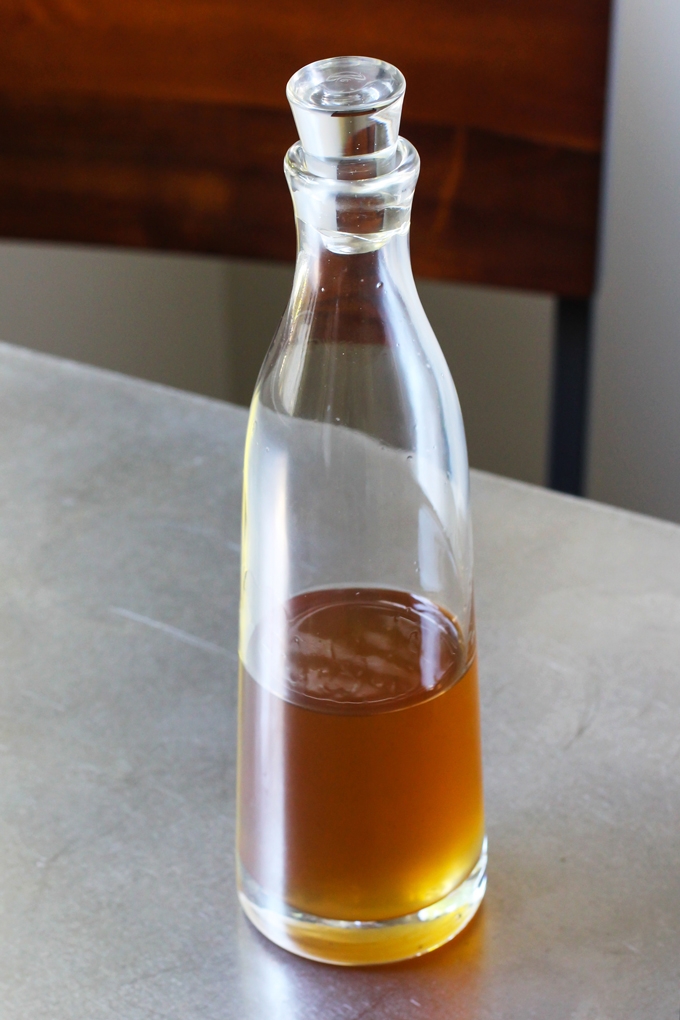 This post may contain affiliate links.
Ginger Syrup is another one of my secret flavor weapons I love to keep around the kitchen.  Drizzle this syrup over your morning waffles as a sweet-spicy substitution to maple syrup.  Stream into a cool pitcher of freshly brewed iced tea to add sweetness and complexity.  Pour into a glass with ice then top with sparkling soda for an impromptu ginger soda.  Ginger Syrup can also be used in a number of cocktails and desserts.  Simply made, Ginger Syrup can be prepared by simmering sliced ginger with sugar and water.  I've added galangal and toasted black peppercorns to the mix to add some depth of flavor.  With citrus, pepper and floral notes, galangal is a fibrous root similar to ginger that's popular in Southeast Asia.  Try to find galangal at a local Asian market or specialty produce store.  Continue reading for the recipe.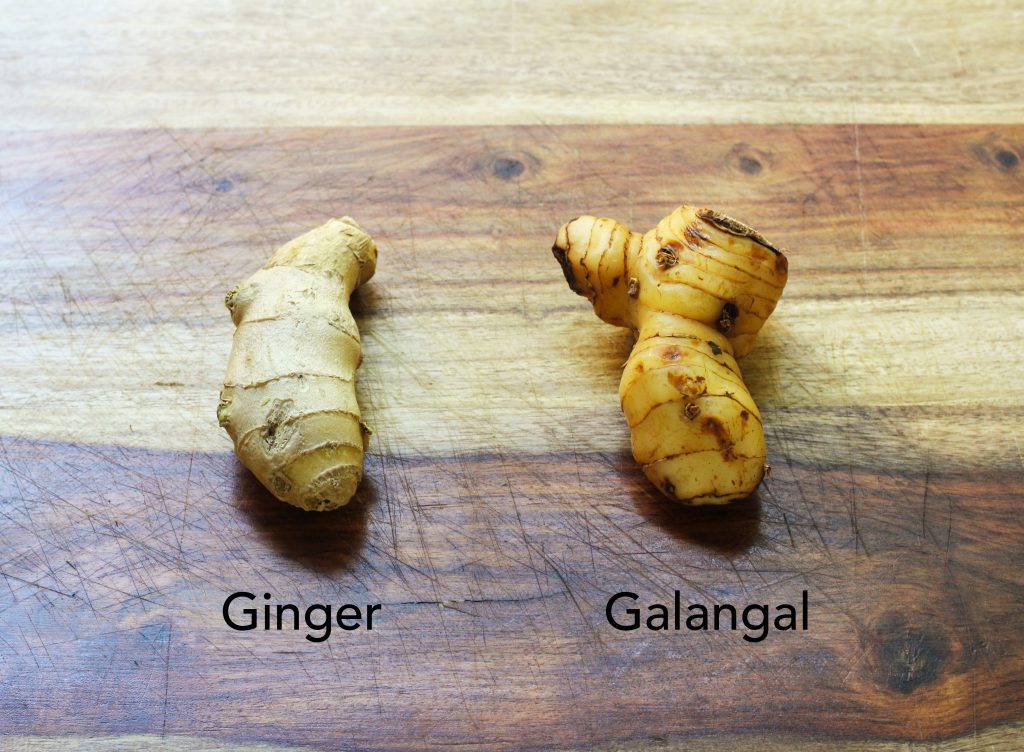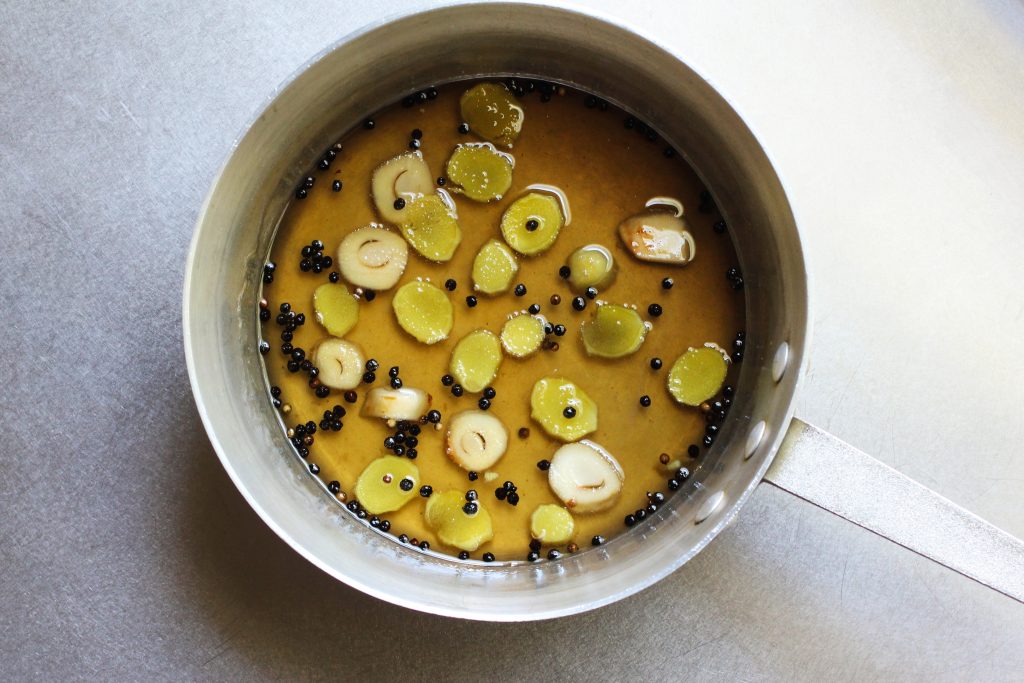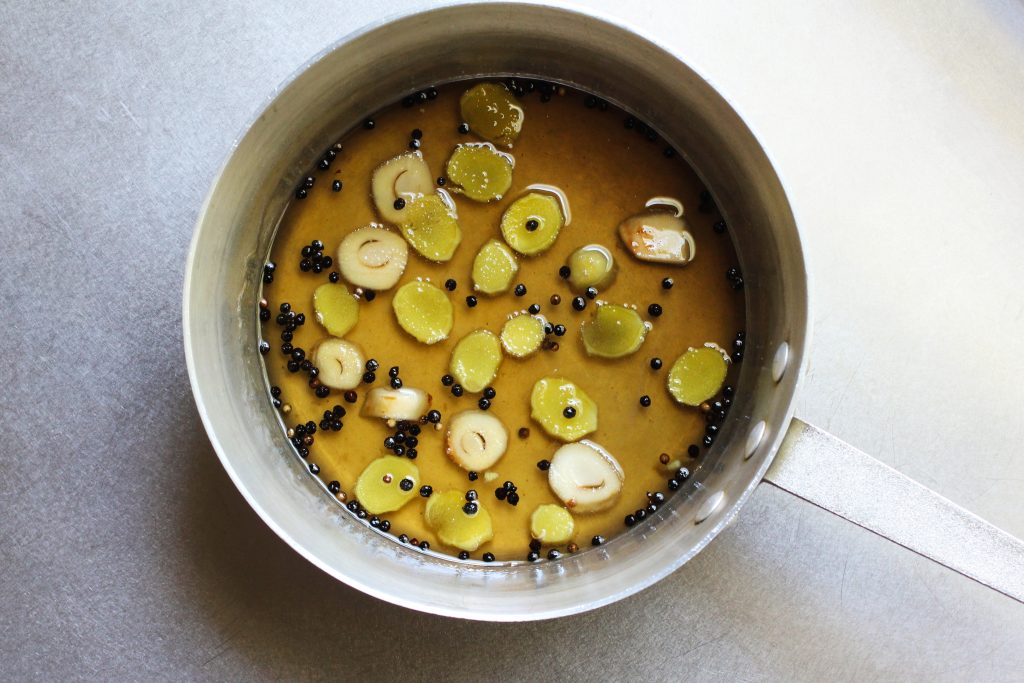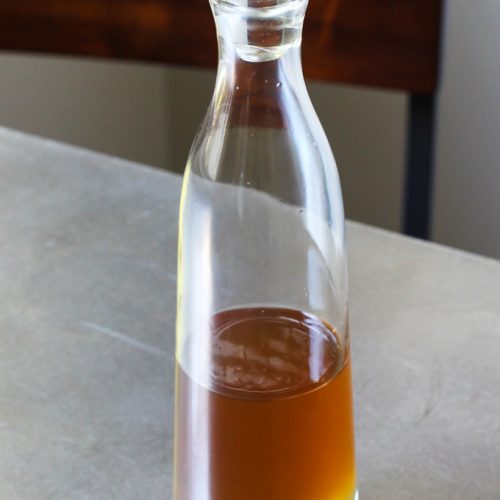 Ginger Syrup
Ingredients
2

oz.

ginger

1

oz.

galangal (can't find this? use 3 oz. total ginger)

1 1/2

teaspoons

whole black peppercorns

1

cup

sugar

1 1/2

cups

water
Instructions
Peel ginger using a spoon, then slice into thin coins. Galangal has a tough skin compared to ginger, so use a knife or vegetable peeler to remove the skin. Slice galangal into thin coins.

Add peppercorns to a medium saucepan set over medium heat. Toast peppercorns, shaking the pan occasionally, until aromatic (about 2 to 3 minutes). Add sugar, water, sliced ginger and galangal, stirring to combine.

Bring mixture to a boil, stirring until sugar is dissolved. Once the mixture is boiling, drop heat to medium-low and simmer for 35 to 40 minutes. You want the mixture to smell very strongly of ginger and galangal.

Take the mixture off of the heat. Let cool completely then strain into a clean jar or other container. Discard solids. Store in the refrigerator for up to 2 months.
Tried this recipe?
Tag @brandiego on Instagram so I can check it out!
Related recipes and articles:
Peach Pancakes [peach and ginger go very well together]
Fig, Ginger Syrup, Pistachio Pavlova
14