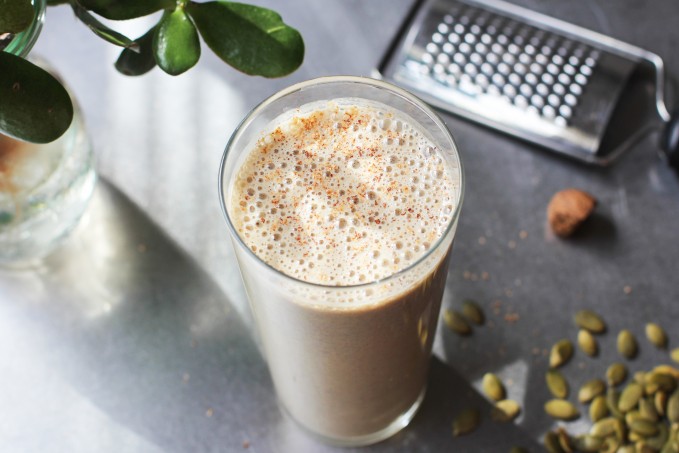 This post may contain affiliate links.
Well several weeks have gone by and I am still on the Paleo Diet.  Yay!  It really hasn't been too bad.  I'm enjoying the structured eating throughout the week.  It keeps me from consuming garbage like the tray of generic sugar cookies sitting in the office kitchen.  Something I would have previously snacked on throughout the day while taking a break from my computer.  Even though I am able to cheat over the weekends, I still eat 75% Paleo on Saturdays and Sundays.  Not including the glorious mound of carne asada nachos I had this past weekend.  But enough about me.  Let's talk food.  I've got three Paleo recipes for you below:  Open-Faced Frittata, Banana Smoothie with Nuts and Seeds, and Date and Almond Balls (*giggle*).  Continue reading for more details.
Actually, before we get to the food, I need to apologize.  In my first Paleo article, I completely neglected to mention my friend Lauren (aka Sous Chef Pryor), and the fact that she inspired me to start this diet.  Lauren and her boyfriend started the Paleo Diet several weeks before I did.  Lauren continues to be an amazing source of motivation, and she's got some pretty darn tasty recipe ideas too.  So… I'm sorry Lauren!!  Thanks for being a great friend 🙂  I'll be sharing Lauren and Jansen's Cilantro and Lime Vinaigrette in the weeks to come.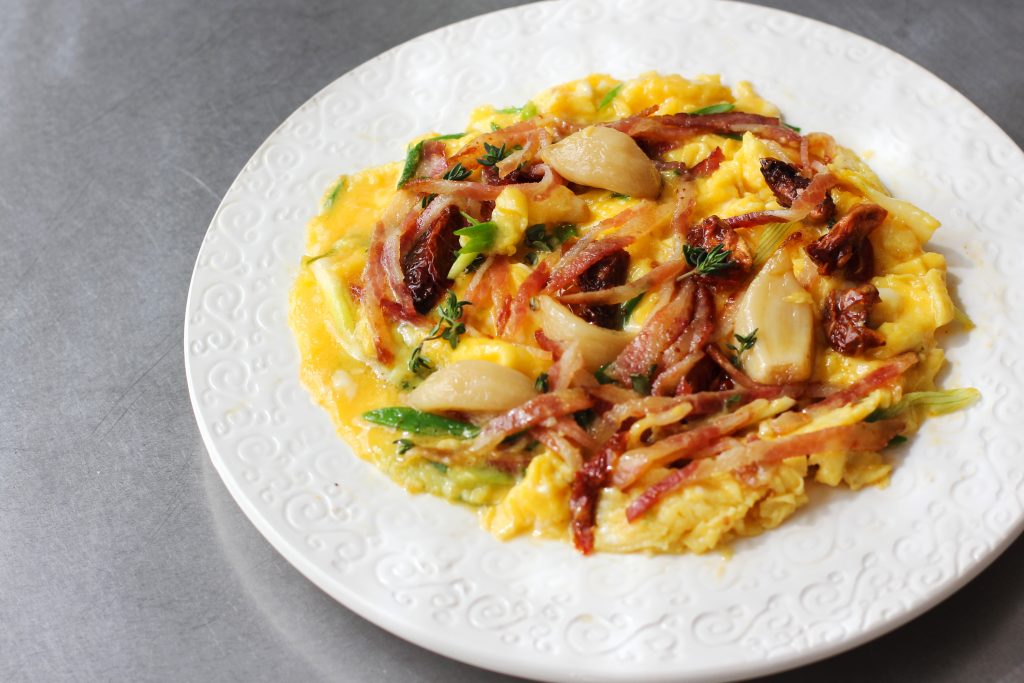 My first Paleo recipe this week is an Open-Faced Fritatta.  Tender eggs laced with slivered green onion are topped with oven dried tomatoes, garlic confit, shaved bacon, fresh thyme and cracked black pepper.  This is one of the most satisfying ways to start your day.  I cook this frittata-for-one in a small frying pan (no oven time needed), then scatter various precooked goodies on top.  Feel free to get creative here.  Sauteed mushrooms, caramelized onions, baby spinach, picked parsley leaves, braised kale and sliced green garlic are all delicious options.  Get the recipe for Open-Faced Frittata here.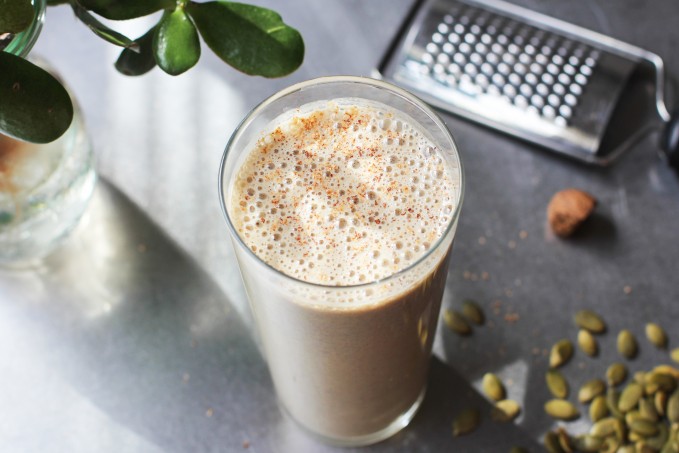 Next up is my Banana Smoothie with Nuts and Seeds.  No joke, I make this smoothie every. single. day.  It's not quite substantial enough to be a stand-alone breakfast meal, but it's perfect as a mid-morning snack.  I drink this smoothie at 10am and it keeps me full and satisfied right up to lunch.  Almonds, pepitas, sunflower seeds and flaxseeds are blended with almond milk, bananas, honey, vanilla, almond butter and ground turmeric.  The smoothie is then finished with a dusting of fresh nutmeg.  It's incredibly healthy.  And incredibly tasty.  Check out the recipe here.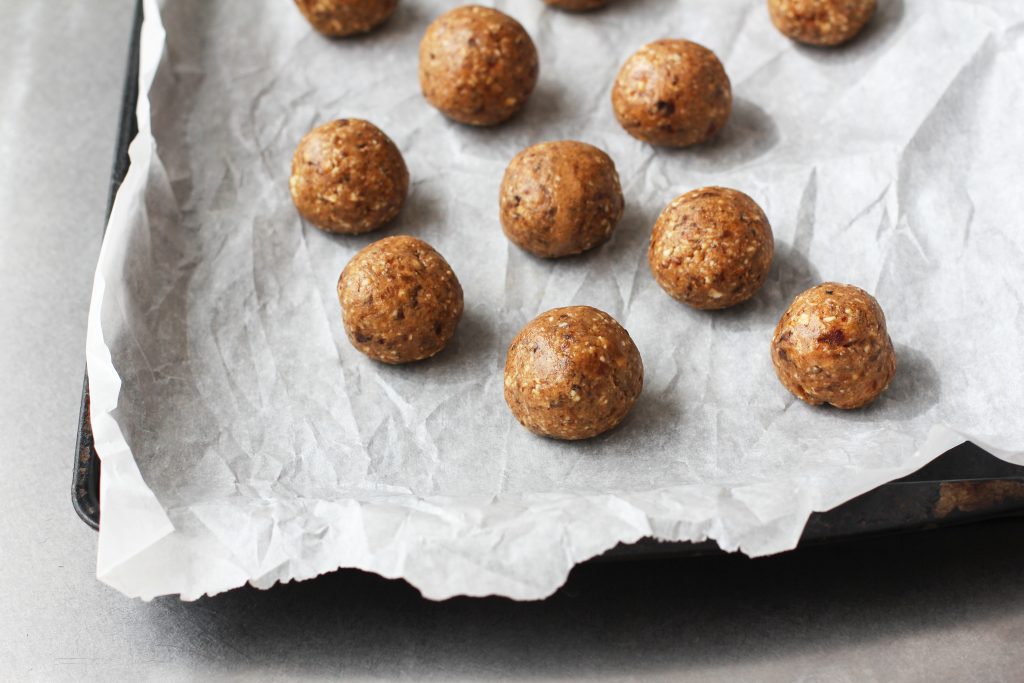 I'm not going to lie… I miss my sweet treats.  I love eating a bite of something sweet after lunch and dinner.  It signals to my brain that the meal is now over.  Without that bite, my thoughts get consumed by visions of chocolate, cookies, cakes and ice cream.  To satisfy these cravings during the week, I pop one of these Date and Almond Balls.  Held together with smooth almond butter, these glossy bites are made with ground almond, dates, vanilla and cinnamon.  Date and Almond Balls come together in a matter of moments and don't require any actual cooking.  They're also quite filling, so it's hard to go overboard.  Get the recipe for Date & Almond Balls here.
That's it for this week!  I'm down a total of 7 pounds now, and feeling great 🙂
4