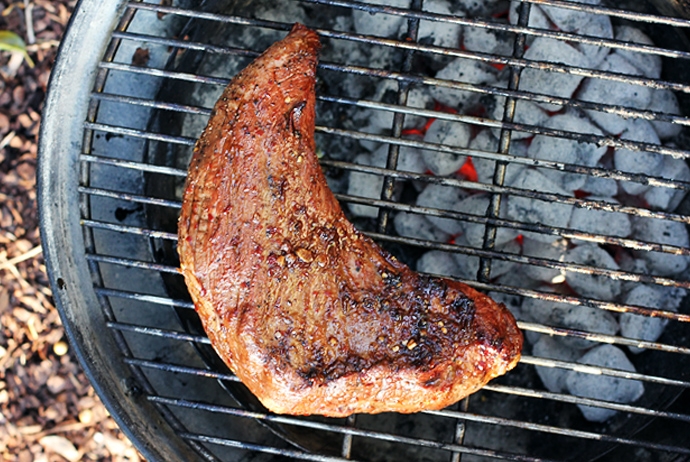 This post may contain affiliate links.
The 4th of July was one of my favorite holidays growing up.  Each year, my parents would take me and a few of my close friends to Philadelphia for an afternoon of eating, sightseeing and celebrity spotting.  One year, we saw Rosa Parks!!  She was actually getting on a bus.  I was always so enthralled with the energy coursing through that city on the 4th of July.  You could feel the excitement.
Later in the evening, my friends and I would watch our hometown fireworks from someone's backyard.  Fireflies blinking in the warm, dark summer air.  The back patio wet with pool water.  Hot dogs sizzling on the grill.  Tradition.  That's what the 4th of July means to me.  I love the sense of tradition with friends and family.
Since moving to San Diego (far far away from my hometown and Philadelphia), I have had to establish some different traditions.  Summer flavors, backyard grilling, afternoon cocktails and bayside fireworks.  Cooking for friends and loved ones.  I do miss those old traditions, but I am also excited for the new ones.  Below is a collection of recipes perfect for a 4th of July bash.  Some of these recipes are from Independence Day celebrations of years past.  Some are recipes I'll be making again in a few days.  I hope you enjoy 🙂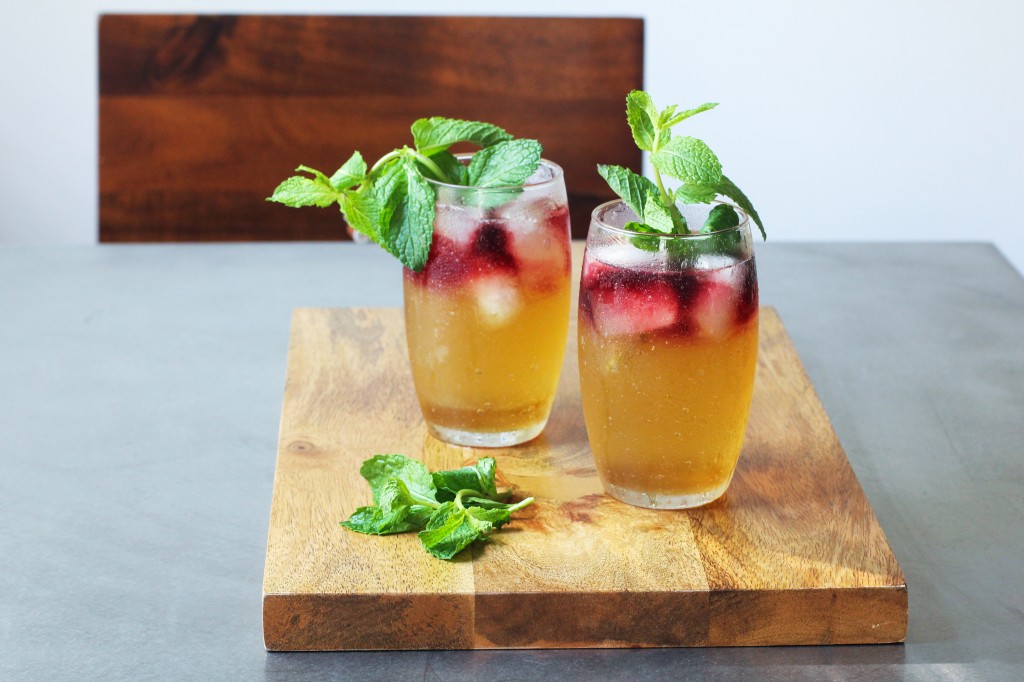 Let's begin with beverages.  Every good party starts with cocktails.  The El Comediante is a refreshing summer libation made with Red Bell Pepper Rum, Ginger Syrup, lime, ginger ale, red wine and mint.  This cocktail does require you to make an infused rum in advance.  Luckily, it only takes 1 day, so you still have time.  El Comediante is beautiful to look at and even better to drink.  Light, crisp and wonderfully aromatic.  Looking for an non-alcoholic option?  Try this Watermelon Basil Agua Fresca.
Next up, appetizers.  Romesco Sauce is made with ancho chiles, roasted red bell pepper, toasted hazelnuts and almonds, garlic, tomato paste and spices.  This romesco is packed with big, bold flavors.  And it can easily be made in advance.  Serve this sauce with crunchy crostini and plate of cut vegetables.  If you're feeling ambitious, toast up some extra bread and serve these Summer Squash Crostini as well.
While I certainly enjoy a good potato salad, I like to shake things up a bit each year.  This Tomato Salad with Sun-Dried Tomato Vinaigrette features a bounty of seasonal tomatoes and fresh herbs.  A perfect accompaniment to smoky, grilled meats, this salad is light, fresh, sweet and tart.  Plus, the dressing is olive oil-based, so it can sit without refrigeration for an afternoon.  If tomatoes aren't your thing, give this Ripe Plum Tabbouleh a try.
Hamburgers and hot dogs are a must on the 4th of July, but I also like to offer a more adventurous meat option.  My Beer Marinated Tri-Tip (pictured at the top) features beef tri-tip marinated in dark beer, pomegranate molasses, garlic and crushed red pepper.  The beer and pomegranate molasses really provide a nice depth of flavor.  Don't have a grill?  Try making my Slow Cooker Pulled Pork.  Seasoned pork shoulder is cooked for 10 hours in a bath of liquid smoke.  The finished pulled pork is wonderfully smoky.  Your guests will never know that it came from a slow cooker 🙂  Serve each of these options up with some tasty pickles.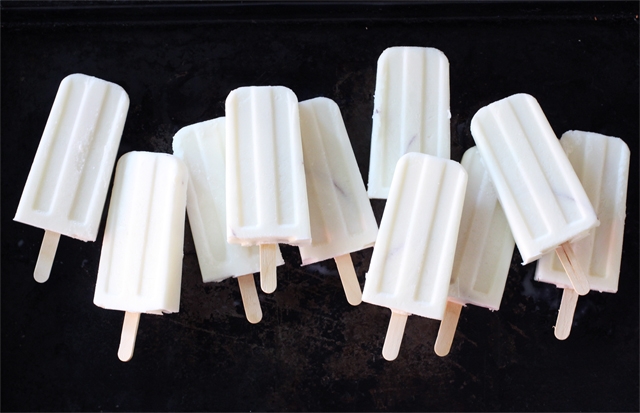 And finally, dessert (my favorite).  To me, Coconut Ice Pops = Summer.  I just find that sweet, creamy coconut flavor so comforting on a warm summer evening.  Now I know that people either love or hate coconut, so here's a couple other tasty options for you coconut-haters:  Goat Cheese Ice Cream with Balsamic Strawberries, Watermelon Raspberry Granita, and Stone Fruit Galette.
I hope everyone has a safe and happy 4th of July.  I'll be celebrating with my sweety 🙂
2