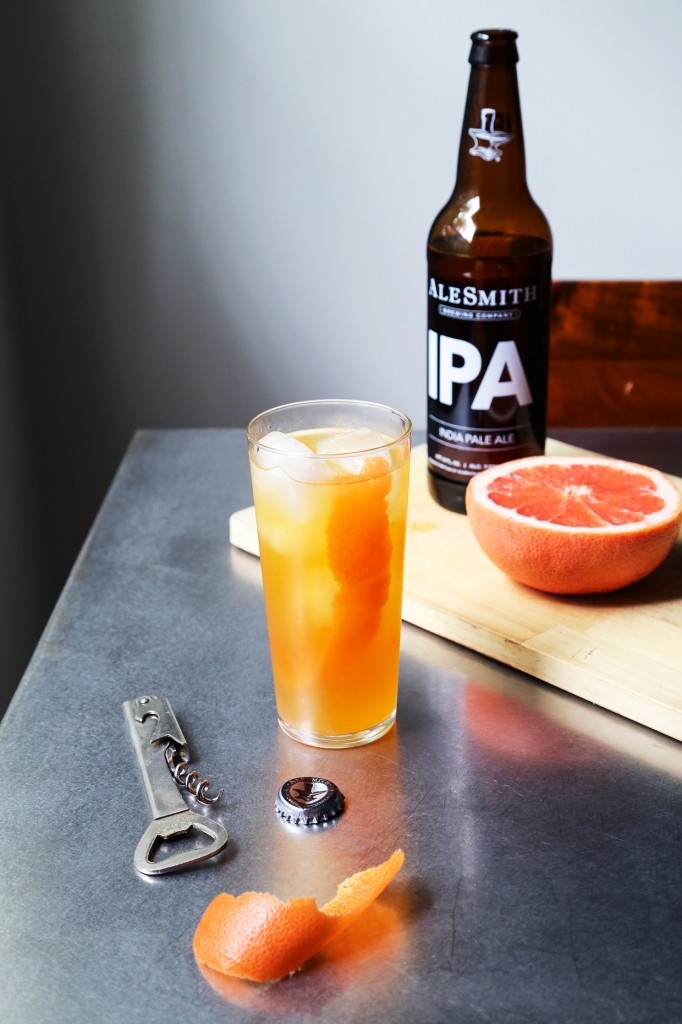 This post may contain affiliate links.
So today I have another super fun cocktail recipe to share with all of you.  It's called the Hop, Skip, and Go Naked.  This is a more sophisticated version of a college classic.  Traditionally, Hop, Skip and Go Naked is made with a case of cheap beer, a fifth of bottom shelf vodka, lemon-lime soda, and lemonade or limeade frozen concentrate.  Many  years ago, this drink would have easily satisfied my pre-requisites for getting drunk:  cheap, easy to drink, and simple to prepare.  Nowadays, I no longer drink to get drunk.  Instead, I like to sip on an ice cold cocktail to enjoy it's flavor, aroma, color and (sometimes) curious subtleties.  Something a little more like this version of Hop, Skip and Go Naked made with IPA, grapefruit juice, lemon vodka, and homemade lemon-lime syrup.  It's crisp, colorful, and wonderfully bitter.  Plus,  you won't get a killer hangover after kicking back a few of these!  Continue reading for the recipe!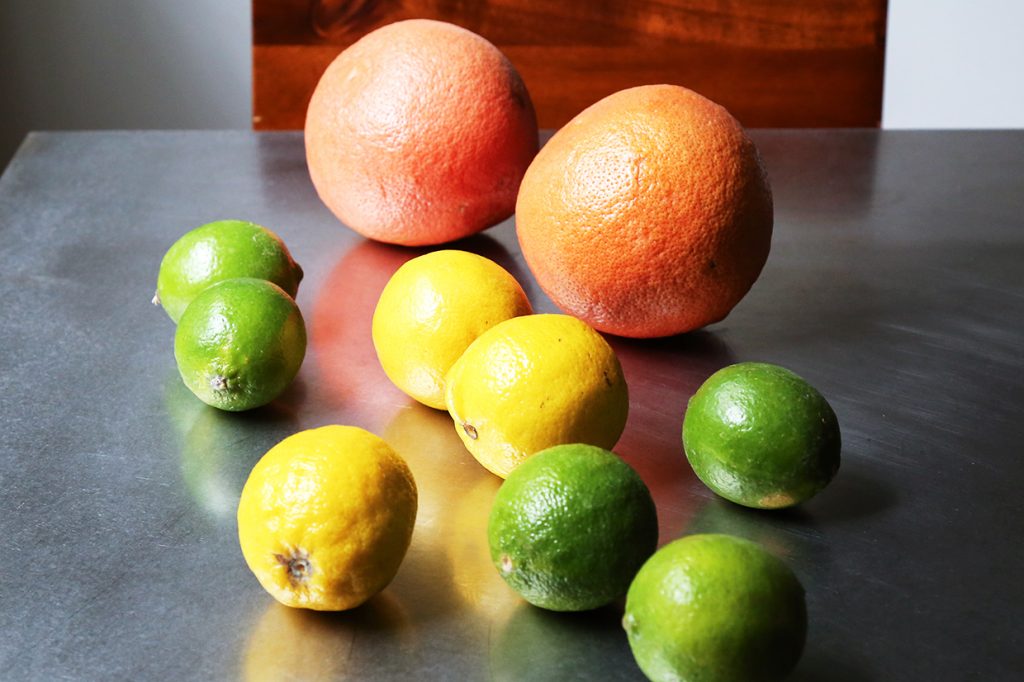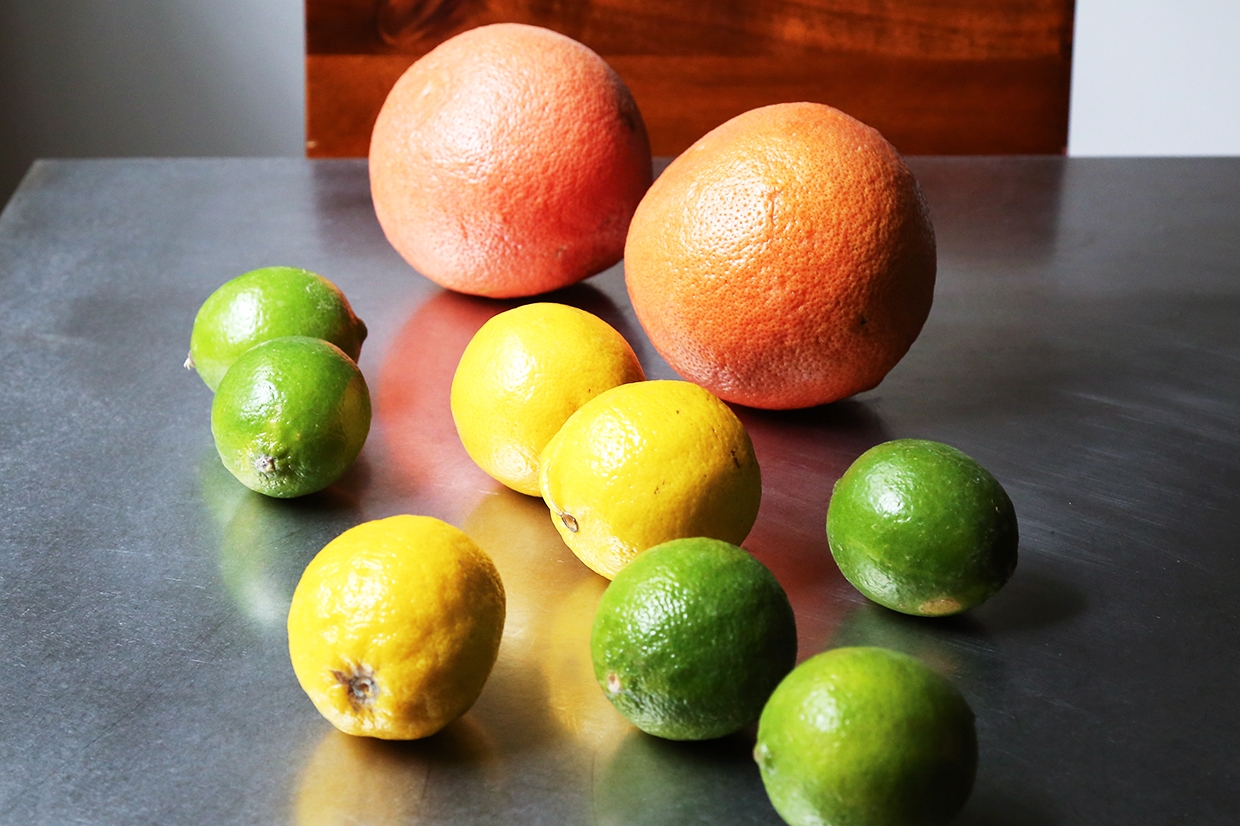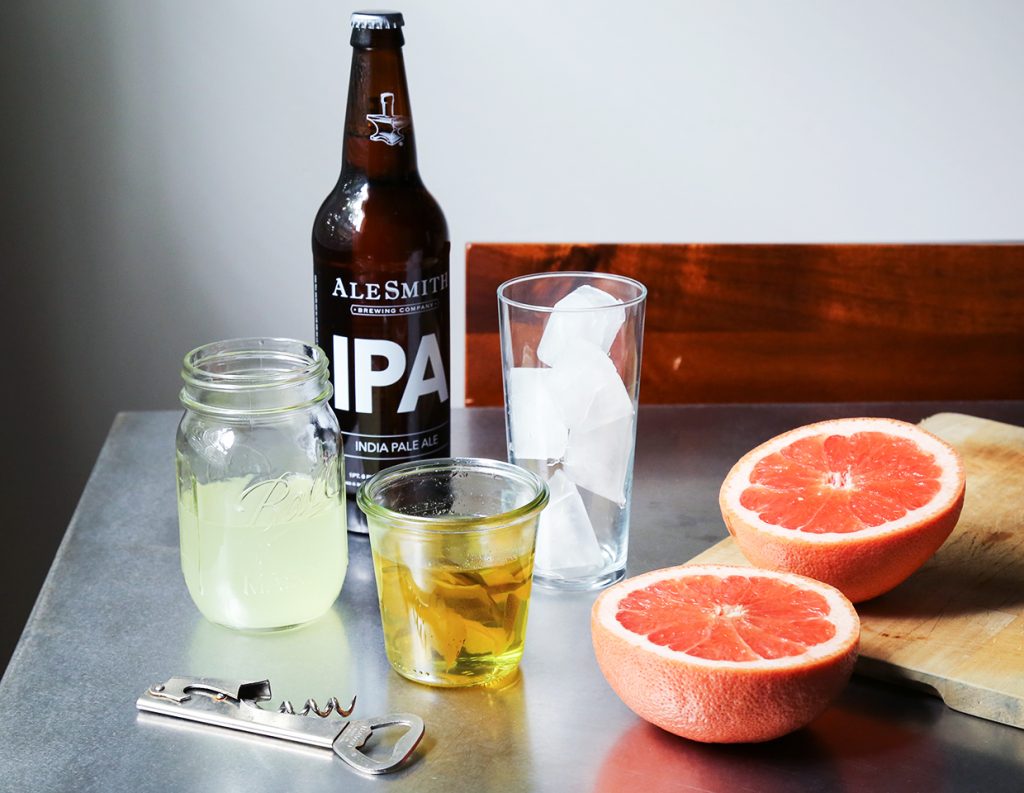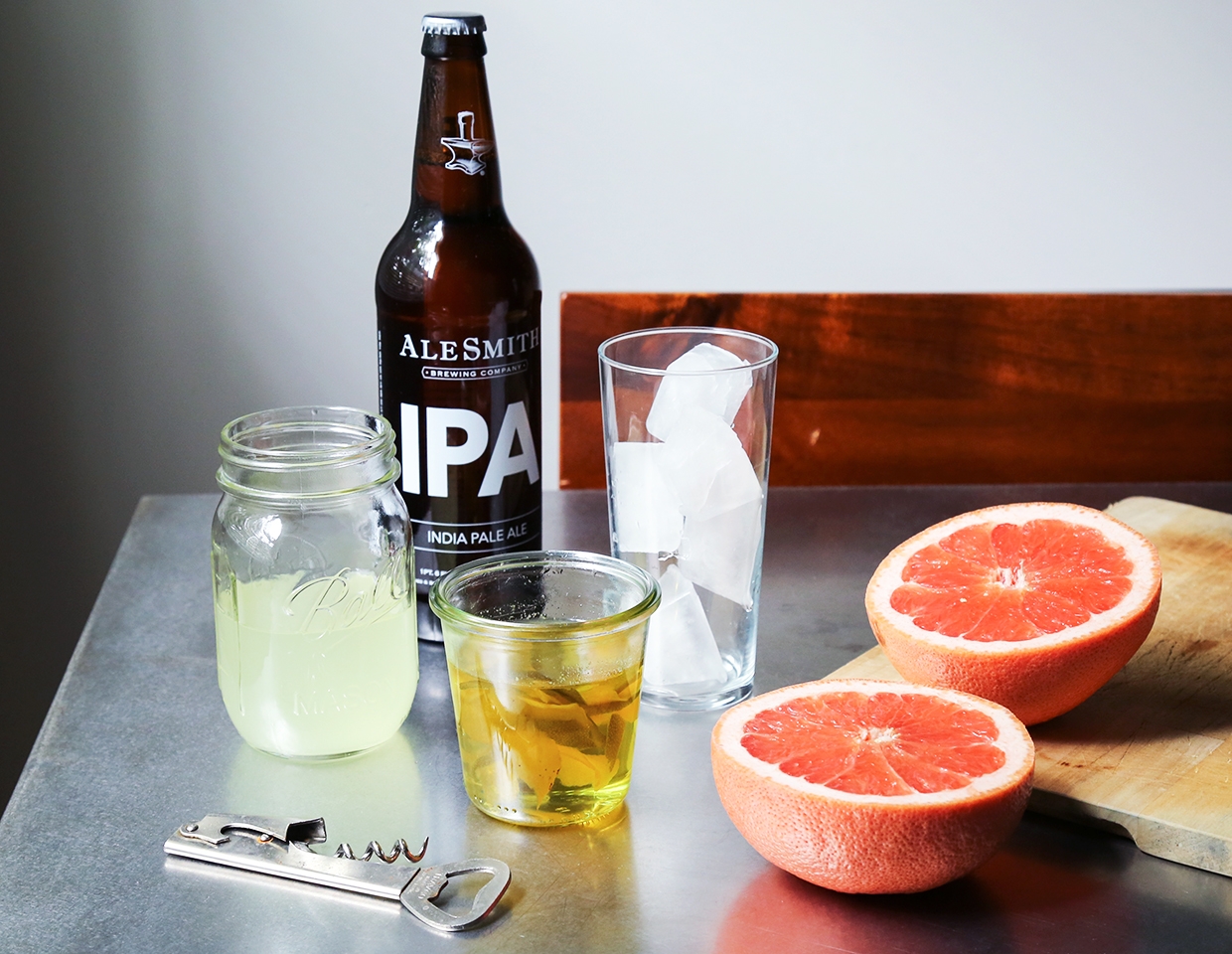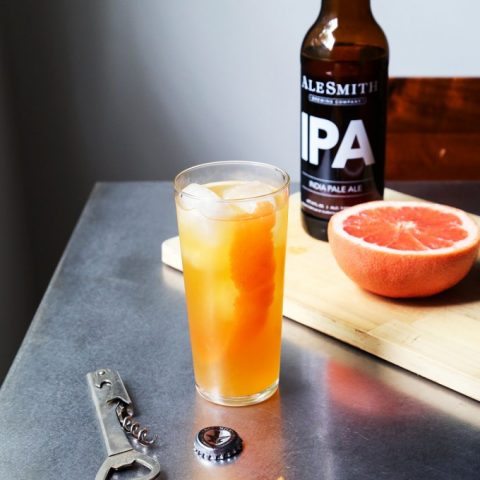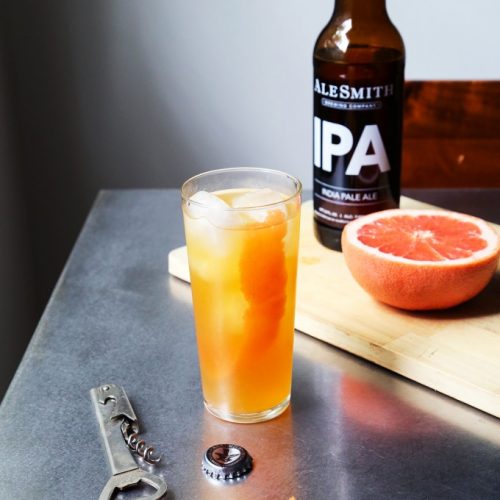 Hop, Skip and Go Naked
Ingredients
For the Lemon Lime Simple Syrup:
1/2

cup

115g sugar

1/2

cup

120ml water

Zest of 1 lemon, in strips

Zest of 1 lime, in strips
For the Cocktail:
1

fluid ounce

30ml lemon vodka

1

fluid ounce

30ml freshly squeezed grapefruit juice

1

teaspoon

5ml lemon-lime simple syrup (recipe follows)

2

fluid ounces

60ml cold IPA

Ice

1

long strip of grapefruit zest
Instructions
Start by making the Lemon Lime Simple Syrup. Combine sugar, water, lemon zest, and lime zest in a medium saucepan set over medium heat. Stir until the sugar has dissolved into the water. Bring the mixture to a boil, let bubble for 1 minute, then take the saucepan off the heat. Cover and let infuse for 30 minutes. Strain the syrup into a clean jar, and store in the refrigerator for up to 1 month.

To make the cocktail, add citrus vodka, grapefruit juice, and simple syrup to a Collins glass filled with ice. Stir until well combined and chilled. Add IPA and gently stir just to combine.

Taste a bit of the cocktail for balance. If it is too bitter, add more simple syrup. If it is too sweet, add more grapefruit juice.

To garnish, submerge the strip of grapefruit zest into the cocktail.
Tried this recipe?
Tag @brandiego on Instagram so I can check it out!
25