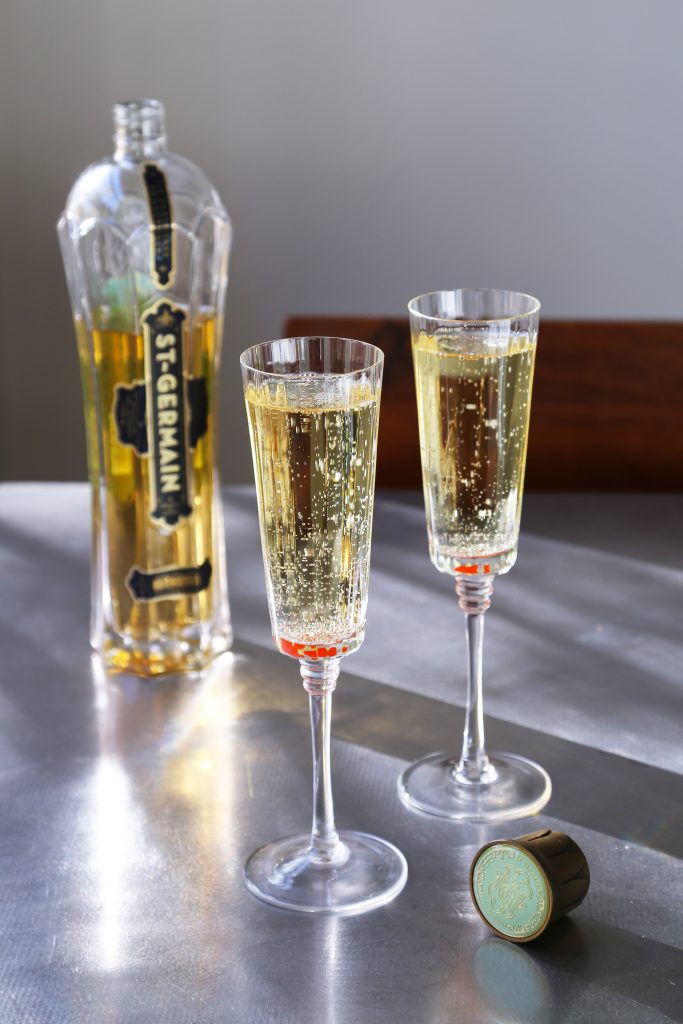 I'm keeping things incredibly simple today with this champagne cocktail perfect for any New Year's Eve celebration.  There's only two ingredients: St. Germain (elderflower liqueur) and brut champagne.  To make this drink, fill up a champagne flute 1/3 of the way with St. Germain, then top off with champagne.  Done.  Instant party.
St. Germain is one of my absolute favorite liqueurs.  If you've never had a taste, you simply must.  Right now.  Make your way over to the drinking establishment closest to you, ask the bartender for a shot, and savor each sip of fragrant, flowery goodness.  The sweetness of the St. Germain balances the dryness of the brut champagne, creating a well-balanced cocktail that can easily be enjoyed all night long.  Continue reading for the recipe.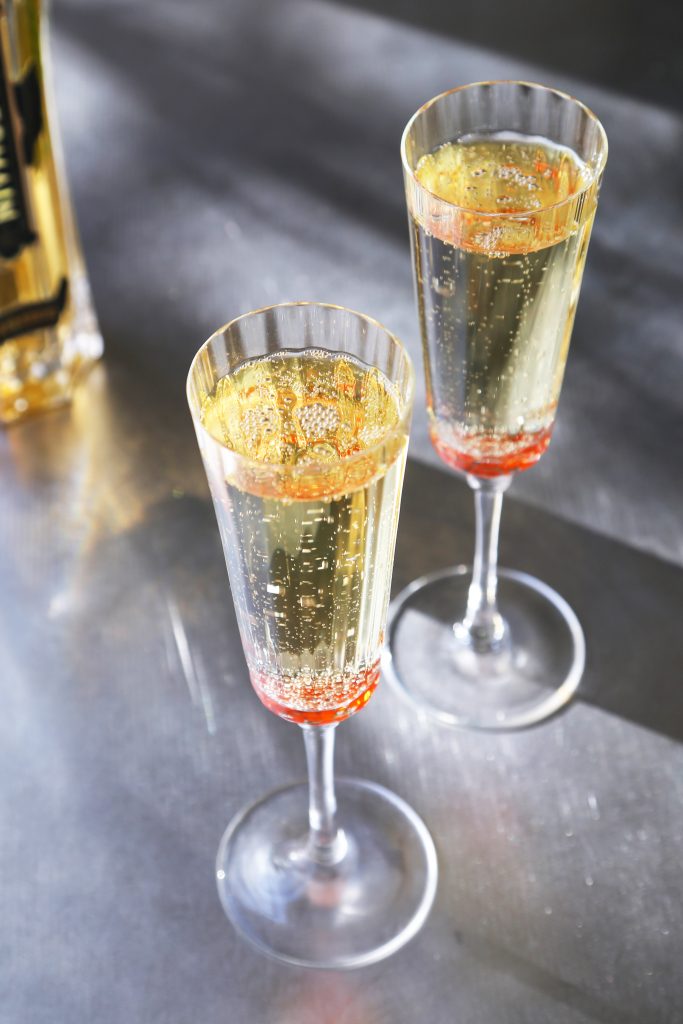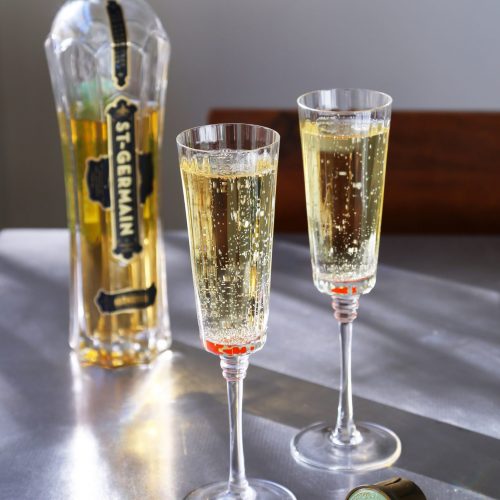 St. Germain and Champagne
Ingredients
St. Germain, chilled

Brut champagne (or any other dry sparkling wine, chilled)
Instructions
Fill a champagne flute 1/3 of the way with St. Germain. Top off with champagne. Gently stir to combine. Cheers!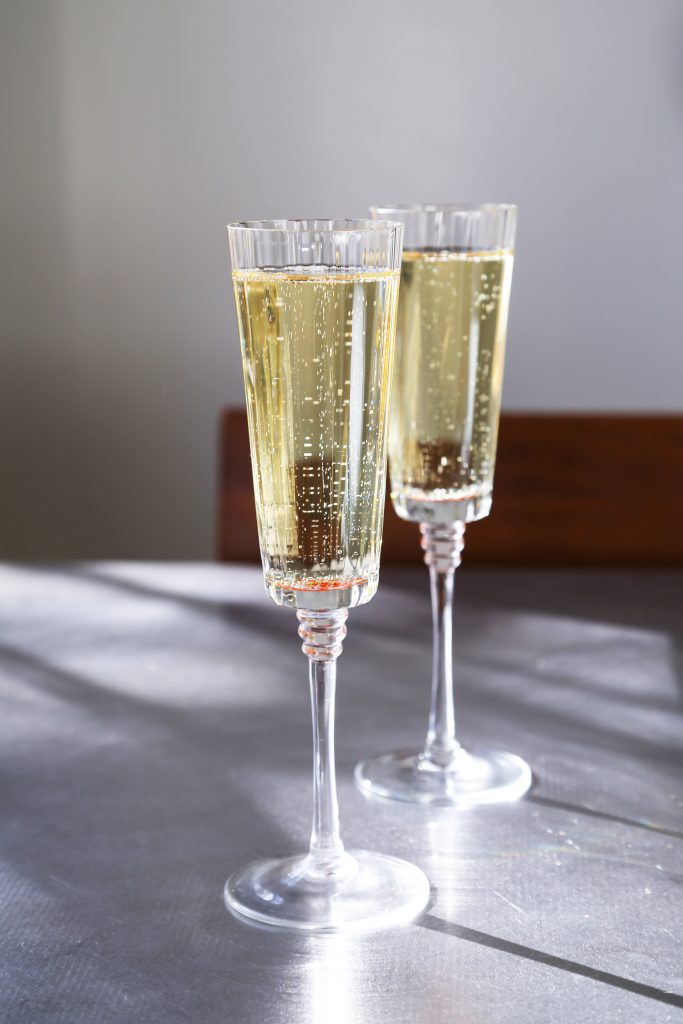 Cheers and Happy New Year!!!
27