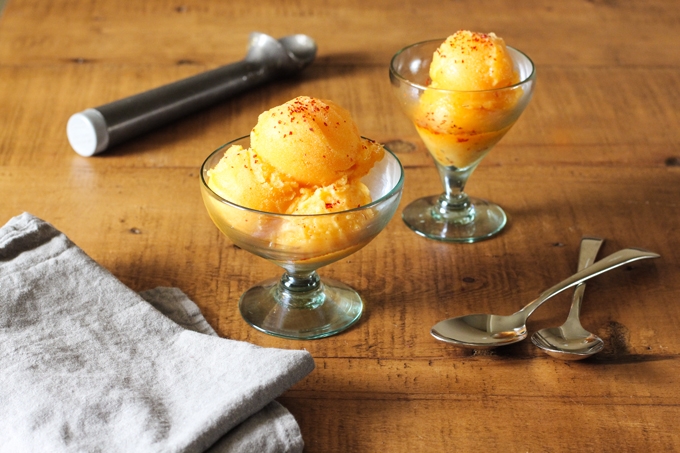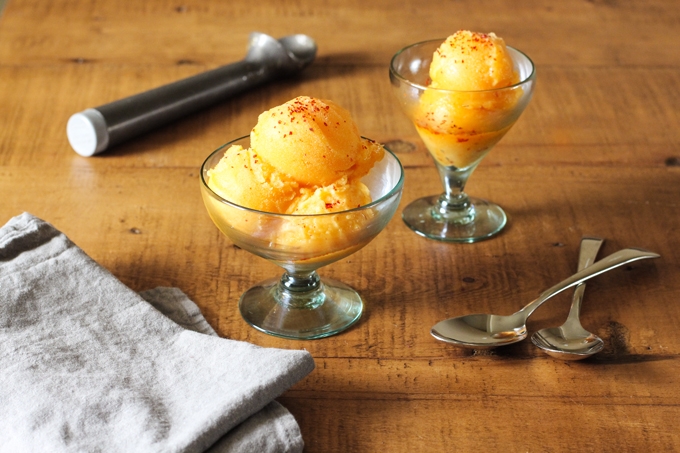 I am always on the hunt for new sources of inspiration when it comes to writing, cooking, styling and photography.  Sometimes I pull inspiration from food magazines and cookbooks, and other times, inspiration strikes after having a top notch experience at a restaurant.  However, most of the time, I am inspired by other food blogs.
This post may contain affiliate links.
With over 130 blogs currently in my Feedly, I'm not going to list my favorites here one by one.  I will give Smitten Kitchen and 101 Cookbooks special mentions, because I've cooked many recipes from both blogs, and the results are consistently delicious.  Also, my recipe for Pineapple Tequila Sorbet (pictured above) was inspired by another favorite of mine, We All Scream, a must-read for anyone who loves to make ice cream.
So now I want to know:  what are your favorite food blogs?  The blogs you just can't wait to read.  The first blog you go to when you start a recipe search.  The blog whose photos instantly make your mouth water.  Please share your favorites (links welcome) in the comments section below.  Thanks!!
1