Kitchen Konfidence is officially 4 years old!!!  And I'm celebrating with a cocktail.
This post may contain affiliate links.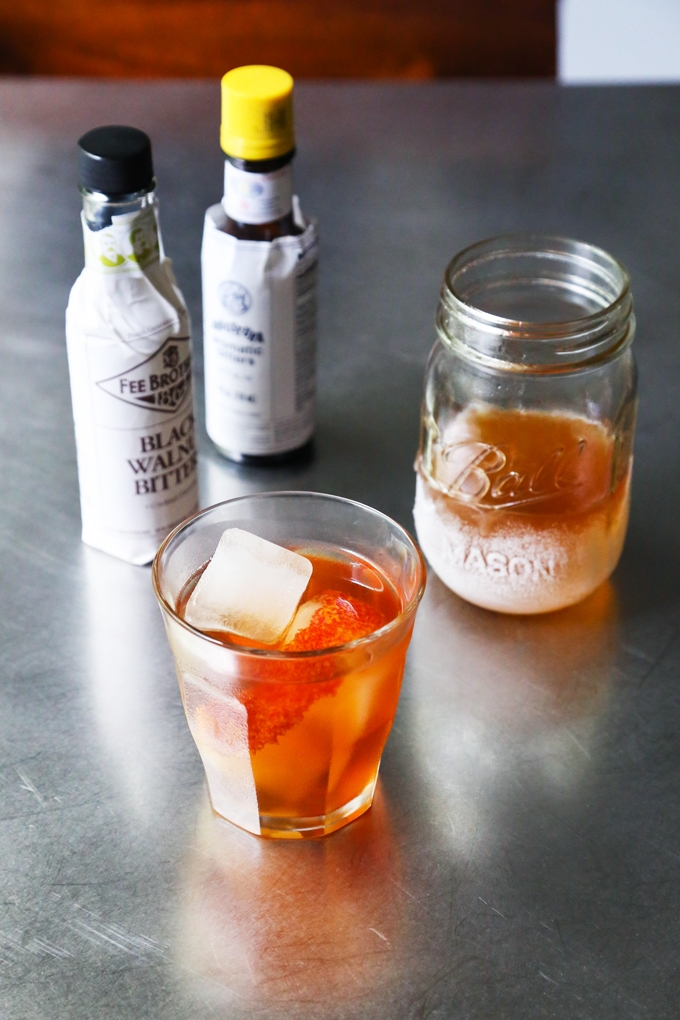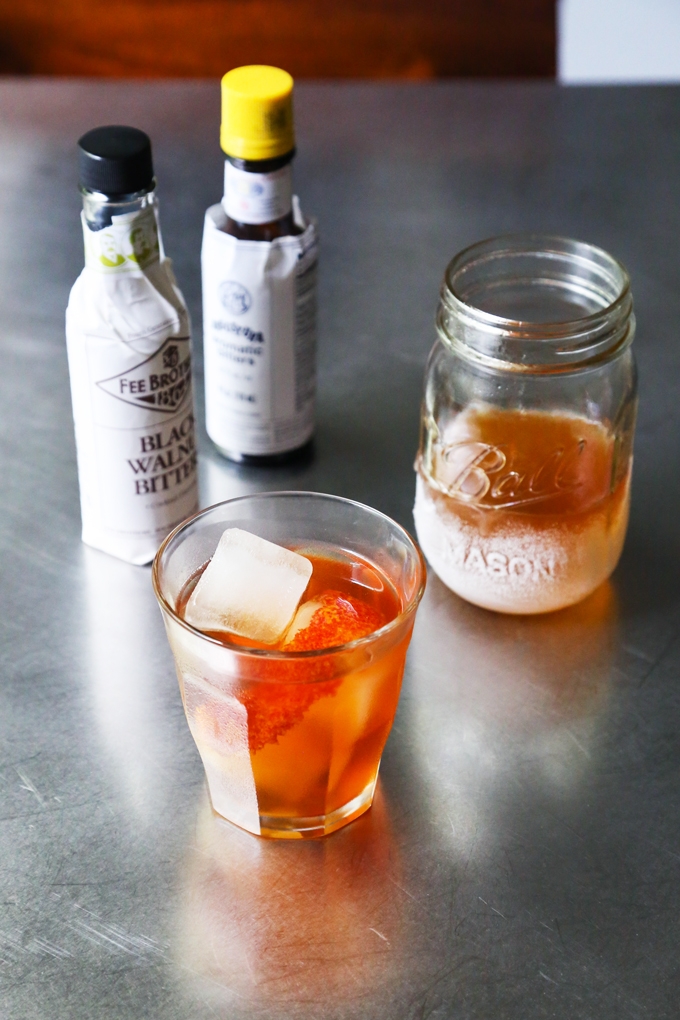 A Brown Butter Old Fashioned to be exact.  This recipes starts with a rapid infusion of bourbon and nutty brown butter.  And by rapid, I mean 24 hours.  In the infusion world, that's fast.  Toasty, aromatic brown butter is added to smokey bourbon, forming, quite possibly, one of the best things EVER.  The smell is incredible, and the taste is just as good.  I had a hard time keeping myself from drinking it straight up.
An Old Fashioned cocktail is typically made with bourbon, sugar, and bitters; served over ice; and garnished with an orange slice.  The first sip of an Old Fashioned is usually quite strong; however, as the ice melts, the drink becomes pleasantly diluted.  Here, I've tweaked the ingredient list just a bit to compliment the Brown Butter Bourbon base.  Black Walnut Bitters are added with Angostura Bitters to add some depth of flavor, and a few drops of liquid smoke compliment the smoky notes found in bourbon.  I've also garnished with a slice of blood orange peel, but you can use a regular orange if you can't find a blood orange.  Continue reading for the recipe, plus my thoughts on 4 years of blogging.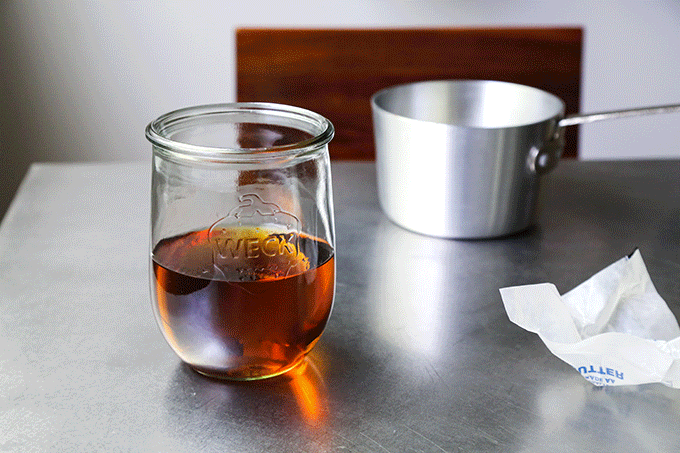 I can't even believe that I've been blogging for 4 whole years.  A few months ago, I remember thinking to myself, "How long have I been blogging for?  3 years!  Yes, 3 years.  No wait.  4 years?  Have I been blogging for 4 years??"  Many people ask me how I can maintain my blog while also working a demanding full-time job, and to be honest, the answer is simple:  I love it!  I love cooking, I love photography, I love writing, and I love interacting with other foodies around San Diego and across the globe!  Food exploration and experimentation makes me happy.  I live for that "yum moment" after taking the first bite of a new recipe.  I love sharing my food with friends and family.  Blogging can definitely be challenging, and it is a lot of hard work, but in the end, I just love it.  And that's how I can do all the things that I do (while maintaining my sanity).
A big thanks to all my fellow foodies, home cooks and food porn enthusiasts who interact with Kitchen Konfidence daily.  You're another main reason why I continue along this blogging journey.  It's all the questions, comments, likes and love that make sharing these recipes all worth it.  So thank you.  I'm looking forward to another exciting year.  Cheers!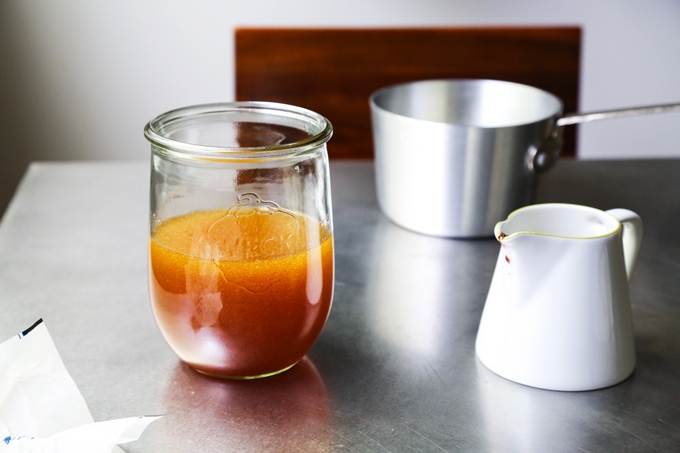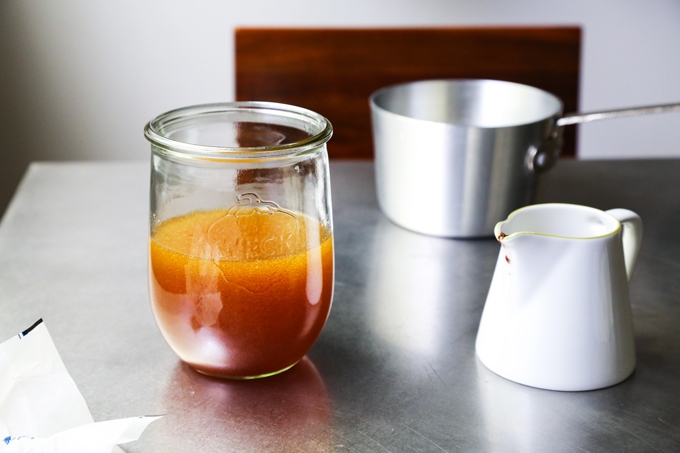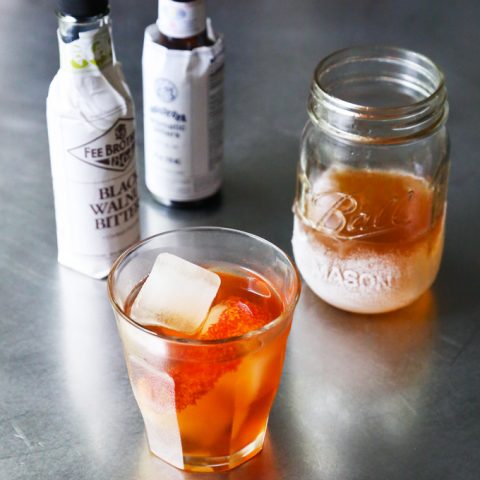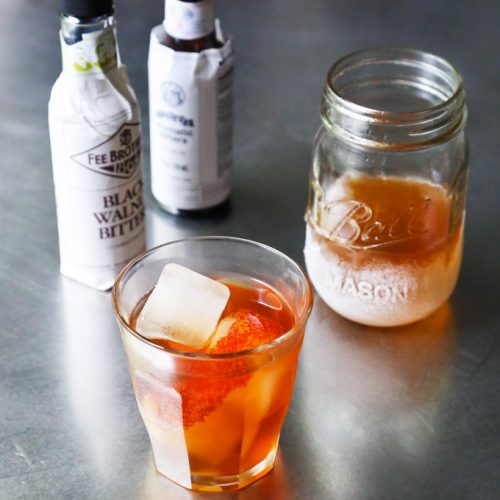 Brown Butter Old Fashioned
Instructions
Add simple syrup, bitters, liquid smoke and bourbon to a short tumbler filled with ice. Stir for 20 seconds until the mixture is well-chilled. Spritz the blood orange oils from the peel over the drink, then rub the peel on the rim of the glass, and add it to the drink.
Notes
* Please don't buy simple syrup. It's very easy to make at home. Place equal parts sugar and water in a small saucepan (for example, 1 cup of water and 1 cup of sugar), bring to a boil over medium-high heat, and let boil for 1 minute. Take the saucepan off the heat, and let the simple syrup cool to room temperature before using. Done! How easy is that? Simple syrup can be store in the refrigerator for many weeks.
Tried this recipe?
Tag @brandiego on Instagram so I can check it out!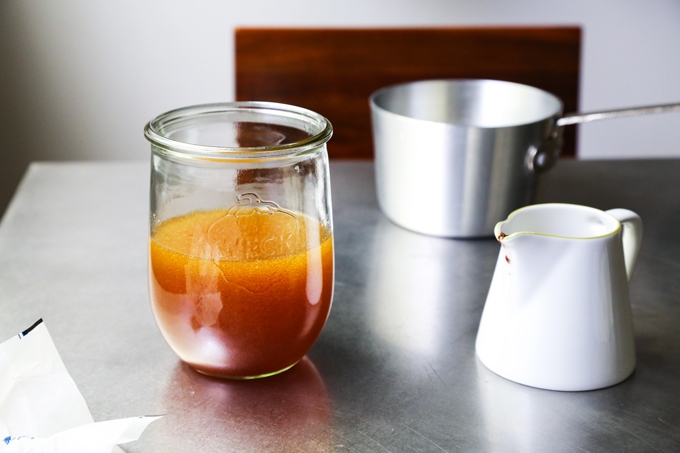 Brown Butter Infused Bourbon
Ingredients
1/2

cup

(1 stick) unsalted butter

16

oz.

of bourbon (I used Jim Beam)
Instructions
Warm butter in a small saucepan over medium heat. The butter will melt, then foam and bubble, then start to brown. You will notice little brown bits forming at the bottom of the pan. Stir frequently during this process and keep your attention on the pot. The butter can go from wonderfully brown to burnt in just a few moments. You will know the butter is done when it gives off a nutty aroma and turns a golden brown. Let brown butter cool a bit.

Place bourbon in a clean jar, and add cool brown butter. Let sit at room temperature for 1 hour, then transfer to the refrigerator, and let infuse for 1 day. Pour infused bourbon through a damp paper towel-lined strainer into a clean jar. You could also use a coffee filter, but a damp paper towel is a cheap, easy solution. Store bourbon in the refrigerator for a few weeks or in the freezer for several months.
Tried this recipe?
Tag @brandiego on Instagram so I can check it out!
98