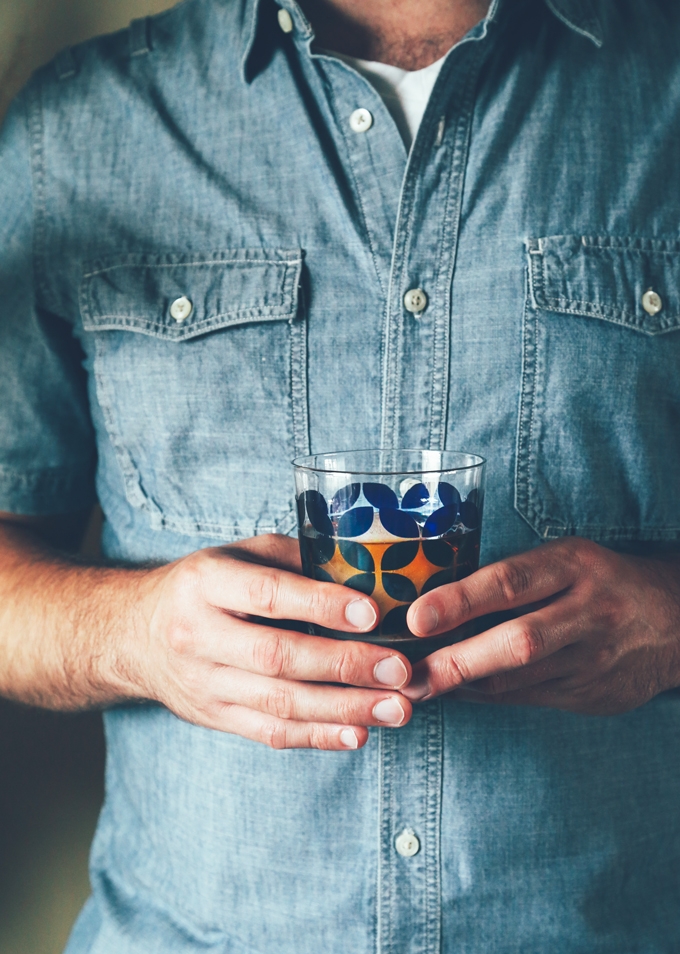 This post may contain affiliate links.
If you've been reading Kitchen Konfidence for a little while, I'm sure you've noticed that I love a good drink.  Sometimes I like to go all out, and make cocktails like: Summer Crush, El Comediante, or Strawberry Letter 22.  They're a bit more involved to prepare, but they taste damn good once everything comes together.  Usually however, you can find me drinking an almost-classic Old Fashioned Cocktail.  It's my go-to.  My standard.  My after-work drink.  It's a cocktail I know I can always prepare with ingredients from my pantry/liquor cabinet.  And today, I'm going to share with you my Old Fashioned Cocktail recipe.
But first, a little back story.  Several months ago, I tweeted this photo of Black Walnut Bitters that sparked up a conversation with some of my fellow booze-loving, foodie friends (boozie friends?).  In particular, Vijay from Noshon.It and Brian from A Thought For Food.  We started chatting about our favorite go-to libations, and shortly after, the What I Drink mini-series was born.  So today, the three of us are sharing some of our favorite cocktail recipes along with short interviews.  Continue reading for my recipe plus links to Vijay's and Brian's!
Please describe your cocktail of choice.
A classic Old Fashioned is made with sugar, water, Angostura bitters, and bourbon or rye whiskey.  A sugar cube or white, granulated sugar is mashed up with a few drops of water and several dashes of Angostura bitters until dissolved.  Ice is then added along with a couple ounces of bourbon or rye.  Finally, the drink is vigorously stirred until well-chilled and the spirit is slightly diluted.  Optional garnishes include an orange wedge or peel, lemon peel or cherry.  It's said that the Old Fashioned originated in the 1880's at the Pendennis Club in Louisville, Kentucky.
My go-to version of this Old Fashioned Cocktail is very similar to the classic version; however, instead of regular sugar, I use homemade Vanilla Sugar.  This simple substitute adds a pleasant depth of flavor.  I also like use rye whiskey (particularly Bulleit Rye) rich with notes of pepper and spice.  Finally, I forgo the addition of a garnish.  I love a good garnish, but here, I want the rye to be the main attraction.
What flavor profile best fits your cocktail?
This Old Fashioned is both smokey and sweet.  The first few sips pack a sharp, whiskey bite.  As the ice melts in the drink, the flavor of the rye mellows out, allowing sweeter notes to come through.
Why is this drink your favorite?
I love both the simplicity of this cocktail, and the variations in flavor.  I almost always have these ingredients sitting in my pantry.  And when that first sip of rye hits your lips.  Mmm, mmm.
Do you enjoy variations, or do you just stick to the original recipe?
I usually stick with the original recipe; however, when I'm feeling ambitious, I'll mix things up.  In the past, I've switched up the spirits, bitters and added garnishes.  I was obsessed with Strawberry Old Fashioneds a few years ago (made with Strawberry Infused Bourbon).  Recently, I stirred up this super tasty Brown Butter Old Fashioned.
When making cocktails, what's the best advice you've ever received (or read)?
A mixologist friend once told me that the key to a good cocktail is balance.  You don't want the drink to be overly sweet or overly bitter.
If you had a chance to enjoy this cocktail with one of cast members of Sex in the City, who would it be and why?
I'd have to say Carrie, because she'd really appreciate the vintage vibe of this Old Fashioned Cocktail.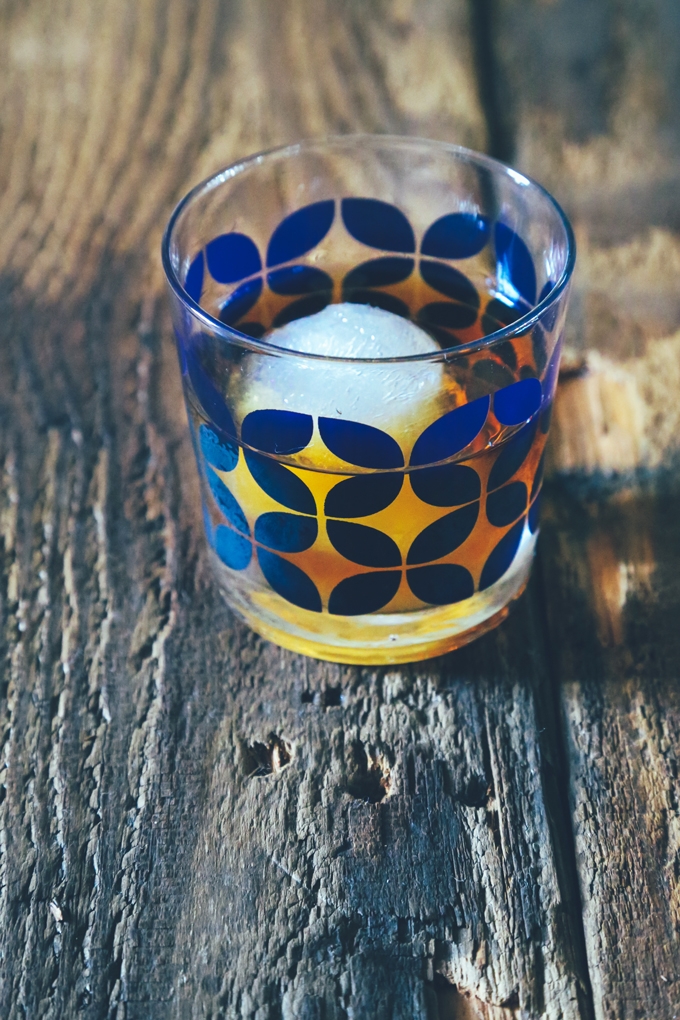 Old Fashioned Cocktail Recipe
Instructions
Add vanilla sugar, water and bitters to a short tumbler. Using a spoon or muddler, mash the sugar into the liquid until it dissolves (most of it). Add the rye, and stir until the sugar is completely dissolved. Add ice to the glass, and stir until the drink is well-chilled.
Tried this recipe?
Tag @brandiego on Instagram so I can check it out!
So what's your go-to drink of choice?  Share your thoughts, then check out these taaaaaaasty beverages from Brian and Vijay.
Here's Brian's Blackberry Gin and Tonic.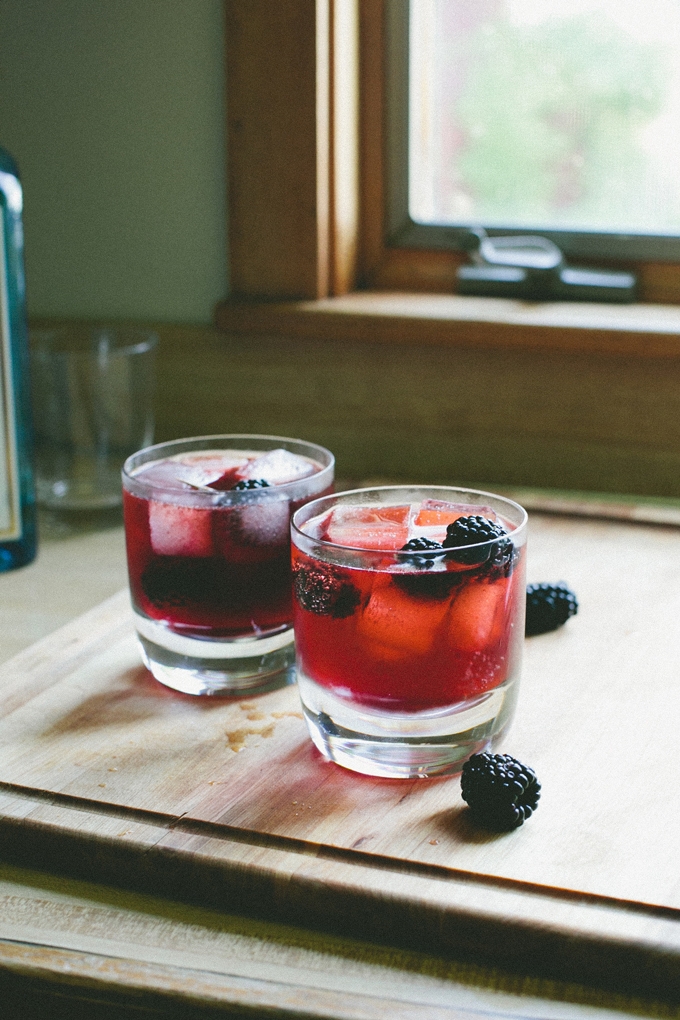 And here's Vijay's 1974 Cocktail.
6