I've mentioned in the past that I'm definitely a sides man, and this year is no different.  I'm sharing a killer sweet potato side dish today with a curious crunchy topping.
This post may contain affiliate links.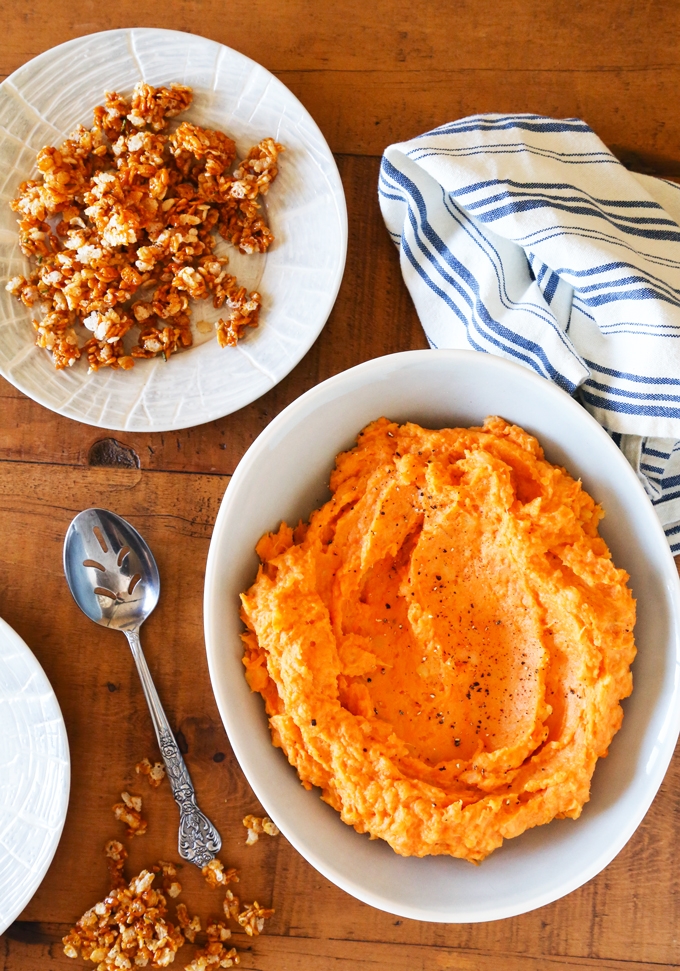 This recipe starts with a mix of sweet potatoes and yams in the oven, covered in butter, and flecked with glistening bits of kosher salt and black pepper.  After an hour roast, the skins will develop patches of golden caramelization, and the flesh inside becomes tender and melting.  With skins removed, the sweet potatoes and yams get whipped together with butter, cream, cayenne pepper and orange zest.  The finished flavor is sweet and bright with just a hint of after-burn.  You can enjoy these mashed potatoes as is or take them over the top with this Rice Krispie Topping.
I usually have Rice Krispies in my pantry for making frequent batches of these.  Here, several cups of this crunchy cereal are drizzled with a quick caramel flavored with salt and cayenne pepper.  The topping-to-be is spread out on a baking sheet, sprinkled with fresh chopped rosemary, and cooled until brittle.  Break the Rice Krispies into various sized bits, and serve beside the Mashed Sweet Potatoes mentioned above.  The crunch of the topping is the perfect counter to the rich, creaminess of the potatoes.  And the rosemary and cayenne provide pops of flavor that liven up each bite.  PS. I would highly recommend making a double batch of this topping, because it's down right snackable.  Continue reading for the recipe plus five other Thanksgiving side dishes!
Thanksgiving Pro Tip:  Make mashed potatoes (sweet or regular) up to 3 hours in advance and keep warm in a slow cooker.  Set the slow cooker to low, pour in a thin layer of heavy cream, and then scoop in the mashed potatoes.  Stir the potatoes gently every hour to ensure even heating.  The Rice Krispie Topping can be made up to 4 days in advance, and stored covered at room temperature.
Mashed Sweet Potatoes with Rice Krispie Topping
Adapted from Food & Wine November 2014.
Ingredients
5

pounds

sweet potatoes and yams, skins on and scrubbed

8 1/2

tablespoons

butter, divided (2 for roasting, 6 for mashing, 1/2 for the topping)

3

cups

Rice Krispies

1/4

teaspoon

baking soda

1/4

teaspoon

kosher salt

1/8

teaspoon

cayenne pepper, plus more for the potatoes

1/2

cup

plus 2 tablespoons sugar

1

teaspoon

chopped fresh rosemary

1/4

cup

heavy cream

1/2

teaspoon

grated orange zest

Freshly ground black pepper
Instructions
Preheat an oven to 400°F. Place sweet potatoes and yams on a foil-lined baking sheet. Melt 2 tablespoons of butter in the microwave, and drizzle over the potatoes and yams. Sprinkle with kosher salt and freshly ground black pepper, rolling the spuds around until evenly coated. Roast until tender (about 1 hour). Let cool a bit.

While the potatoes and yams are cooking, make the topping. Lightly spray 1 large baking sheet, 2 large spoons and 1 large mixing bowl with non-stick spray. Add the Rice Krispies to the large bowl, and set aside. Add baking soda, kosher salt and cayenne to a small bowl, and set aside.

In a medium saucepan set over medium-high heat, combine sugar, 1/2 tablespoon butter and 1/4 cup water. Clamp on a lid, bring to a boil, and cook for 7 minutes (the lid keeps sugar crystals from forming). Remove the lid, and continue to cook for 2 - 3 minutes until a golden caramel forms. Don't stir the mixture while it's cooking. Instead, occasionally gently swirl the pan to ensure even cooking. Take the mixture from the heat, and stir in the baking soda-salt-cayenne mixture. Immediately drizzle the caramel over the Rice Krispies, using the 2 prepared spoons to toss*. Transfer the topping to the prepared baking sheet, spreading it out in an even layer. Sprinkle with chopped rosemary, and let cool completely before breaking into smaller pieces.

Take the skins off the sweet potatoes and yams, and discard. Transfer the flesh to a stand mixer fitted with the paddle attachment (you can also hand mash or use a hand mixer here). Warm cream and 6 tablespoons butter in the microwave in a small bowl until the butter is melted. Add butter and cream to the sweet potatoes along with orange zest and a big pinch of cayenne pepper. Beat the potatoes and yams on low speed until well-combined. Season to taste with kosher salt and freshly ground black pepper.

To serve, transfer mashed potatoes to a large bowl. Place topping in a smaller bowl, and set beside the potatoes. Let guests mix the two individually.
Notes
* Once you take the caramel off the heat, it will harden up fast, so be sure to work quickly (and carefully!) through these steps. The good news is that the topping ingredients are very inexpensive, so if you mess up, throw out the batch and try again!
Tried this recipe?
Tag @brandiego on Instagram so I can check it out!
Here are 5 other Thanksgiving side dish ideas: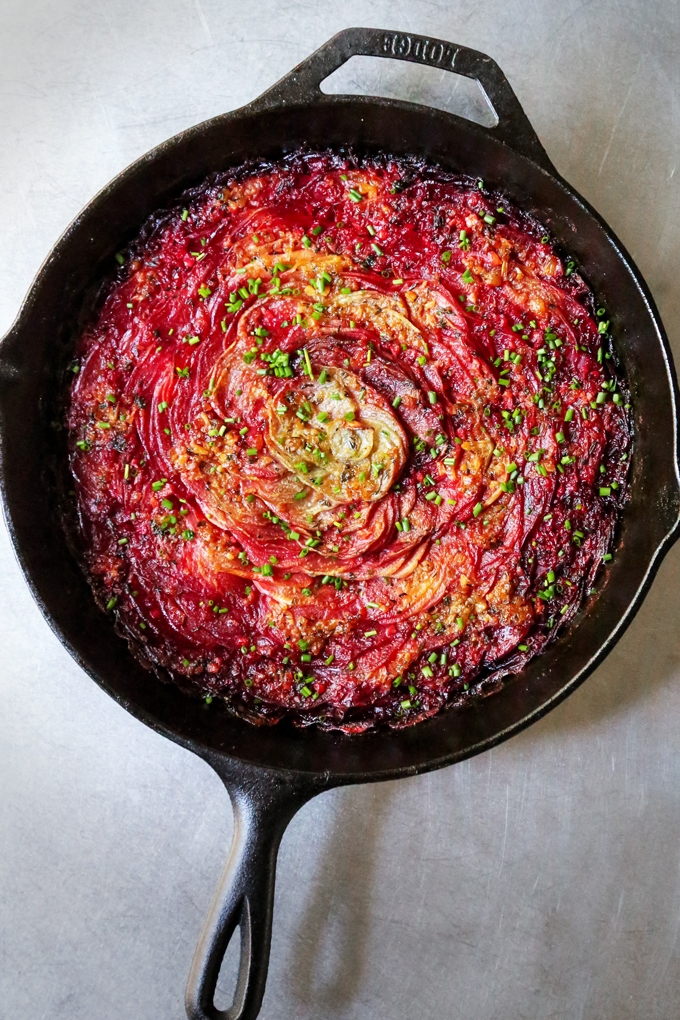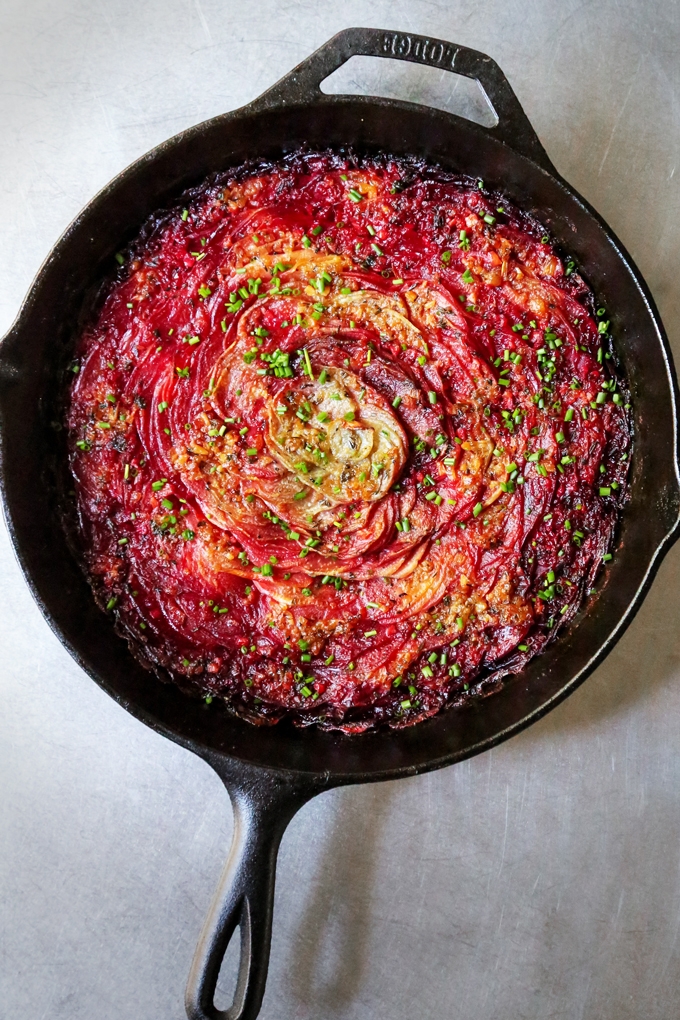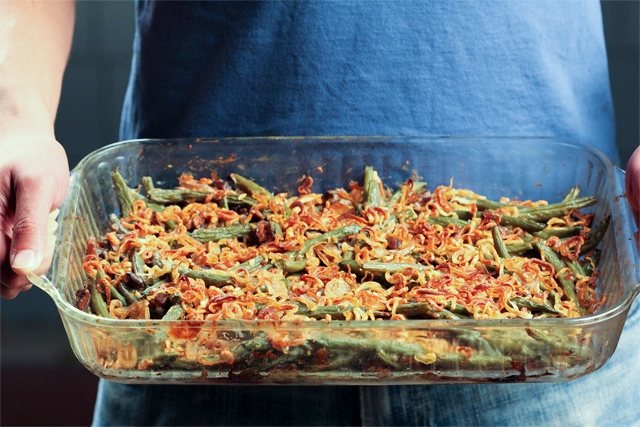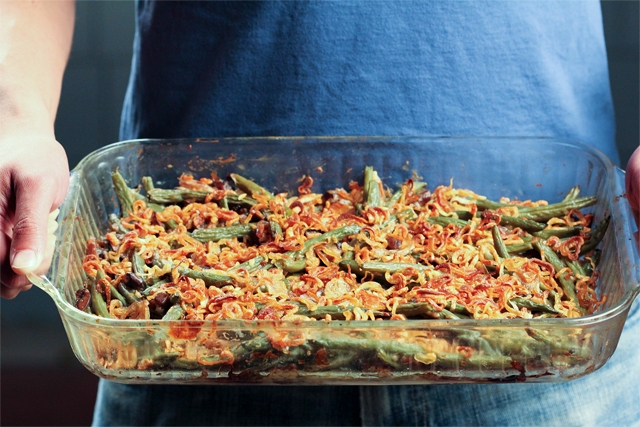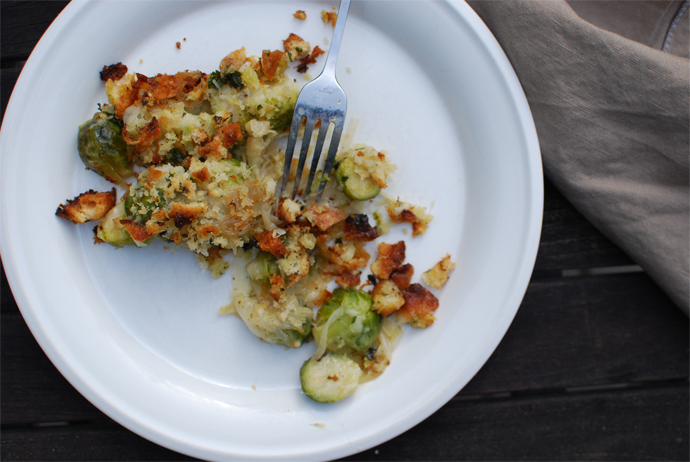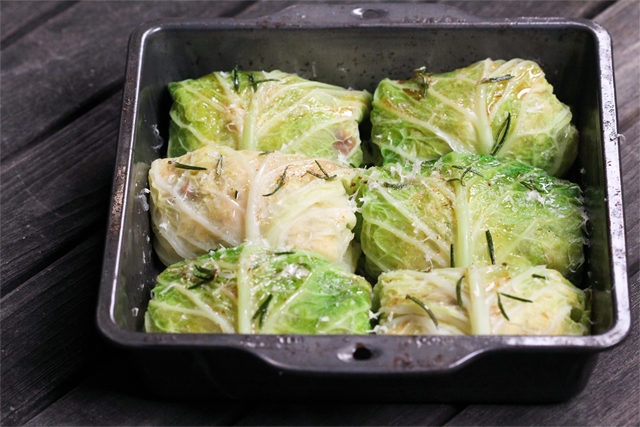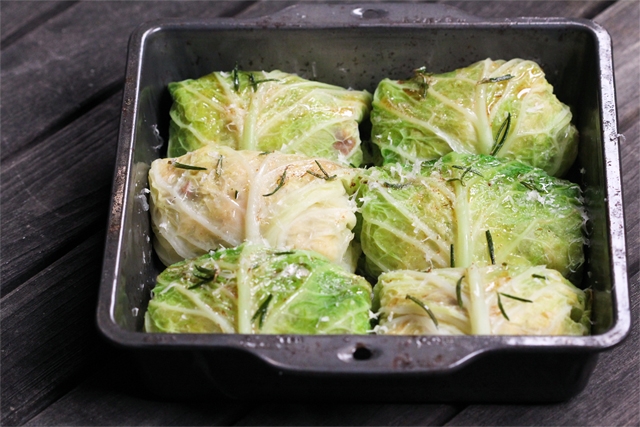 What are some of your favorite Thanksgiving side dishes??
6