I hate to admit this, but I recently spent $200 on a new waffle iron.
This post may contain affiliate links.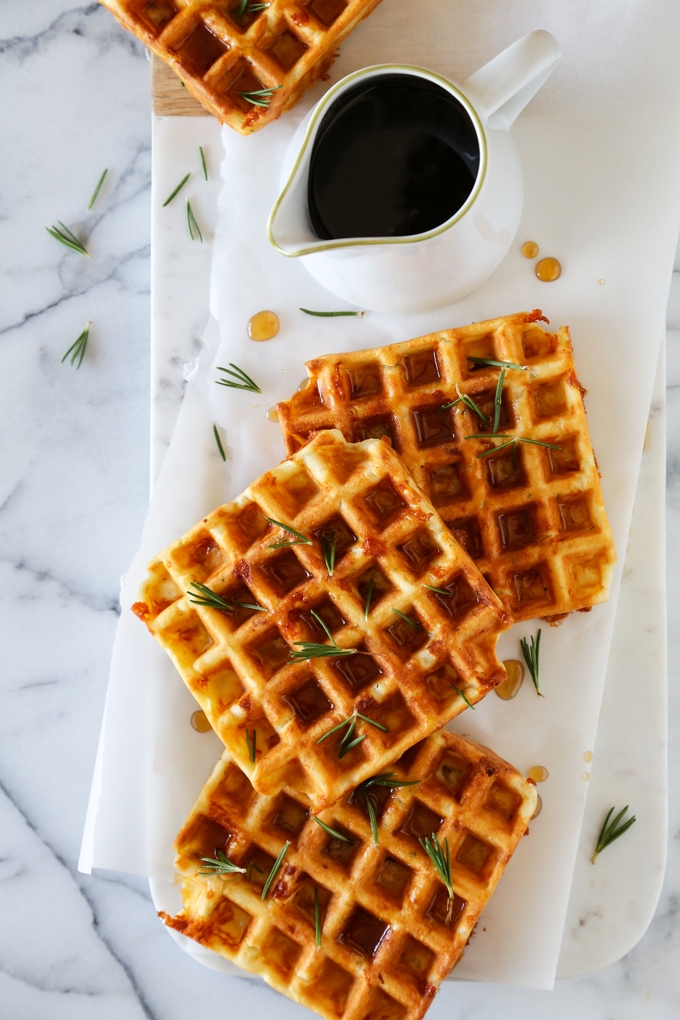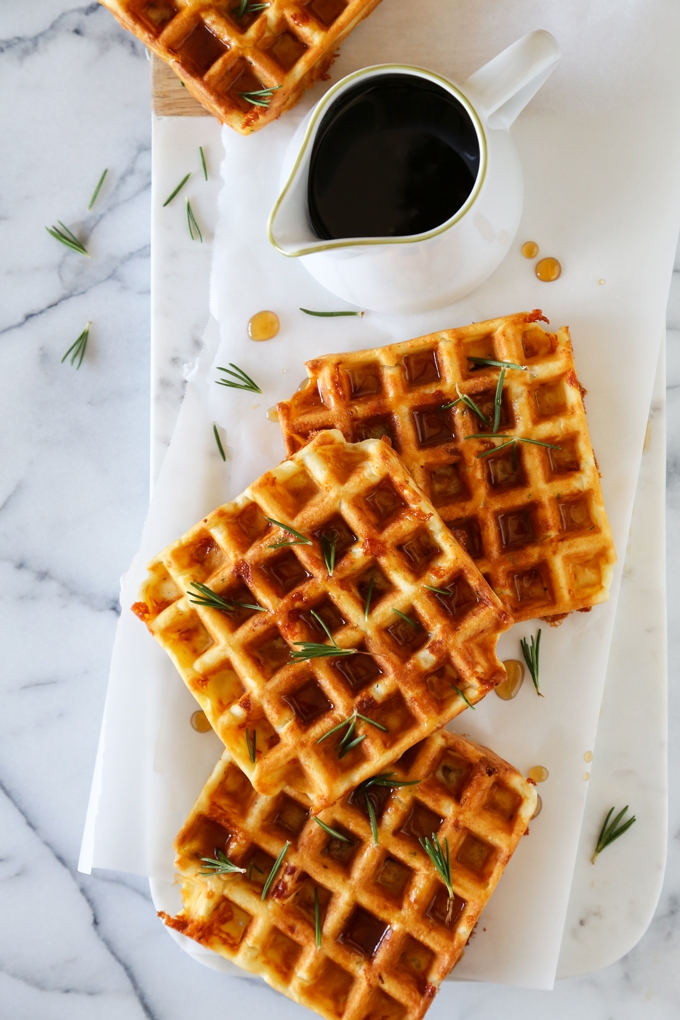 Crazy, I know. But I love waffles. And so does Jorge. So I feel like it's more of an investment piece for the kitchen ;).
Since purchasing this beast of a machine, I've been cooking up waffles almost every weekend. Buttermilk waffles topped with fresh fruit and nuts. Pumpkin waffles drizzled with ginger syrup. Spiced vanilla waffles dotted with leftover cranberry sauce. And these Savory Waffles with Rosemary, Ham and Dubliner Cheese.
Studded with rosy chunks of Black Forest ham, these buttermilk waffles are laced with woodsy rosemary and caramelized bits of Irish cheese. Similar to mature cheddar, Kerrygold Dubliner has a complex flavor with both sweet, nutty tones and a sharp bite like Parmesan. The marriage of these flavors just works.
Serve these savory waffles with warm maple syrup, a sunny-side up egg or fried chicken. Eventually, I'd love to use them as the bread component in a BLT.  Cook up a batch of these cheesy waffles for a special Holiday breakfast or serve for dinner with some more savory accompaniments.  You could even cut them into smaller squares and serve as an appetizer.  Fried chicken and waffle bites, oh damn!!  Continue reading for the recipe.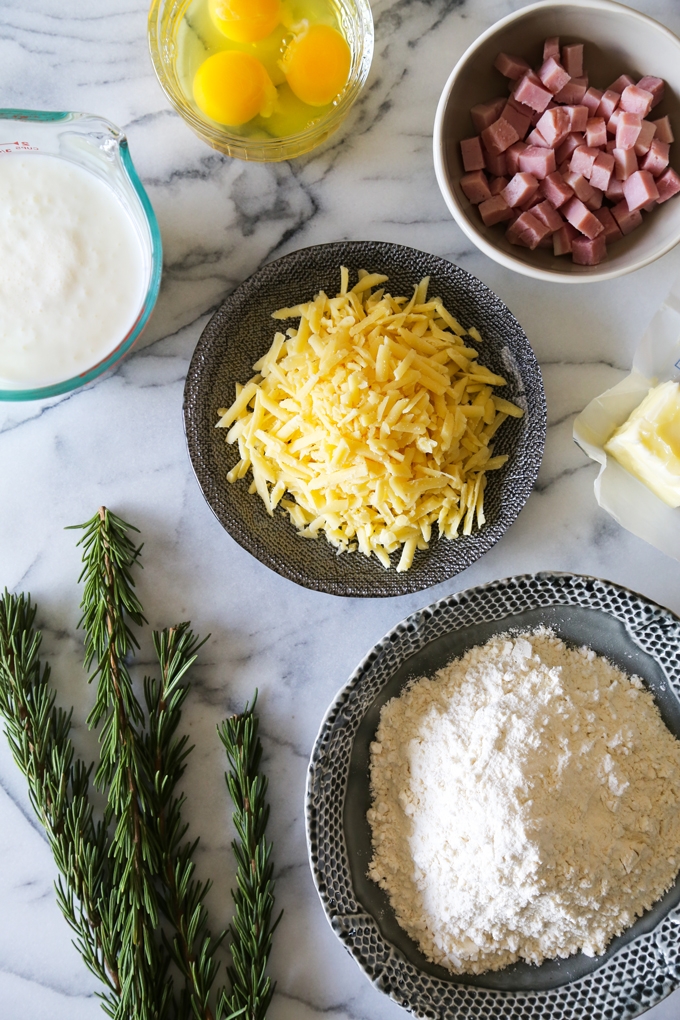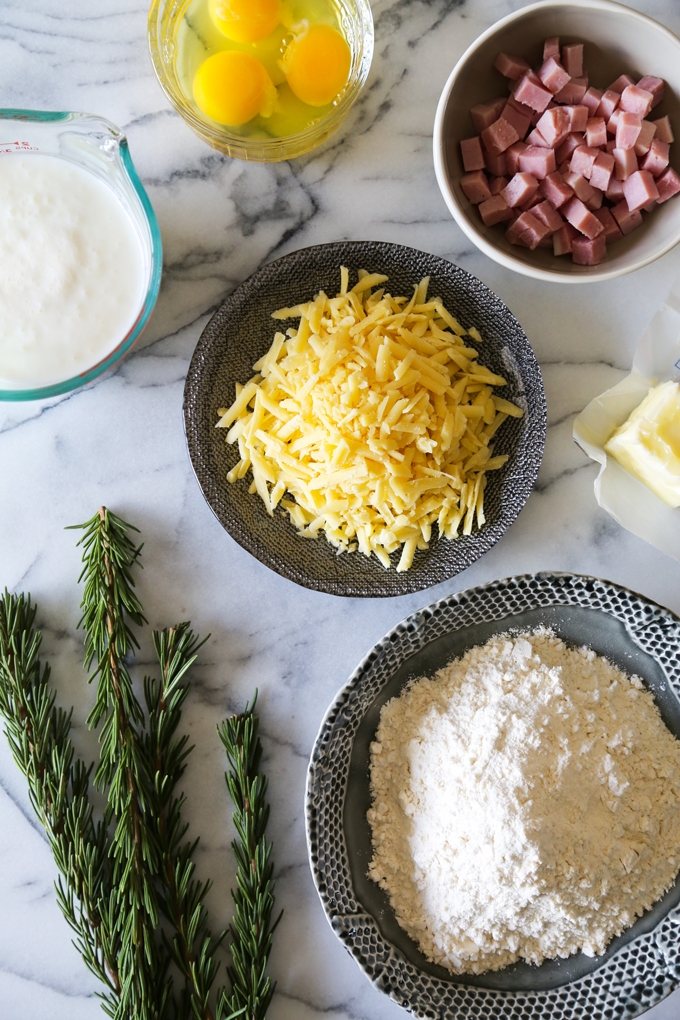 Does one need a $200 waffle iron to make these loaded savory waffles?  Not really.  You can make these waffles in any old waffle iron, square or round.  I do love my $200 waffle iron though 😉
There are two factors that make these waffles so tender and delicious:
High quality, complex cheese.  Avoid mild or low quality cheese. Kerrygold Dubliner has a robust flavor that seems to amplify when caramelized.  The crispy bits around the edges are SO tasty.  If you can't find Dubliner, try a mixture of sharp cheddar and Parmesan cheese.
Let the batter rest.  Set the prepared batter aside for 30 minutes to let the gluten relax.  The resulting waffles will have a more tender, light texture. (thanks for the tip Linda!)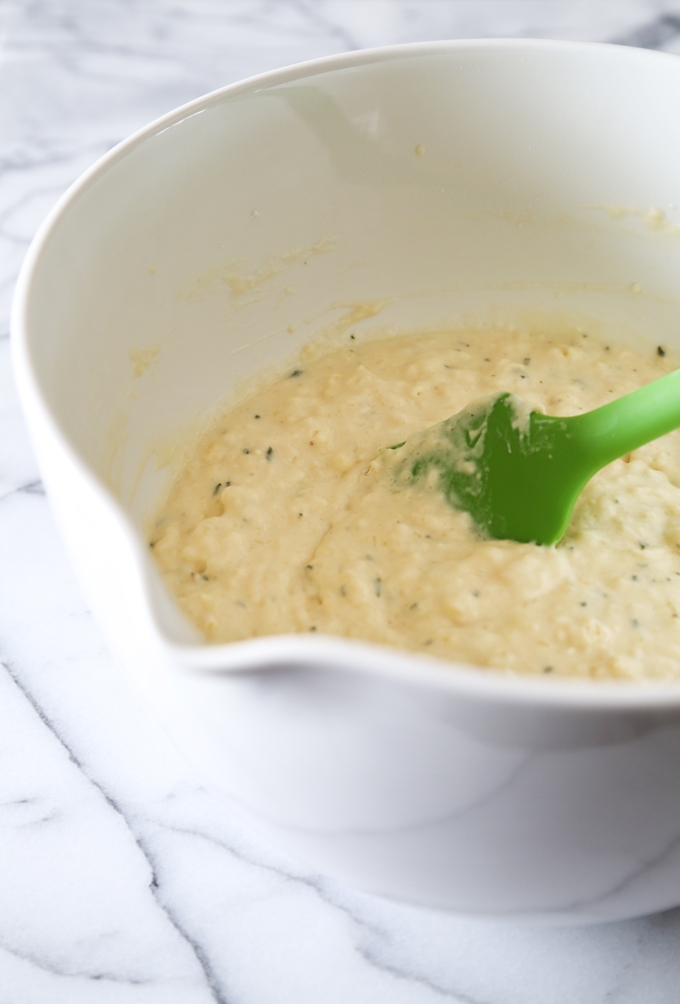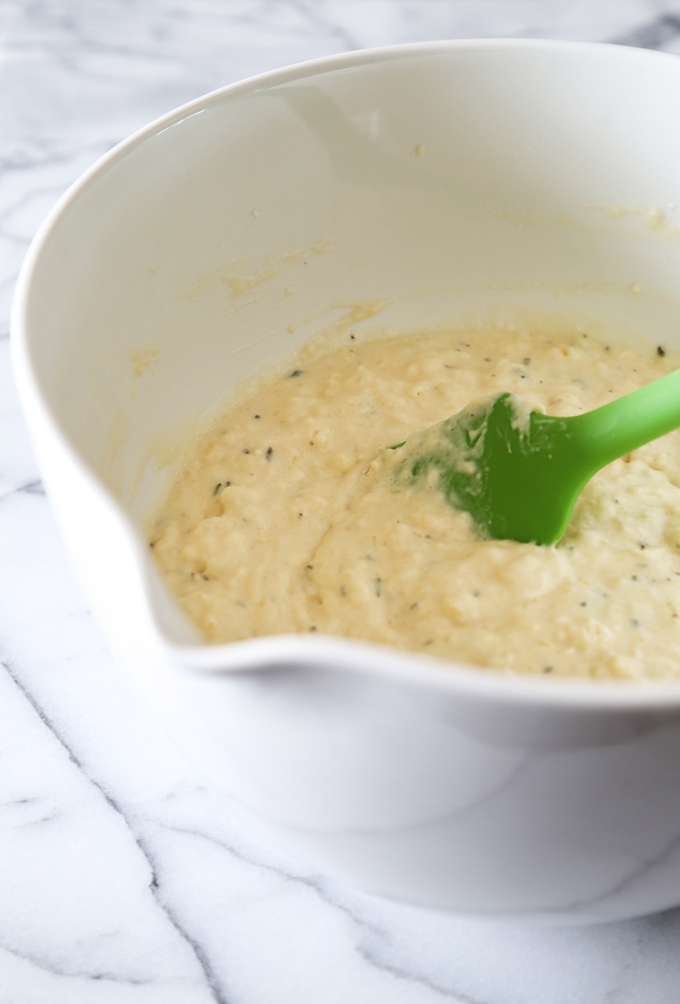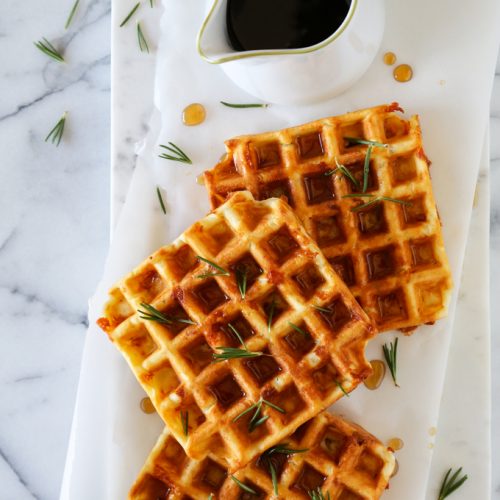 Savory Waffles with Rosemary, Ham and Dubliner Cheese
Ingredients
2

cups

all purpose flour

2

teaspoons

baking powder

1 1/2

teaspoons

fine grain sea salt

1 3/4

cups

buttermilk (be sure to shake up the carton before pouring and measuring)

4

tablespoons

butter, melted and cooled, plus extra for brushing

2

eggs

1

egg yolk

1

cup

(3.5 ounces) coarsely grated Kerrygold Dubliner cheese

1

tablespoon

finely chopped fresh rosemary

1/4

pound

(4 ounces) black forest ham, diced*

Maple syrup, for serving
Instructions
Add flour, baking powder and sea salt to a large bowl, whisking to combine and aerate. In a medium bowl, combine buttermilk, butter, eggs, and egg yolk, mixing until just combined. Pour the wet ingredients into the bowl with the dry ingredients, and stir until just combined. Don't overmix here. It's ok to have lumps, but make sure any large patches of flour are mixed in. Stir in Dubliner cheese and rosemary, then let the batter sit at room temperature for 30 minutes.

Preheat a waffle iron according to the manufacturer's instructions. Brush the top and bottom plates lightly with melted butter to keep the waffles from sticking. Scoop 1/2 cup of batter in each well**, and using a spatula, spread the batter out to the corners. Sprinkle a heaping tablespoon of diced ham over each well, close the waffle iron, and cook until golden brown.

Enjoy immediately with maple syrup. If making waffles for a crowd, prepare in batches and keep waffles warm in a 250°F oven until ready to serve.
Notes
* Instead of purchasing pre-sliced black forest ham, go to the deli counter, and ask for a 1/4-inch to 1/2-inch ham steak. A thicker steak is easier to dice, and the resulting ham chunks have a better texture inside the waffles.
**Waffle irons can vary greatly. The one I used here makes 4 square waffles. Adjust the batter and ham measurements accordingly.
Tried this recipe?
Tag @brandiego on Instagram so I can check it out!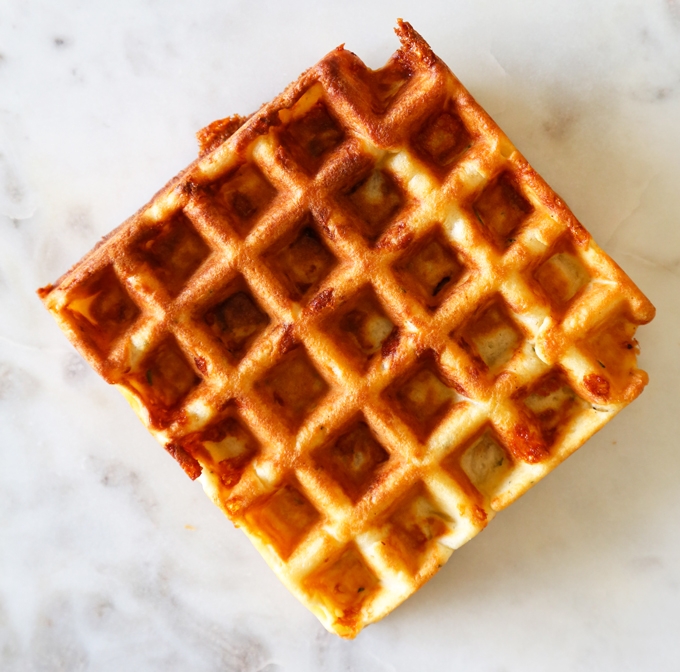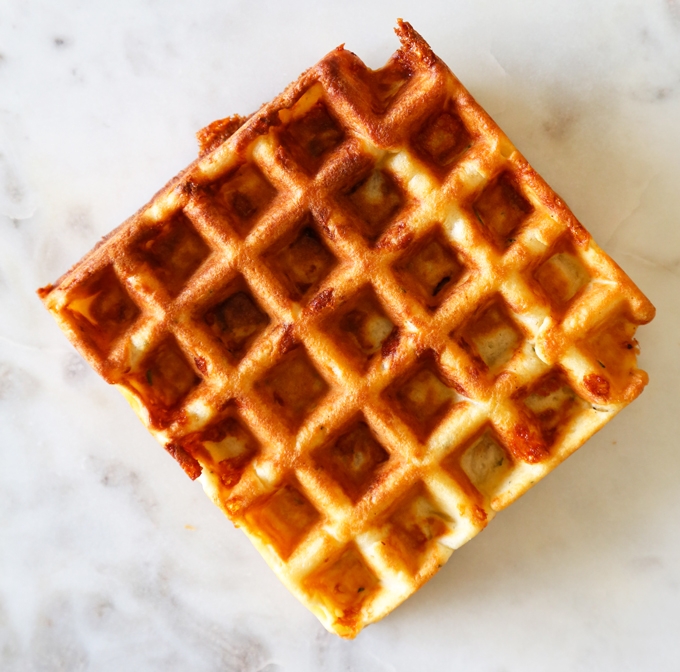 I partnered with Kerrygold on this article.  They provided me a selection of their delicious cheeses to sample. #KGgrassfed.
19