This post may contain affiliate links.
Several months ago, ABC invited me to take a behind-the-scenes tour of a taping of The Taste.  I enjoy the show, and it was an opportunity to potentially meet Nigella Lawson, Anthony Bourdain, Marcus Samuelsson and Ludo Lefebvre, so I was like, "Yes, please!"  Continue reading for photos from the experience plus a story about how I 100% geeked out when I first laid eyes on Nigella.
We started with a behind-the-scenes tour where we got to explore each mentor's individualized space.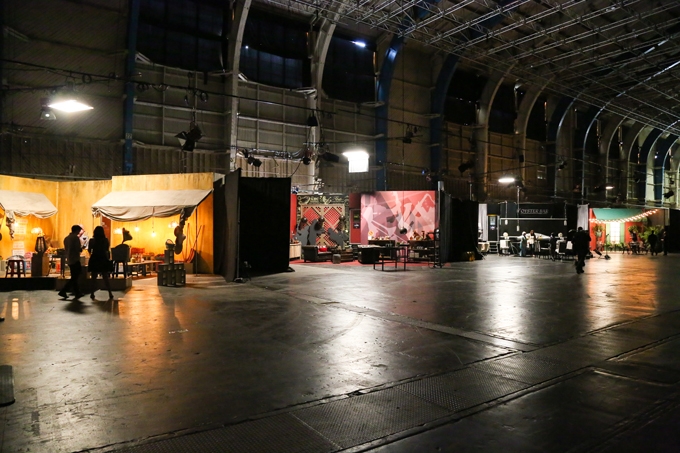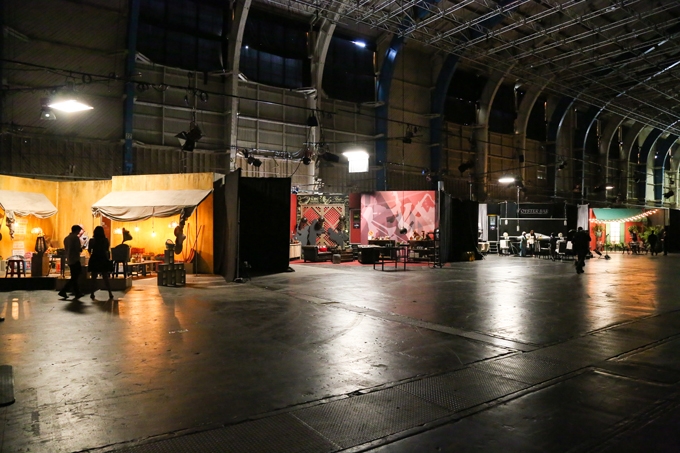 Ludo Lefebvre had the area in front of his trailer decorated like a French bistro.
Nigella's space was a luxurious oyster bar.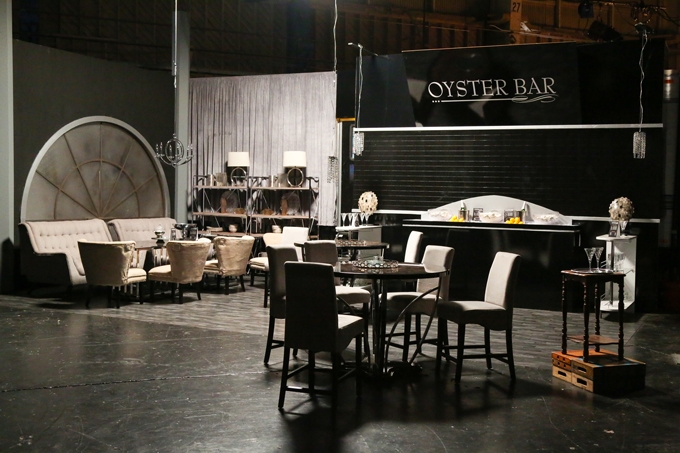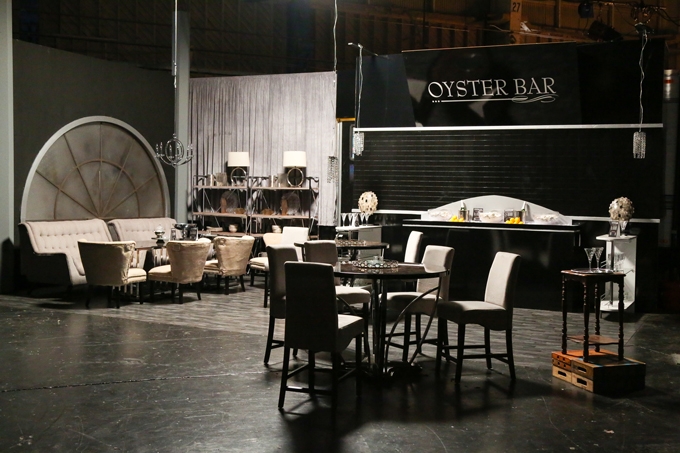 The space in front of Marcus Samuelsson's trailer was a vibrant jazz lounge.
And finally, Anthony Bourdain (who everyone was calling Tony) had a night market.
After touring the mentor spaces, we got to check out the set of The Taste!  On the way there, I spotted Nigella surrounded by a gaggle of studio folk.  I'll have to admit, I couldn't stop smiling or staring.  I've been watching Nigella on the Food Network and Cooking Channel for many, many years now, and I just love her.  I've successfully cooked many of Nigella's recipes, but for me, I mostly love Nigella for the way she talks about food.  The way she describes ingredients, cooking processes and the final dishes.  Chicken skin isn't just golden brown.  It's burnished bronze.  A lemon isn't just bright and citrusy.  It's summer sunshine.  She infuses excitement and sensuality into each recipe that she presents.  Nigella is a continued inspiration for me, and that's why I just couldn't stop smiling or staring 😉
Nigella must have noticed me 100% geeking out from afar, because in that moment, she flashed me a quick look and quick smile.  In that sultry way that Nigella does things.  As our group walked by, Jorge and I the last in the pack, Nigella turned to me and said, "Hello."  Deep tone.  British accent.  With a big goofy grin, I let out a "HIIIIIIIII," and gleefully continued on to the set.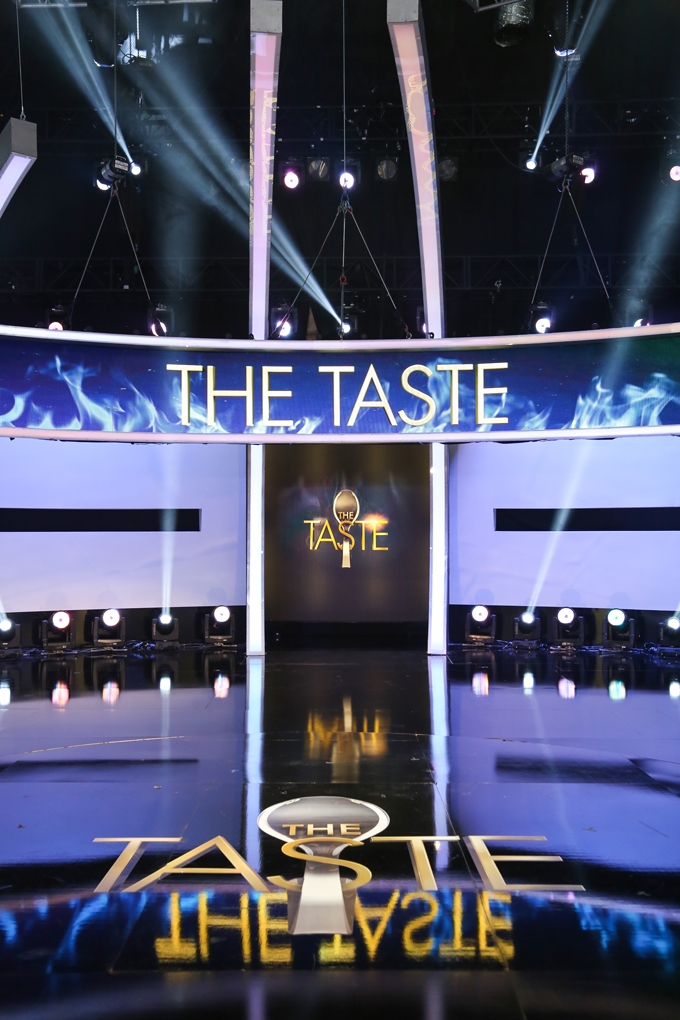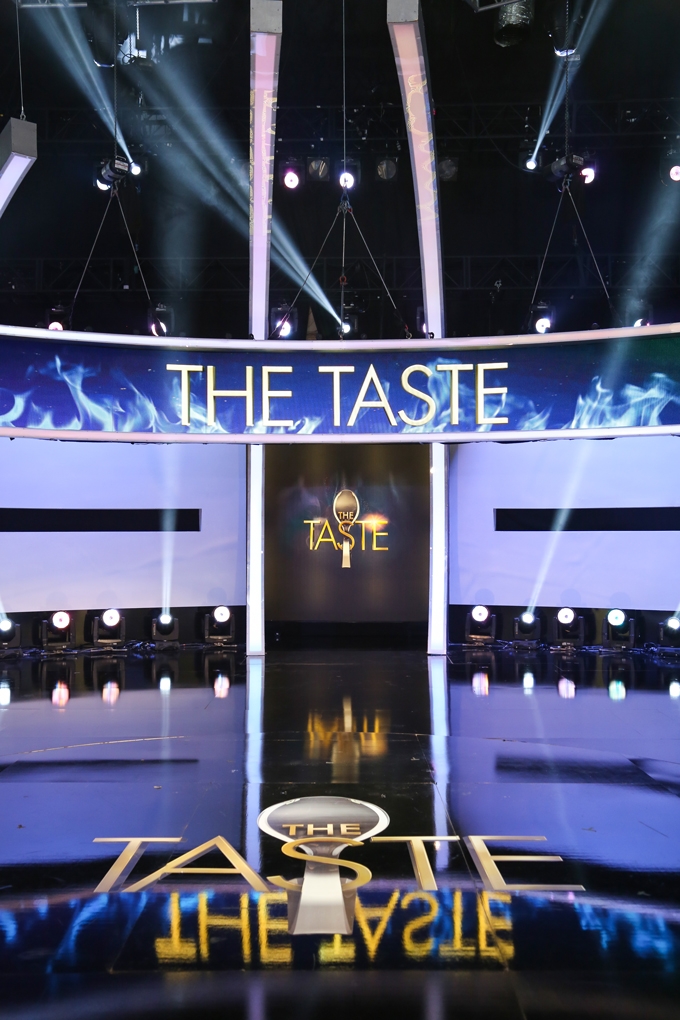 It's a vast space filled with many cooking areas for the contestants.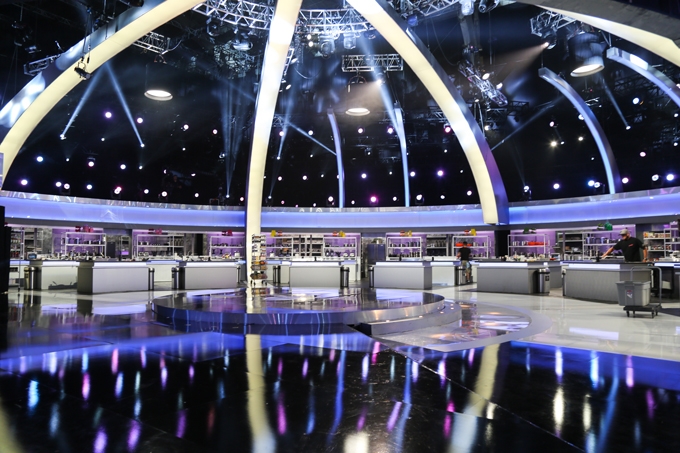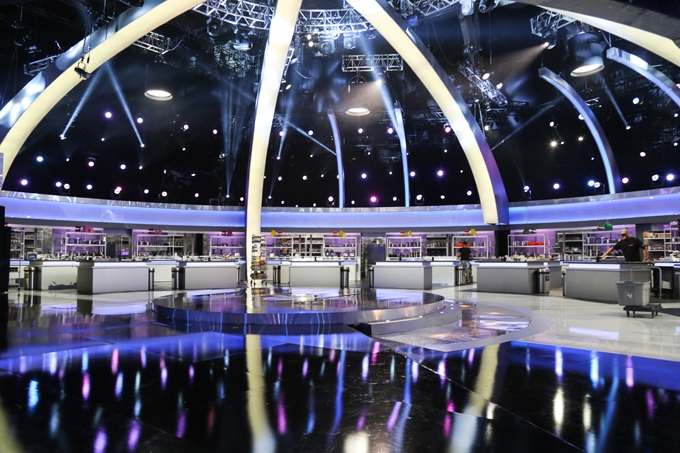 We arrived shortly after the remaining contestants prepared their dishes for judgment, so the area was alive with workers who were cleaning stations and getting everything back in order.  I took a moment to dive into the  competition:
Here, I'm caramelizing miso while poaching quail eggs.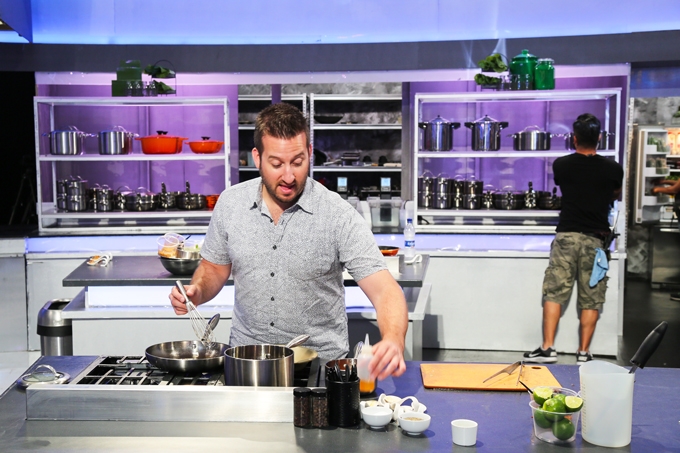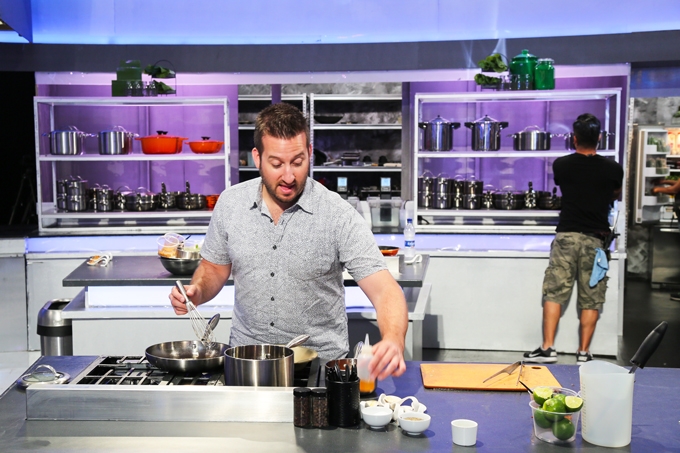 THE CHILE OIL!!  Almost forgot the secret ingredient.  All I can say is the competition was intense. (j/k btw)
After the set tour we got to meet the mentors!!  We spent a little time with Marcus Samuelsson and Tony Bourdain.  They were both very nice, and they asked us about our blogs and cooking styles. I was so excited to meet these two, but I was most excited to meet Nigella.
Sitting around a circular table in lush, upholstered chairs, our group got to spend a good amount of time Q&Aing with Nigella.  We briefly spoke about the show (she couldn't really give us too many details), and then I asked her what she's been cooking for herself while in LA.  Seemingly spellbound, I sat there smiling as she described a roast chicken with sweet potatoes. Then, braised radicchio topped with smoked sea salt.  Heady za'atar.  Grassy coriander.  Ruby pomegranate.  Nigella is just as enchanting in real life, and I could have sat there for many hours listening to her talk about food.  I'm so thankful that I got to meet her!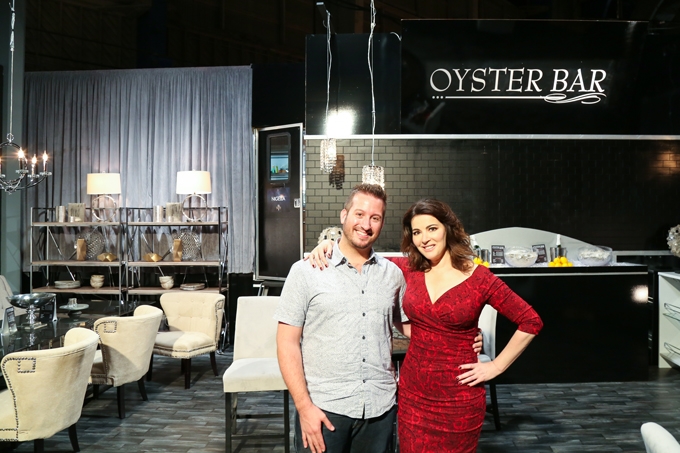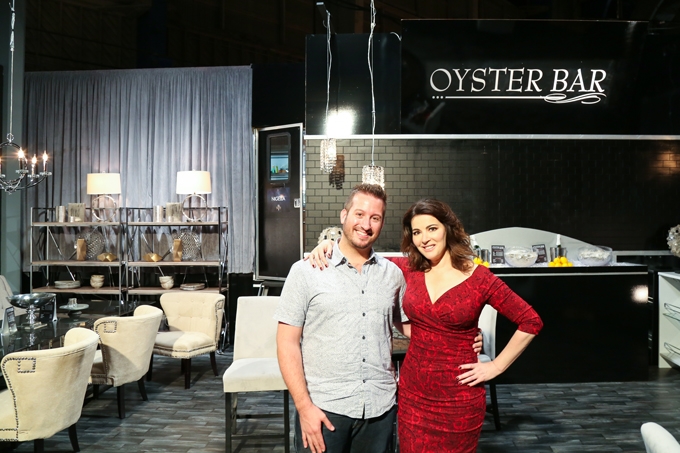 That's that!  Now I just need to meet Ina.
Be sure to check out ABC's The Taste!  The third season premieres TONIGHT (Dec 4) at 8/7c on ABC.
0