I'm keeping things real simple today.
This post may contain affiliate links.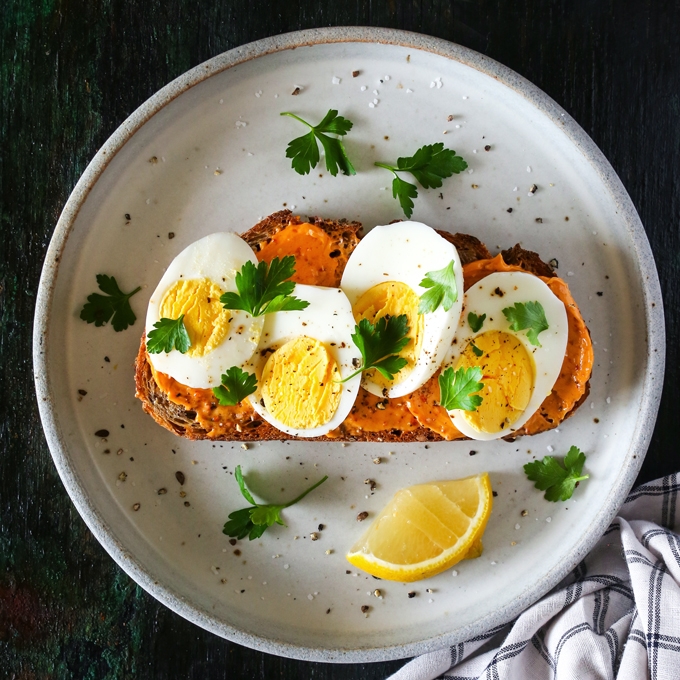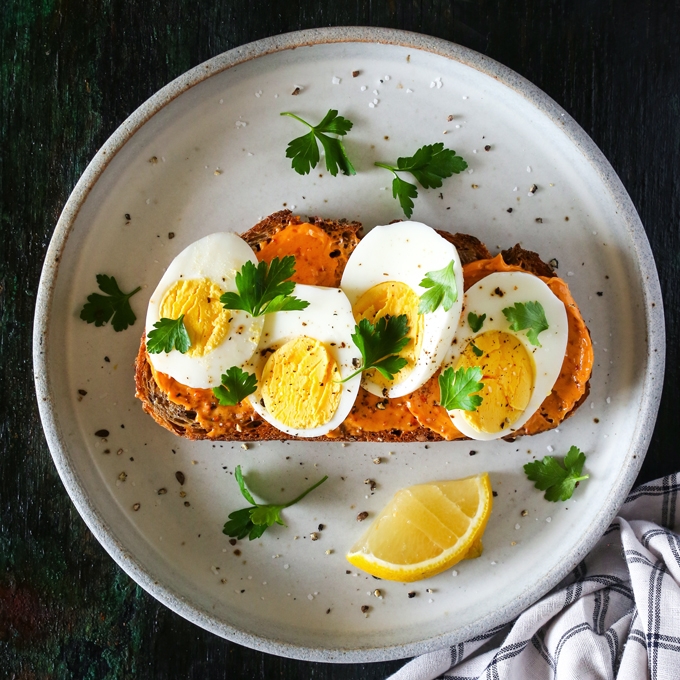 My love for healthy, flavor-packed toast isn't limited to just avocado variations.  No, my friends, I am equally enthusiastic about the beautiful open-faced sandwich above. Meet: Hard-Boiled Egg Toast.
Now I know the combination of eggs and toast isn't a novel one, but the addition of Harissa Butter takes these breakfast staples to the next level.  Let me explain.
Harissa Butter is a simple mixture of softened butter, Harissa (a North-African chile paste), lemon juice and salt.  This infused butter gets schmeared on a crusty slice of hot toast then topped with sliced hard-boiled egg, picked parsley leaves, salt and pepper.  The combination of flavors is incredibly satisfying.  I've been known to eat a slice or two for lunch or dinner, and sometimes I'll even throw a fresh salad into the mix.
Not familiar with Harissa?  Check out my recipe here.  I also have a tube of Harissa in my fridge as a backup.  Both are tasty options.  Continue reading for the recipe.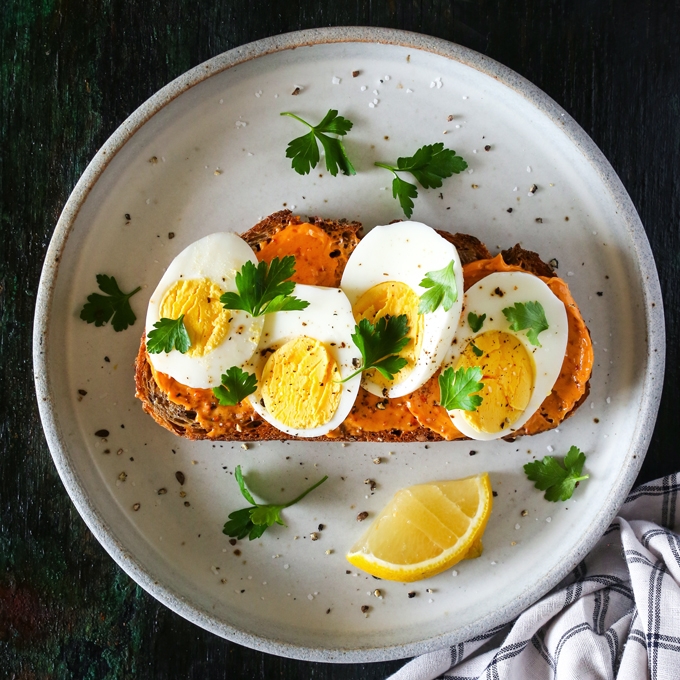 Hard-Boiled Egg Toast with Harissa Butter
Ingredients
2

tablespoons

softened, unsalted butter

1

teaspoon

Harissa, homemade or store-bought

Kosher salt

Freshly squeezed lemon juice

1

3/4-inch

thick slice of bread (multigrain used here)

Parsley leaves

Freshly ground black pepper
Instructions
Add butter and harissa to a small bowl, stirring to combine. Season to taste with kosher salt and a squeeze of lemon juice. This makes enough Harissa Butter for 2 slices of toast. Set aside.

Preheat an oven to 450°F. Toast bread in the oven until lightly golden (about 5 minutes). Spread half of the Harissa Butter on the toast, then top with sliced hard-boiled egg and several small parsley leaves. Season to taste with kosher salt, freshly ground black pepper and a squeeze of lemon juice. Store any unused Harissa Butter in the refrigerator for up to 2 weeks.
Tried this recipe?
Tag @brandiego on Instagram so I can check it out!
Here are some other recipes on Kitchen Konfidence that feature eggs and toast.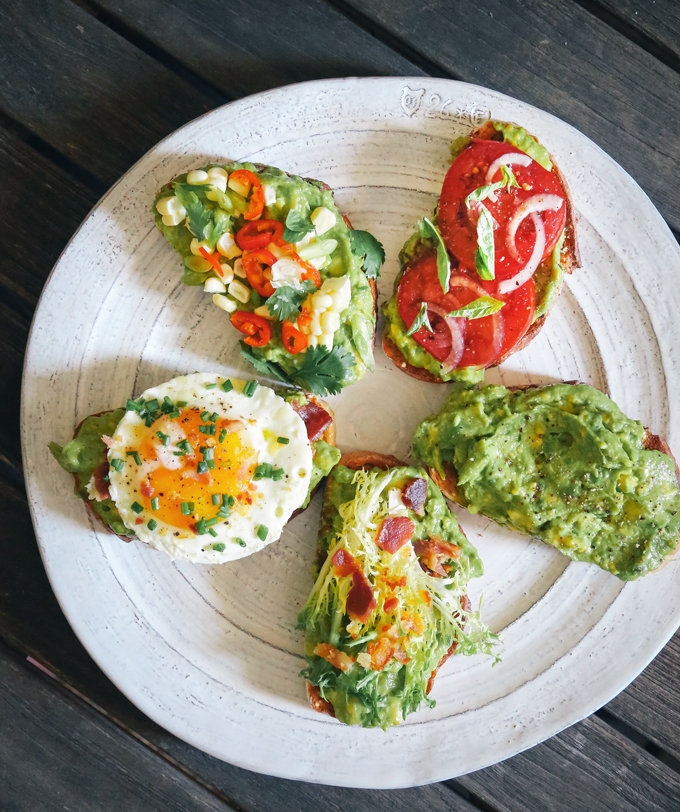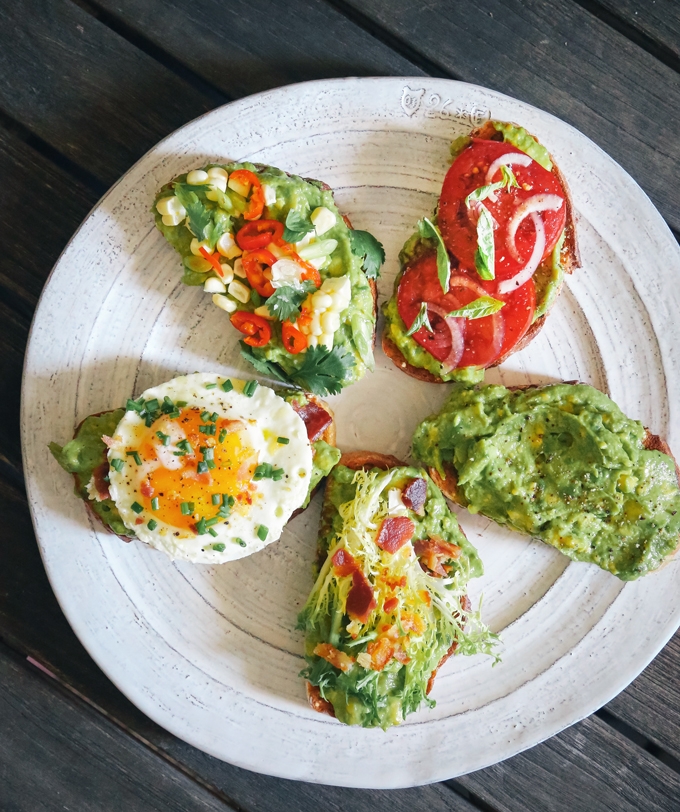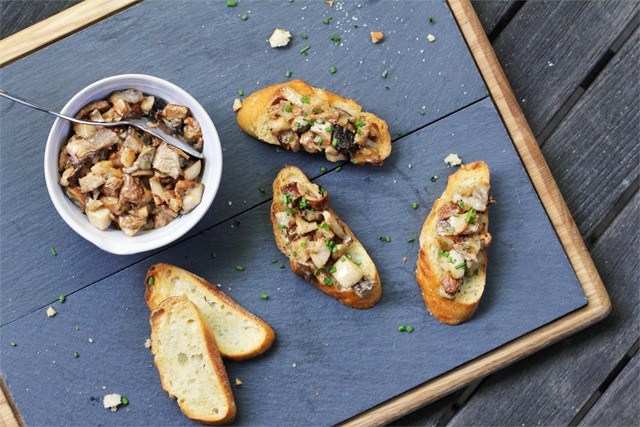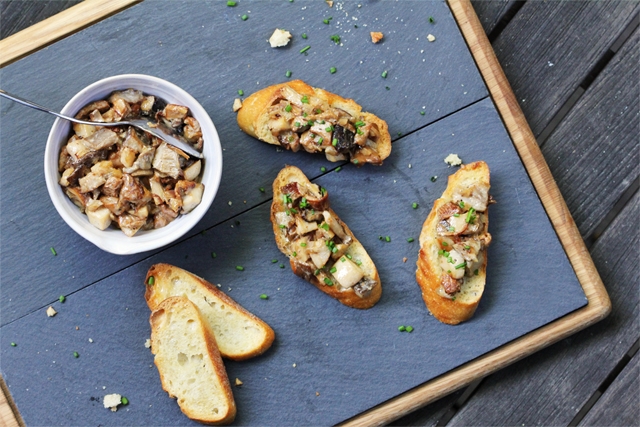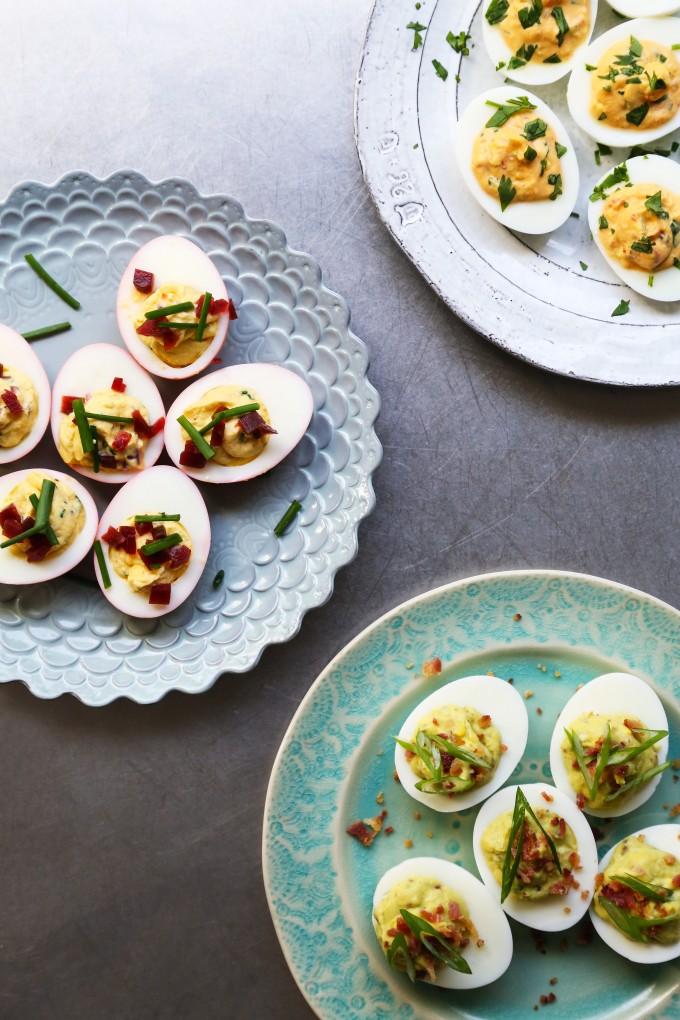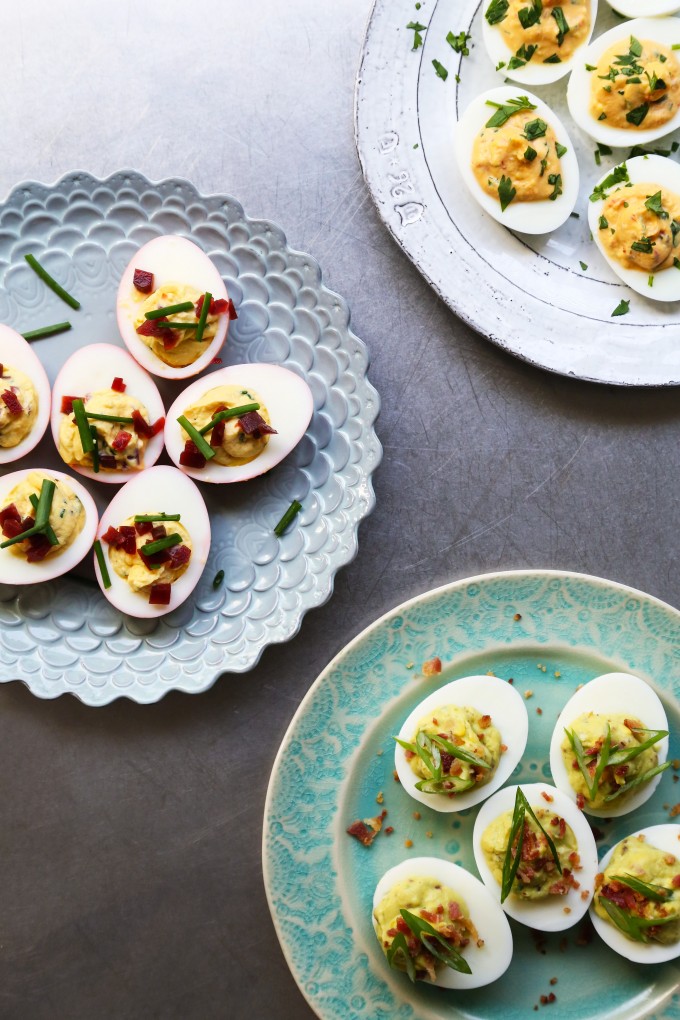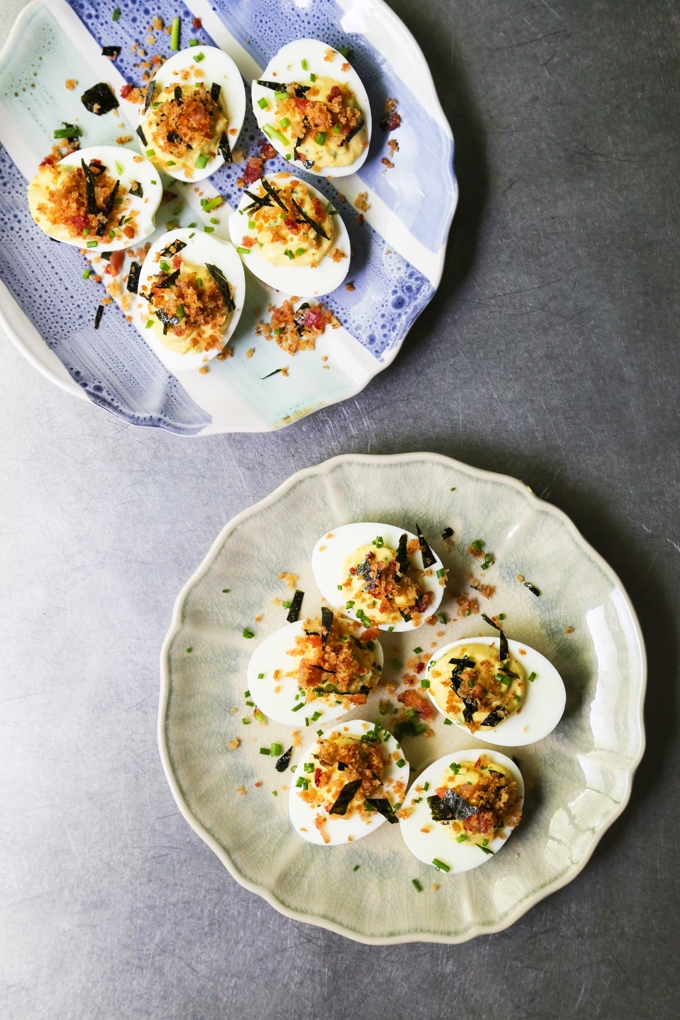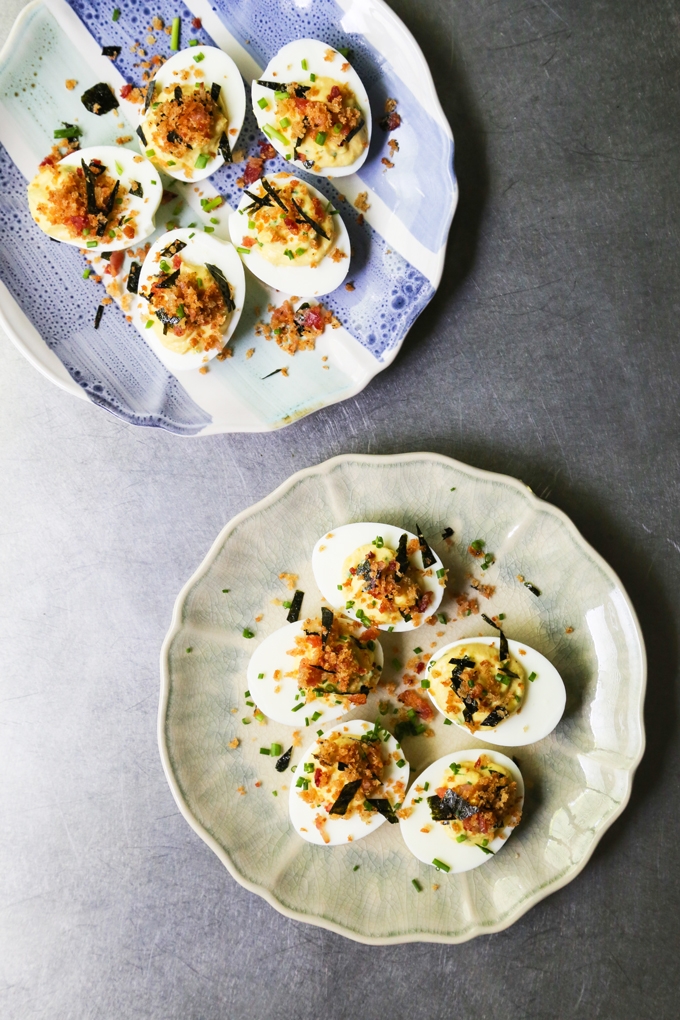 9