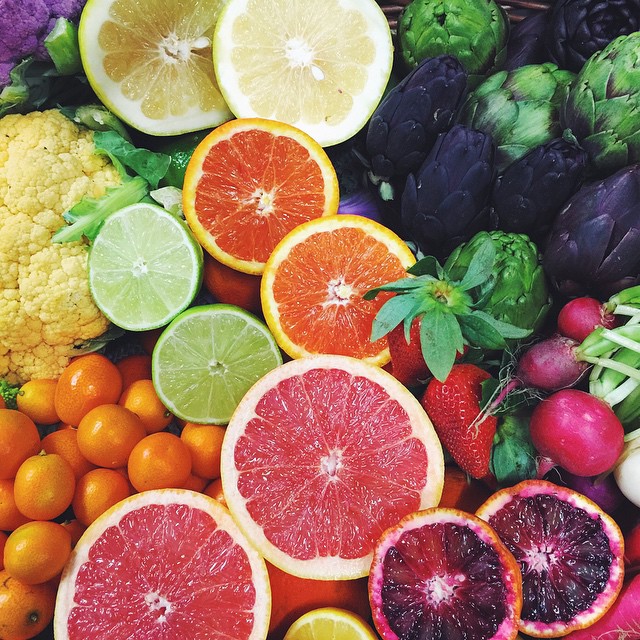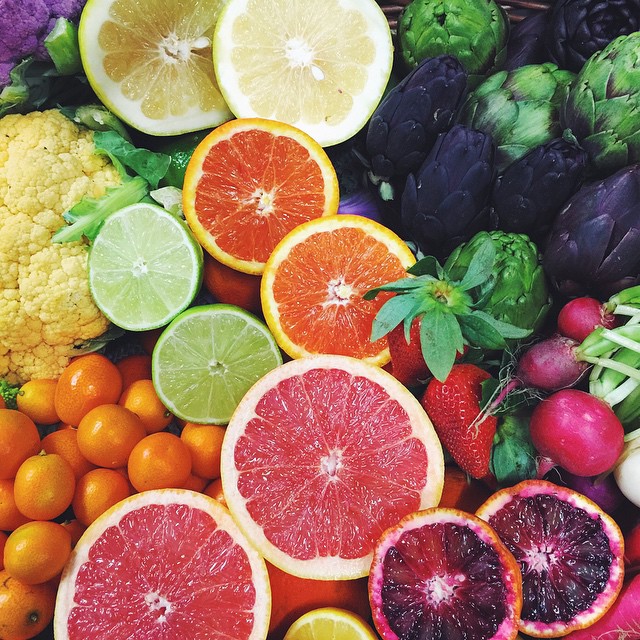 This post may contain affiliate links.
Hello friends and Happy Sunday!!  The weather has been incredible here in San Diego this weekend – 85 degrees and sunny.  I had such a busy week (3 grand opening events) that I decided to use this weekend for some much needed rest and relaxation.  This includes watching more House of Cards, playing video games on my iPad, and conducting an informal search for the best fish taco around town with the boyfriend.  Yesterday, we had some seriously tasty tacos from a food truck in City Heights.  More details coming soon.  For now, let's dish.
There's been quite the controversy unfolding recently surrounding this year's Food52 Piglet cookbook competition.  Have you been following along?  If not, here's a recap:

Adam Roberts of The Amateur Gourmet was asked to judge one of the first rounds of The Piglet where he had to review A Kitchen in France and Fancy Desserts and select one winner.  During his comic book-style review, Roberts started by critiquing the look, feel and design of the two books; cooked and shared several recipes from each book; and finally selected Fancy Desserts as the winner.  Roberts' review was novel in format, sarcastic (to be expected from Roberts), funny, and honest . You can read the review here.  So how did this comedic review turn into a full blown foodie controversy?  Keep reading.
For some of the Food52 readers, Roberts' critique of A Kitchen in France was a bit too honest (read through the 100+ comments at the bottom).  And Mimi Thorisson, the author of A Kitchen in France and Manger, was also not impressed.  She responds to Roberts' review here in the section titled "Me and Mr. Roberts."  Mimi's lengthy and scattered response eventually leads to this scandalous tidbit:  "But there is another part of me that can't help feeling that his approach is a bit shallow (which is fine since this is all in good fun and it's good not to take things seriously, especially not cookbooks) but also a tad, dare I say it … sexist. Women don't want to be judged on their looks, and neither do cookbooks."  She dropped the S word.
Roberts then offers an olive branch to Mimi and Food52 comes to Adam's defense.  But now the Internets are responding.
Lottie + Doof wrote an interesting essay titled "You're Boring," where they discuss the lack of constructive criticism in the food blogging world. "We lack criticism. And that lack of criticism leads to a sameness that is suffocatingly boring."
Is It Sexist to Judge a Cookbook by Its Pictures? (original forum no longer available) published by Eater calls out both Mimi and Adam, but ultimately leads to this conclusion: "And so here we are at the second — and more important — occasion of wrongness: Roberts doesn't think he's being sexist in his review, but he is."  I find it interesting that there's only one comment on this post.  Perhaps they've yet to sort through their pending comments?  Be sure to read that single comment though.  It's a good one from Adam Roberts.
So what are your thoughts on all of this?  I've been following both The Amateur Gourmet and Manger for years.  I find Adam's blog entertaining, and the his recipes just work.  I read Mimi's blog mainly for the photography.  Seriously, it's gorgeous.  In regards to the controversy, I find myself siding with Lottie + Doof.  I really don't think sexism is at play here.  Instead, this is a case of an author having a personal reaction to a professional critique of their work.  With my full time job, my work is constantly being critiqued and reviewed, and I never take this feedback personally.  It's what helps me grow in a professional setting.  We could probably use more of this constructive criticism here in the food blogging world!
Enough with the serious talk!  Check out these tasty links from the Internets:
Last weekend, I went to a San Diego Food Blogger event at one of my favorite food spots, Specialty Produce.  This is where I purchase most of my produce and pantry items.  Specialty Produce is a local wholesaler that stocks most of the restaurants around town.  Over 3 years ago, I discovered that they are also open to the public, and I've been a loyal shopper ever since.  At the event, I learned that SP turns over every piece of produce in the warehouse every 2 – 3 days.  That's how they keep all their produce so fresh!  They also run a Farmer's Market Box program similar to a CSA (#SpecialtyProduceFMB).  Each blogger at the event got one of these boxes.  Using this recipe as a guide, I roasted up a number of the beautiful vegetables found in my FMB with miso, garlic, ginger, maple syrup and sesame oil.  I paired the finished miso-roasted vegetables with some brown rice and soft-boiled eggs for dinner.  So easy.  So delicious!  Check out a photo of the pre-roasted vegetables here.
I've got a cookbook giveaway going on here.  Check it out!
I'm going to finish with Carly Rae Jepsen's latest music video.  Enjoy!
0