Did you know April is National Grilled Cheese Month?  I recently realized this, so I dedicated several delicious weeks this month to perfecting one of my favorite grilled cheese sandwiches, the Kimchi Grilled Cheese.
This post may contain affiliate links.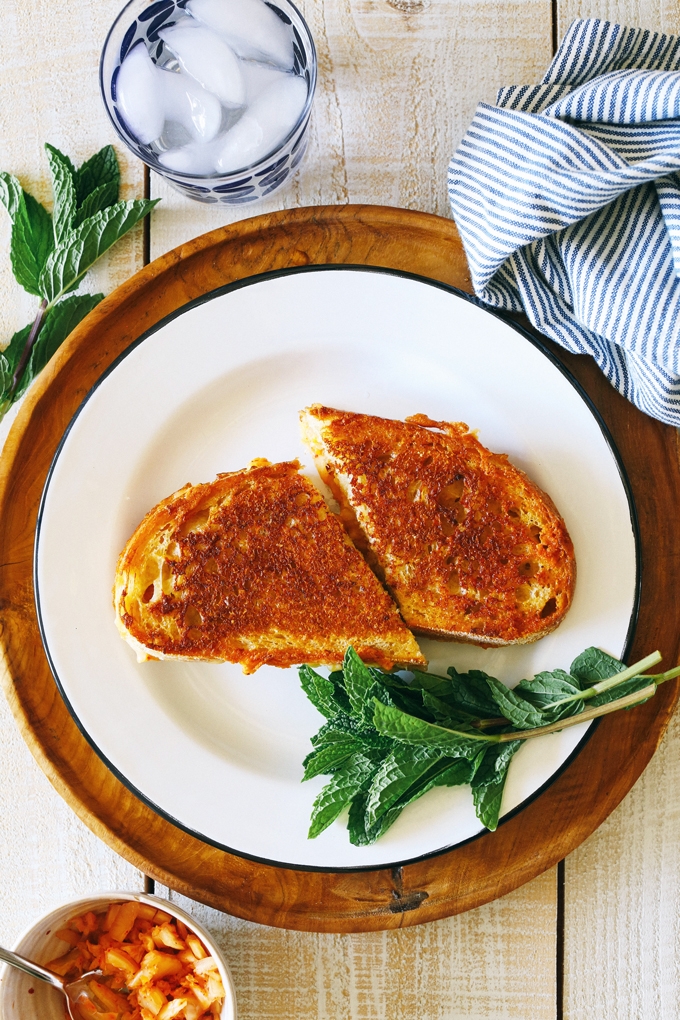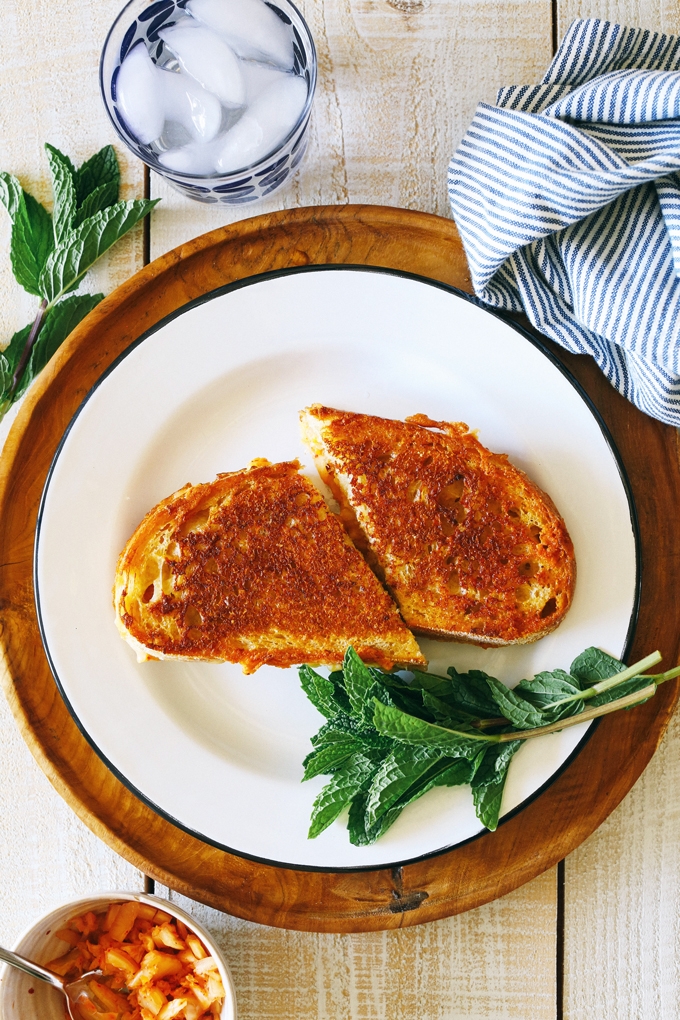 Several months ago, I discovered the amazing pairing of kimchi and cheddar one evening after work.  I often come home starving after a long day of work, and I like to eat a little snack before diving into dinner preparation.  These snacks consist of leftover bread with olive oil, bits of cheese , slices of cured meat and/or any of the various fermented or pickled things sitting in my fridge.  Kimchi, a Korean fermented cabbage, makes regular appearances during evening snack time.  Here's what my various bites looked like that evening:
Torn chunk of bread dipped in evoo.
Torn chunk of bread dipped in evoo.
Cheddar.
Kimchi?
… … … Cheddar.
Kimchi.
Cheddar.
Kimchi.
Cheddar.
On repeat until eventually I was completely full.  I didn't make it to dinner that evening.  Since then, I've formalized this tasty snack time duo into a proper dinner, the Kimchi Grilled Cheese. Continue reading for the recipe.
I mentioned the word "perfecting" up top, because this sandwich went through several iterations before I finally landed on the recipe below. Here's the winning breakdown:
Two slices of crusty Italian bread get slathered with softened butter infused with grated Parmesan cheese.  As the bread cooks on the skillet, it will develop a salty, golden crust that crunches as you bite into it.  The grated cheeses and chopped kimchi get mixed in advance to ensure even melting and flavor distribution as the sandwich cooks.  Fresh mint just sets off the rich, bold flavors of the cheddar and kimchi.
I enjoy spicy kimchi with a sour fermented flavor and minimal fishiness, but use whatever is available (and enjoyable) to you.  You can also make your own!  When paired with cheese, the flavor of the kimchi will mellow out a bit.
The beauty of the grilled cheese sandwich is that you can really use whatever you have on hand.  No Kerrygold Skellig in the fridge?  Try sharp cheddar.  No Italian bread?  Give sourdough a go.  Missing the mint?  Try cilantro!  The key is to know the technique behind making a perfect grilled cheese.  Here's some tips:
The butter must be at room temperature, so you can easily spread over the bread without tearing it.  If you've neglected to let the butter come to room temp, try mayo!
The cheese must be grated to ensure even melting.  Thin thin thin slices of cheese also work, but they must be… thin!  I find it easier just to grate the cheese.
The kimchi must be chopped finely to ensure even distribution.
The mint is optional, but it really does provide some nice contrast.  Make sure it's chopped well, and don't go overboard!
Cooking the sandwich in a seasoned cast-iron skillet is preferred, but a non-stick skillet will also work.
That's about it!  Now give this grilled cheese recipe a try 🙂
Check out my recipe for Kimchi and Bacon Pizza here.
Kimchi Grilled Cheese
Ingredients
2

tablespoons

unsalted butter, at room temperature (this is crucial)

2

tablespoons

freshly grated Parmesan cheese

2

slices

crusty Italian bread

3

heaping tablespoons grated Kerrygold Skellig (or other cheddar)

3

heaping tablespoons grated Monterey Jack cheese

3

tablespoons

chopped cabbage kimchi

Chopped mint for sprinkling (optional, but highly encouraged)
Instructions
Add butter and Parmesan to a small bowl, stirring to combine. Spread 1 tablespoon of the Parmesan butter over 1 side of each slice of bread (so 1 tablespoon per slice). Set aside. Add Skellig, Monterey Jack and kimchi to a medium bowl, tossing to combine.

Preheat a seasoned cast-iron skillet (or non-stick skillet) over medium heat. Once hot, add one slice of bread to the skillet, buttered side down. Quickly and carefully, evenly spread the cheese-kimchi mixture on the non-buttered side of the bread. Sprinkle the cheese-kimchi mixture with a little chopped mint (about 1 teaspoon). Place the remaining slice of bread on top, buttered side up.

Cook the sandwich until the bottom side is golden brown and the cheese is starting to melt. Carefully flip the sandwich, and continue to cook until the other side is golden brown. Transfer the sandwich to a plate and enjoy immediately!
Notes
This recipe easily scales up and down. The amount of Parmesan butter and cheese-kimchi mixture needed will vary based on the size and quantity of your bread slices. Just keep the ratios the same and scale up or down as needed. For the butter, it's 1 part unsalted butter and 1 part Parmesan cheese. For the cheese-kimchi mixture, it's 1 part grated cheddar, 1 part grated Monterey Jack and 1 part chopped kimchi.
Tried this recipe?
Tag @brandiego on Instagram so I can check it out!
I partnered with Kerrygold on this article.  They provided me a selection of their delicious cheeses to sample. #KGgrassfed.
Here are some other wonderfully cheesy recipes on Kitchen Konfidence: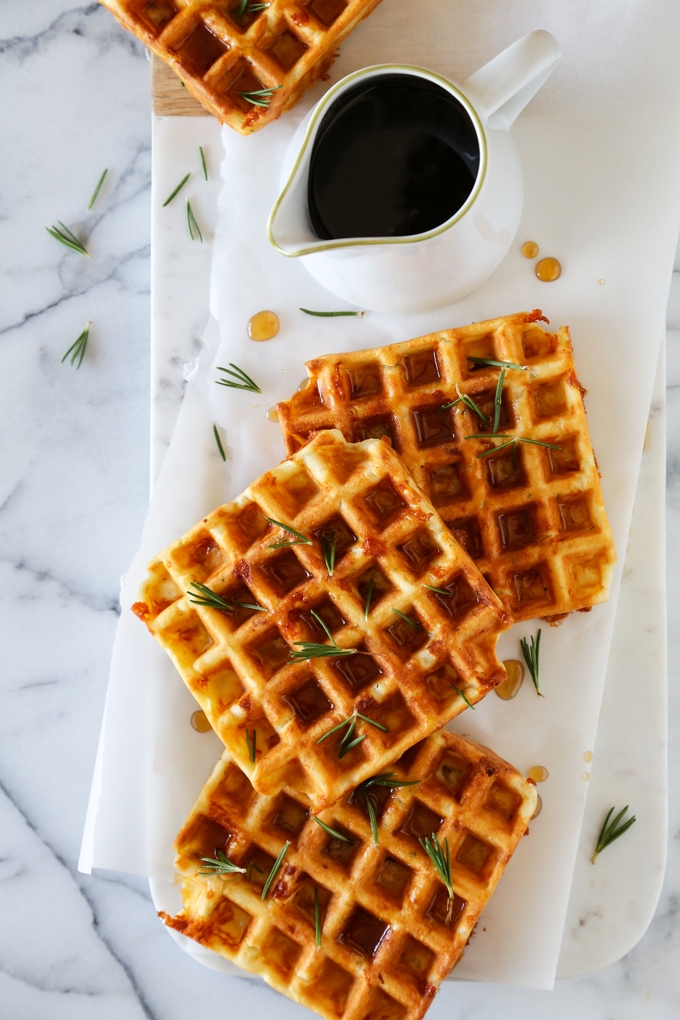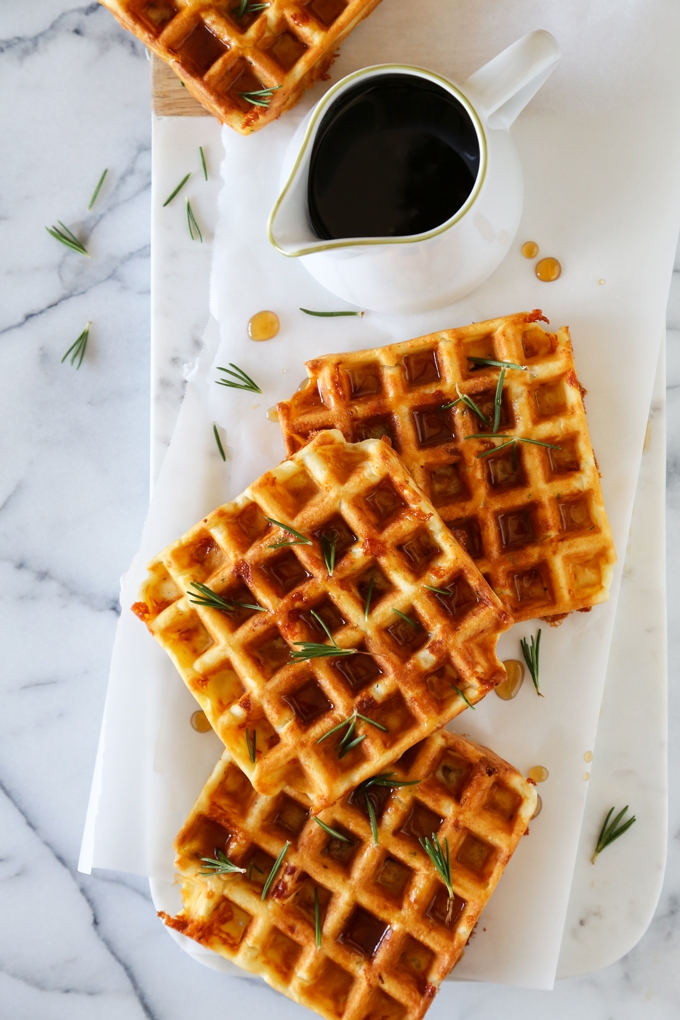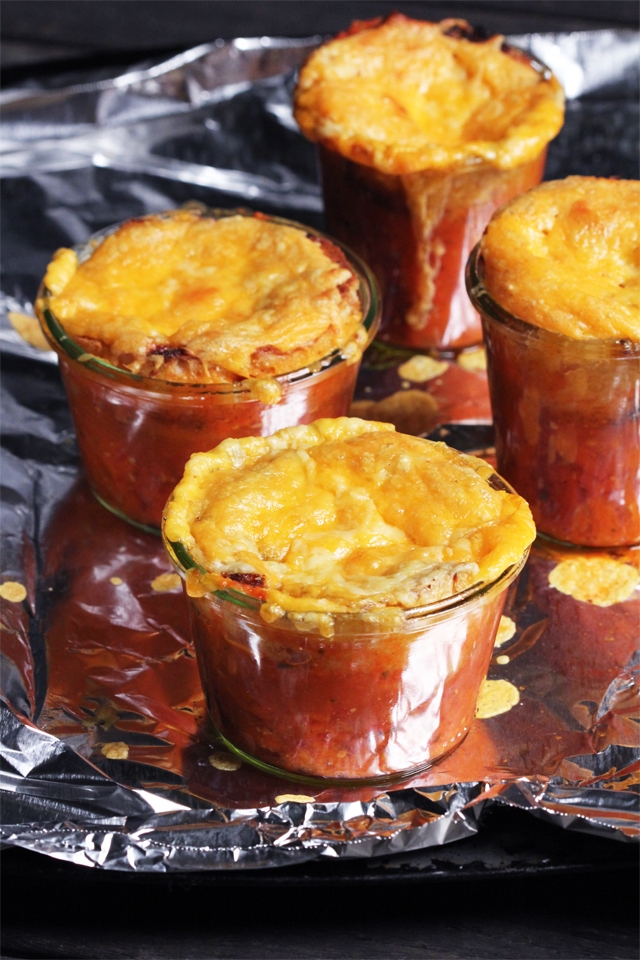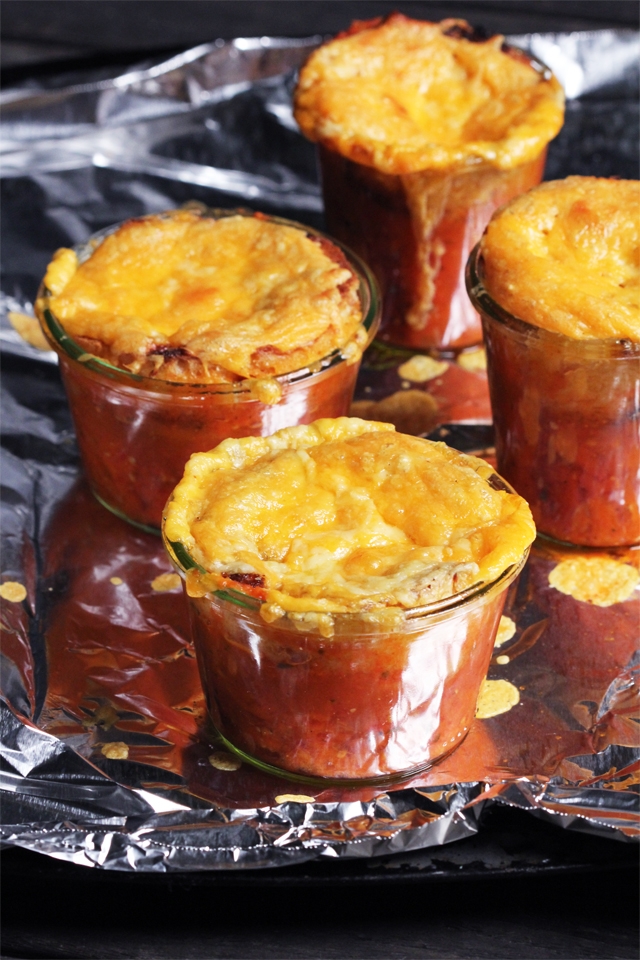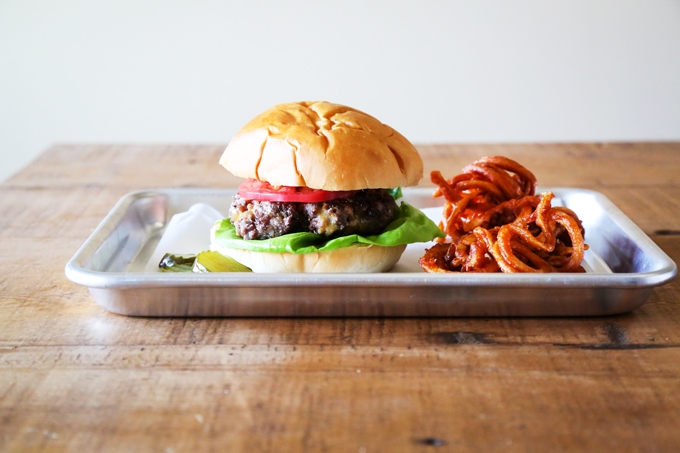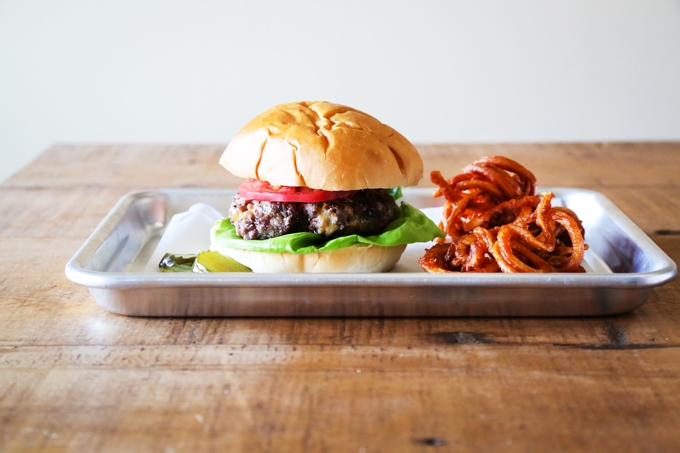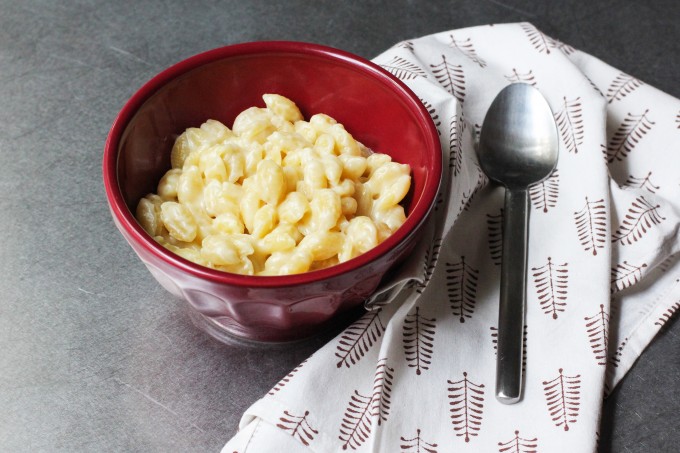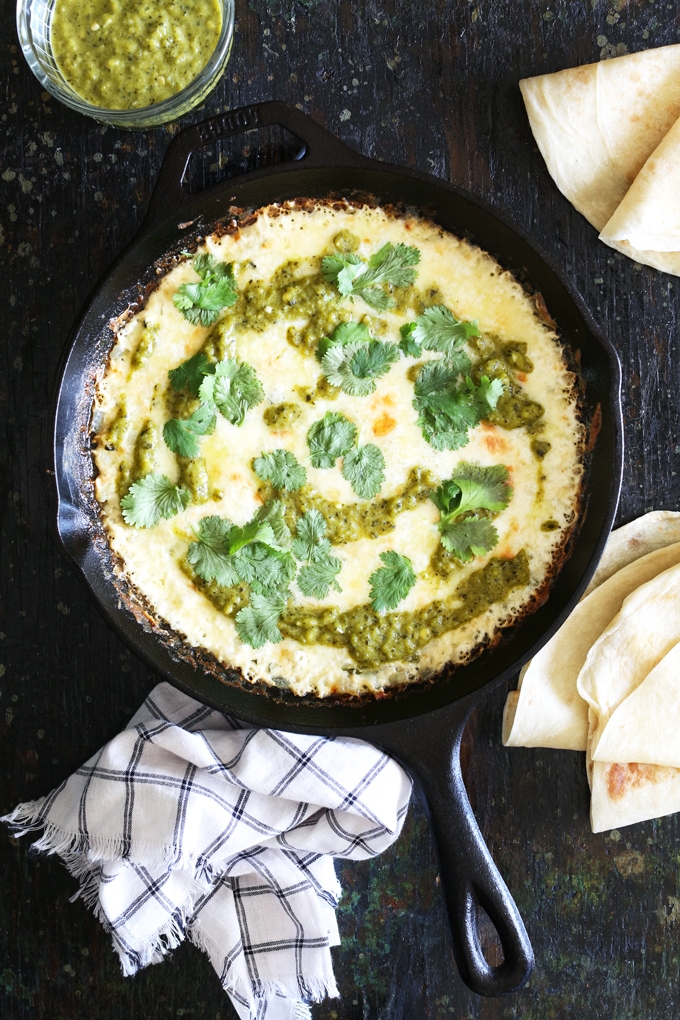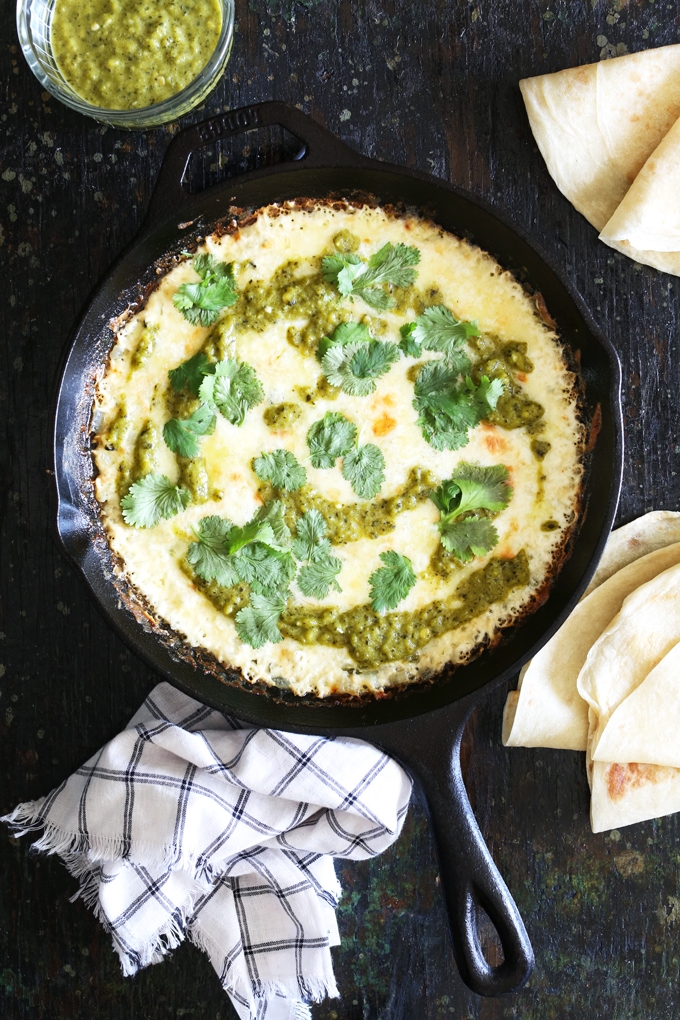 7