Good morning and Happy Monday!
This post may contain affiliate links.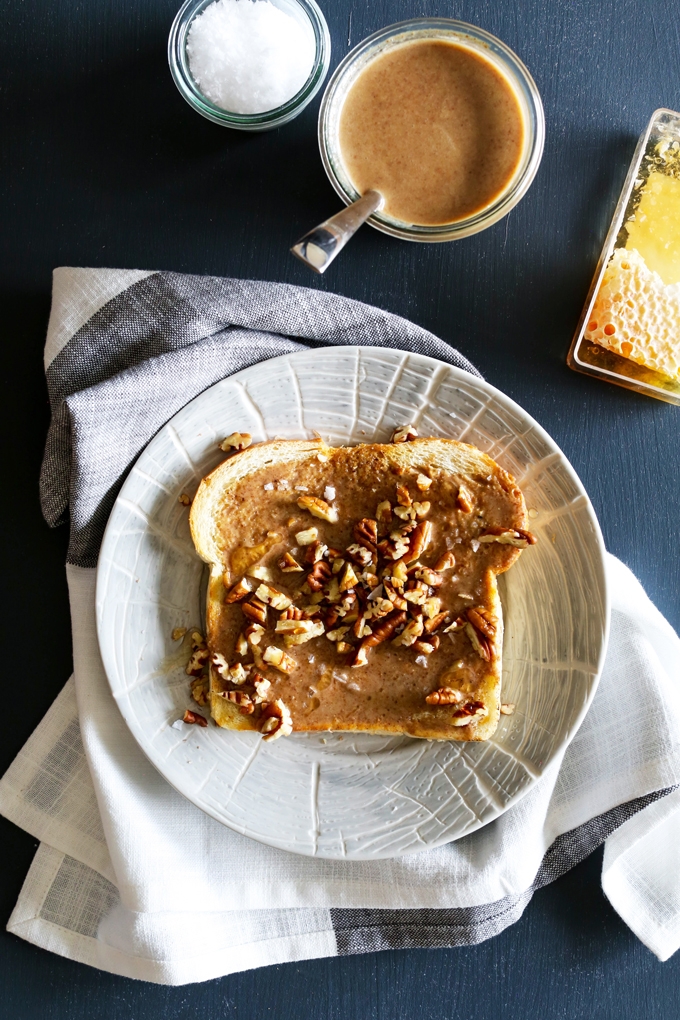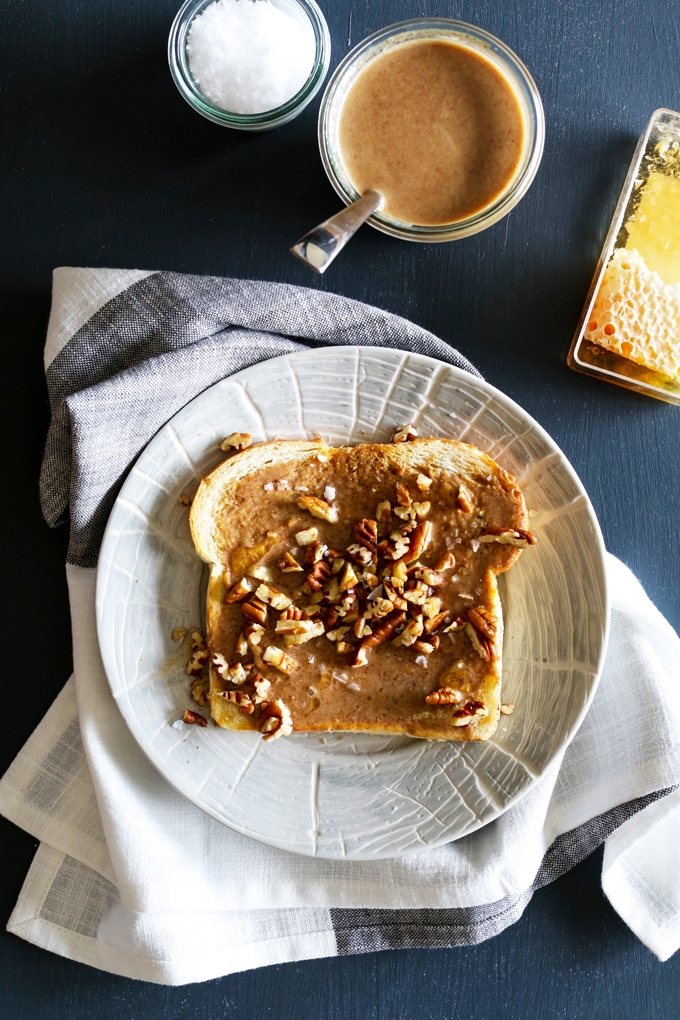 Perhaps you are wondering why I am so cheery on a post-Holiday Monday morning.  The reason?  I'm currently enjoying a slice of this Roasted Pecan Butter, Honeycomb and Sea Salt toast.  Crispy, smooth, salty and sweet, this loaded toast starts with a slice of crunchy bread slathered with homemade Roasted Pecan Butter.  Finished with chopped pecans, glistening Maldon salt and dots of sticky honeycomb, this simple-to-prepare breakfast can make any morning a special occasion (especially Mondays!).
I mentioned a homemade Roasted Pecan Butter above, and let. me. tell. you, it's so easy to make.  All you need is several cups of pecans, sea salt and a food processor (or blender).  As the food processor whirs on, the pecans go from chopped to a paste to a puree to (eventually) a smooth butter.  Finish with sea salt to taste.  Continue reading for the recipe.
I've been itching to make homemade nut butter since reading about the process (+many variations) in Peanut Butter Comfort.  I'm glad I finally got around to it!  Imagine the possibilities: maple pecan butter, ginger pecan butter, coconut pecan butter, cinnamon pecan butter and gingerbread pecan butter to name just a few.  The process can be applied to other nuts as well: almonds, walnuts, pistachios, etc.
Roasted Pecan Butter, Honeycomb and Sea Salt Toast
Ingredients
For the Roasted Pecan Butter:
4

cups

pecans

1/2

teaspoon

fine grain sea salt, plus more to taste
For the toast:
Sliced bread, chopped pecans, honeycomb (or honey) and flaky sea salt
Instructions
To make the Roasted Pecan Butter, preheat an oven to 450°F and set a rack in the middle of the oven. Spread pecans out evenly on a rimmed baking sheet, and toast in the oven until fragrant (10 – 15 minutes). Start checking the pecans around minute 10, and keep a watchful eye to avoid burning. Let pecans cool completely.

Transfer pecans to a food processor or high-powered blender, and add sea salt. Process for 10 – 15 minutes until the pecans turn into a smooth butter, scraping down the sides several times throughout. Season to taste with additional salt (I added 1/4 teaspoon more). Pour Roasted Pecan Butter into a clean jar, and store in the refrigerator for up to several weeks.

To make the toast, crisp up a slice of bread in a toaster or oven, then top with a couple spoonfuls of Roasted Pecan Butter. Scatter chopped pecans over the toast, dot with honeycomb and finish with a sprinkling of flaky sea salt. Enjoy immediately.
Tried this recipe?
Tag @brandiego on Instagram so I can check it out!
Check out some other delicious DIY projects on Kitchen Konfidence: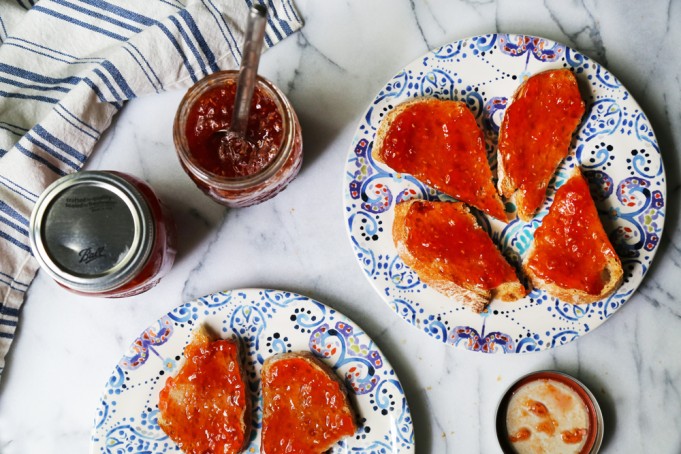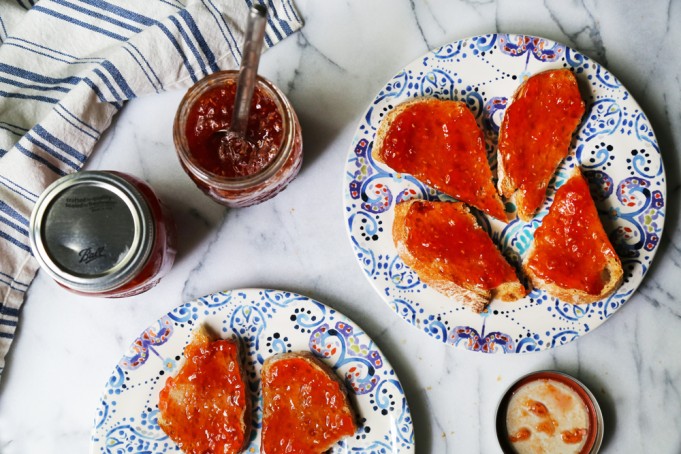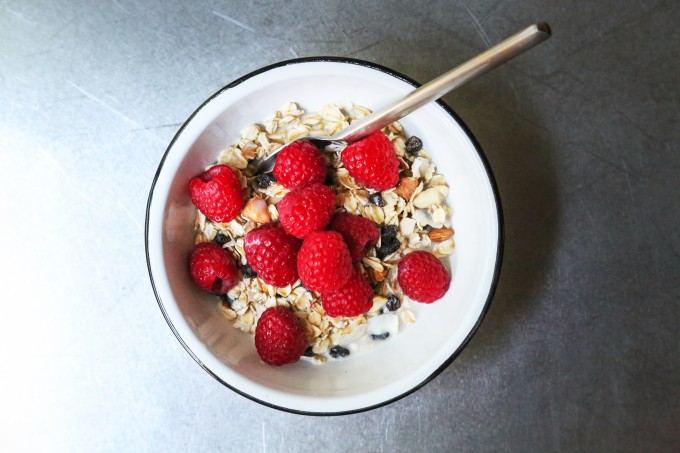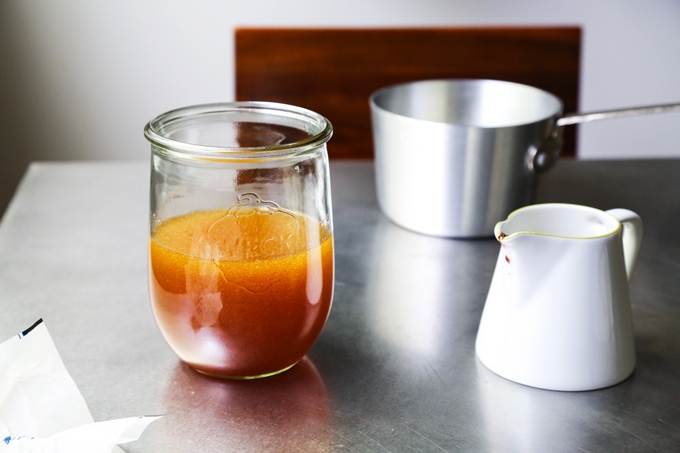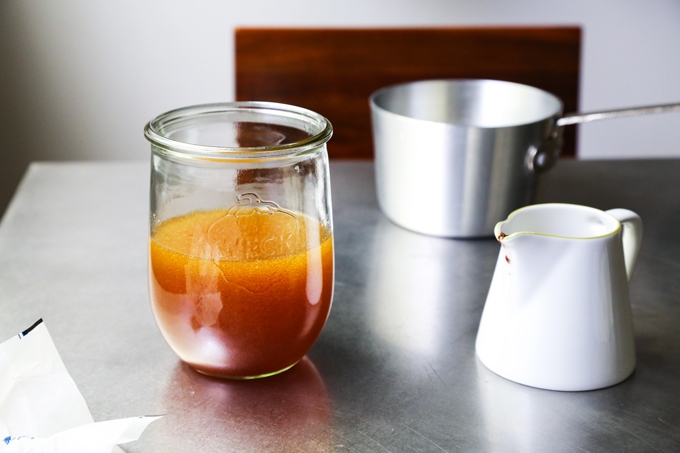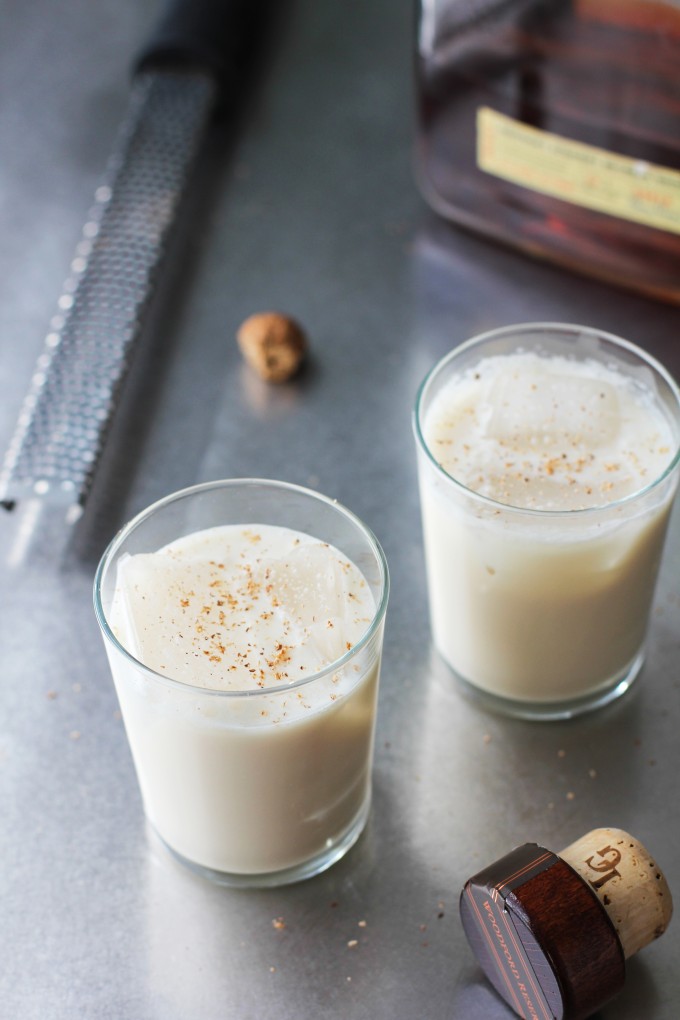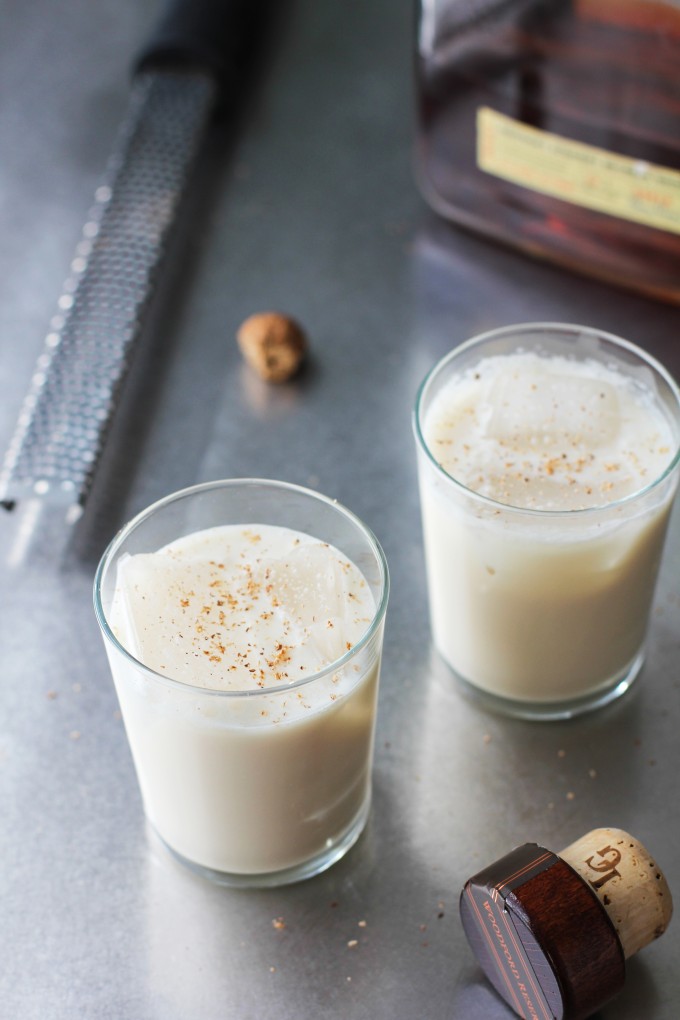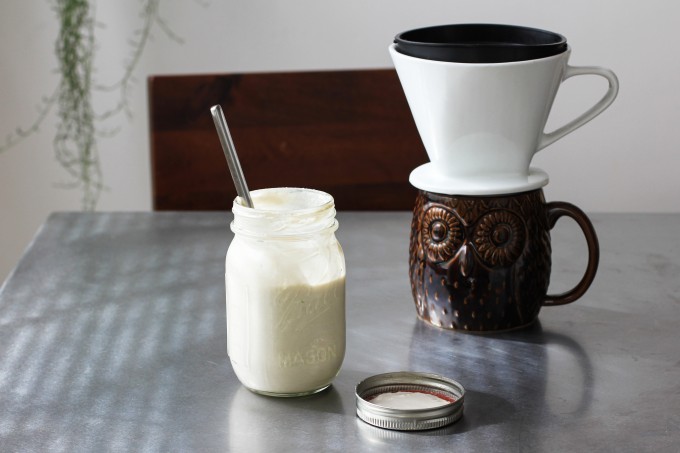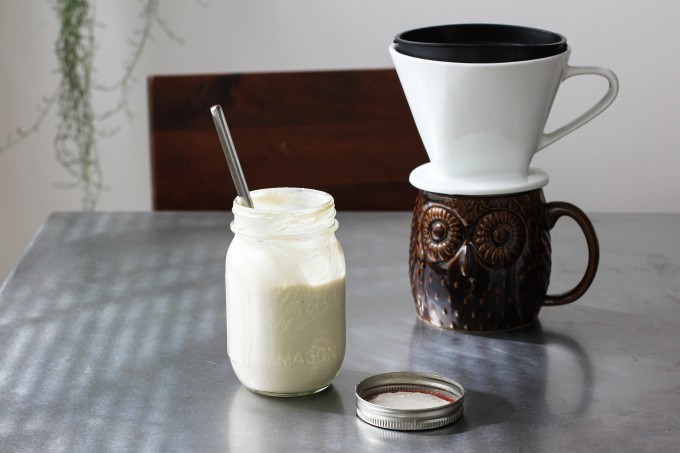 6