Kitchen Konfidence is officially 5 years old!!  Gosh, can you believe it?!
This post may contain affiliate links.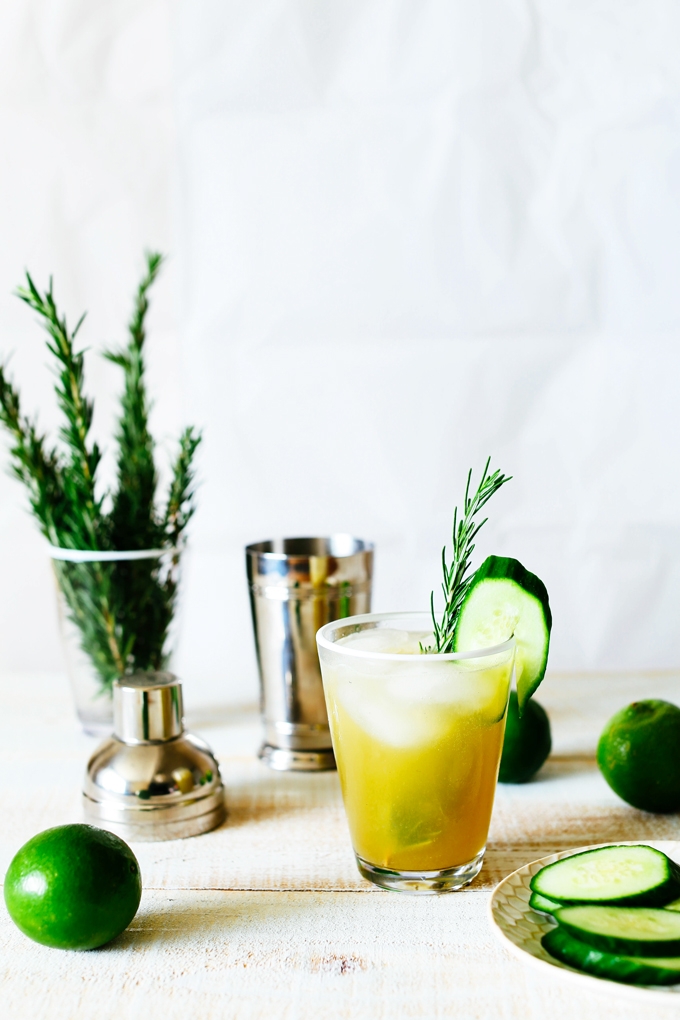 I started Kitchen Konfidence back in 2010 as a way for me to express and share my passion for food through recipes and photography.  And I'm glad to say that Kitchen Konfidence continues to act as my creative happy space 5 years later.  I love cooking, I love photography and I love sharing my recipes.  I love that moment when someone tastes something I've made, and their eyes grow wide, the corners of their mouth turn up to a smile, and they exclaim, "YUM!"  These are the things that keep me going.
Another big part of why I still enjoy blogging is YOU!  All of the readers, bloggers, friends and family that continue to check in here, leave comments, send e-mails, tweets and all other manner of communiqué.  Connecting with other passionate foodies is what makes this FUN.  So thank you.
Finally, I've really grown to enjoy all of the local San Diego activities that I get to do as a result of being a food blogger.  Events with the San Diego Food Blogger group, restaurant experiences around town, product tastings, local partnerships and my monthly recipe column in Pacific Magazine.  The San Diego food scene has really come up since I first moved here back in 2004, and I love being just a small part of the big picture.
From time to time, I like to look back at my old recipes to see how I've grown over the years.  For example, take a look at my original post on Blueberry Ice Cream.  The photos are dark, the focus is way too tight on several photos and the recipe is in an unfriendly format.  Also, remember FoodBuzz??  I do miss that.  Last year, I reposted the same Blueberry Ice Cream recipe, reimagined with an Oat Crumble Topping.  My photos are now bright, vibrant and there's even an animated gif thrown into the mix!  I'm not saying that these photos are perfect, but they're definitely improved!  Week-by-week, Kitchen Konfidence allows me to hone my photography, writing, editing, styling, recipe testing/development, and teaching skills.  It's a challenge, and I love it.
So that's it for the love fest!!  Now, on to the cocktail.  Continue reading to hear more about this Cucumber Lime Zinger plus a cookbook giveaway.

The Cucumber Lime Zinger starts with a base of homemade Cucumber, Dill and Black Pepper Vodka.  Ribbons of cool cucumber are steeped in vodka along with fresh dill and toasted black peppercorns.  The resulting infusion is crisp, complex and wonderfully aromatic.  To make the cocktail, the infused vodka is muddled with cucumber and rosemary, then shaken with lime juice, lime zest and simple syrup.  To finish, the drink is topped off with chilled sparkling water.  This Cucumber Lime Zinger is tart, herbaceous and incredibly refreshing.  Exactly what you'd want to drink on a hot summer afternoon.
This recipe comes from Summer Cocktails: Margaritas, Mint Juleps, Punches, Party Snacks, and More by Maria del Mar Sacasa, a book that's been in-use at my house for the past month and half!  Seriously, it's packed with so many fun, seasonal cocktails.  I love that Maria also includes recipes for alcohol infusions and other DIY goodies (shrubs, syrups, mixes).  If you love a good cocktail (like me!), you need to check this book out.  PS. I'm giving away two copies down below.
The lovely folks over at Quirk Books provided me with two copies of Summer Cocktails to give away to Kitchen Konfidence readers!!  Enter to win here: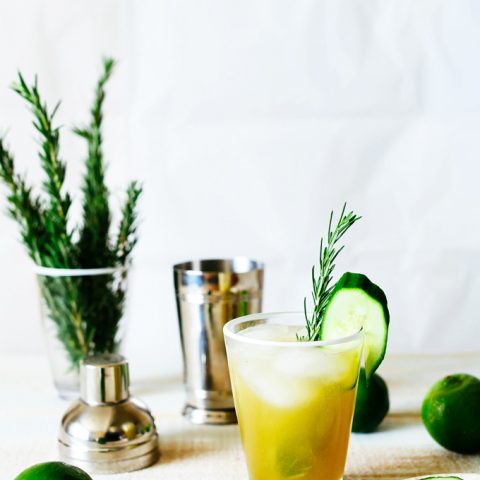 The Cucumber Lime Zinger
Ingredients
1

tablespoon

fresh rosemary needles

2

slices

English cucumber

2

oz.

Cucumber Dill and Black Pepper Infused Vodka* (recipe below)

1/2

teaspoon

finely grated lime zest

1/4

cup

freshly squeezed lime juice

2

tablespoons

simple syrup**, plus more to taste

Small pinch of salt

1/4

cup

chilled sparkling water

Cucumber round and rosemary sprig, for garnish
Instructions
Place rosemary needles and cucumber slices in a cocktail shaker, and muddle to release cucumber juice and rosemary oils. Add infused vodka, lime zest, lime juice, simple syrup, salt and ice. Shake until well-chilled (about 30 seconds). Gently stir in sparkling water, then taste for sweetness. If it's too tart, stir in a bit more simple syrup. Double strain (through the cocktail strainer and a fine mesh strainer) into an ice-filled glass, and garnish with a cucumber round and rosemary sprig.
Notes
* Don't want to make infused vodka? Try this with regular vodka, white rum or gin.
** Please don't buy simple syrup. It's very easy to make at home. Place equal parts sugar and water in a small saucepan (for example, 1 cup of water and 1 cup of sugar), bring to a boil over medium-high heat, and let boil for 1 minute. Take the saucepan off the heat, and let the simple syrup cool to room temperature before using. Done! How easy is that? Simple syrup can be stored in the refrigerator for many weeks.
Tried this recipe?
Tag @brandiego on Instagram so I can check it out!
Cucumber, Dill and Black Peppercorn Infused Vodka
Ingredients
1

English cucumber, peeled and sliced

1

small bunch of fresh dill

1/4

cup

toasted black peppercorns

750 - 1000

ml

of good quality vodka (nothing cheap, but not top shelf)
Instructions
Place cucumber slices, dill and black peppercorns in a jar with an air-tight lid. Add vodka to cover the ingredients (I used just over 750ml). Let infuse for 4 days in a cool, dark spot.

Strain infused vodka into a clean jar or bottle. Discard solids. Infused vodka will keep in the fridge for up to 1 month or the freezer for up to 4 months. The vodka won't go bad, but flavors will start to dull as time goes by.
Tried this recipe?
Tag @brandiego on Instagram so I can check it out!
Let's all have a drink to celebrate this milestone.  Cheers!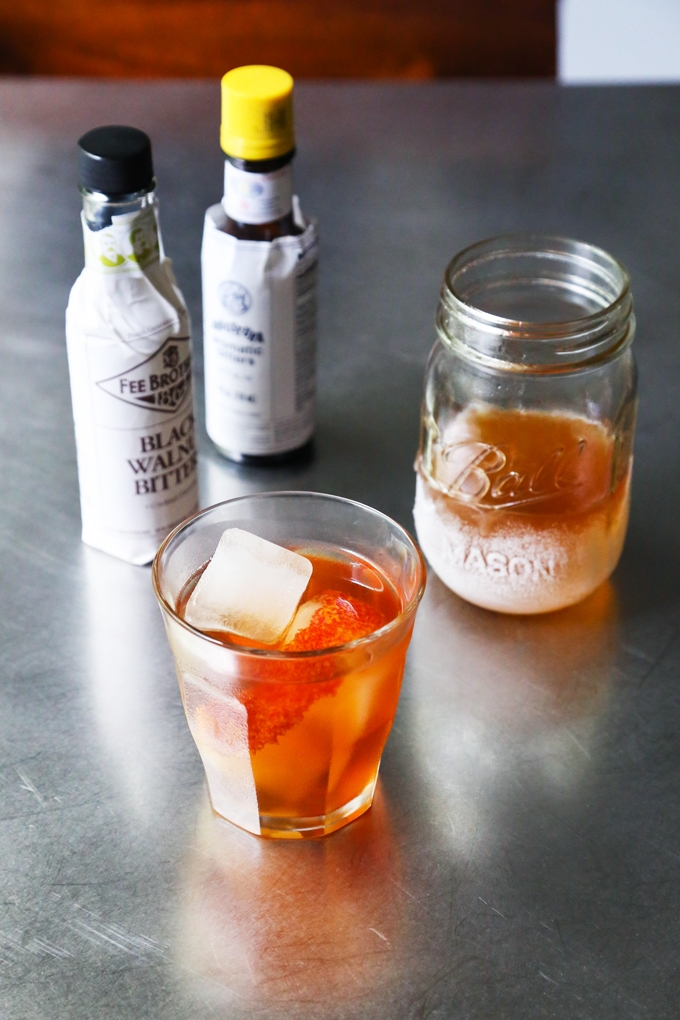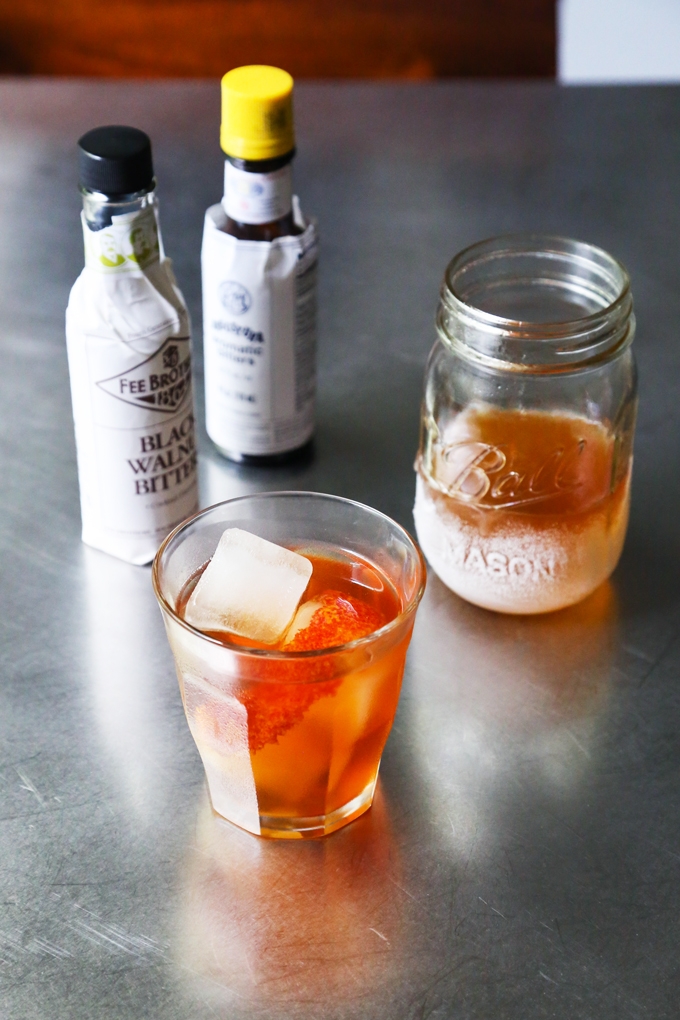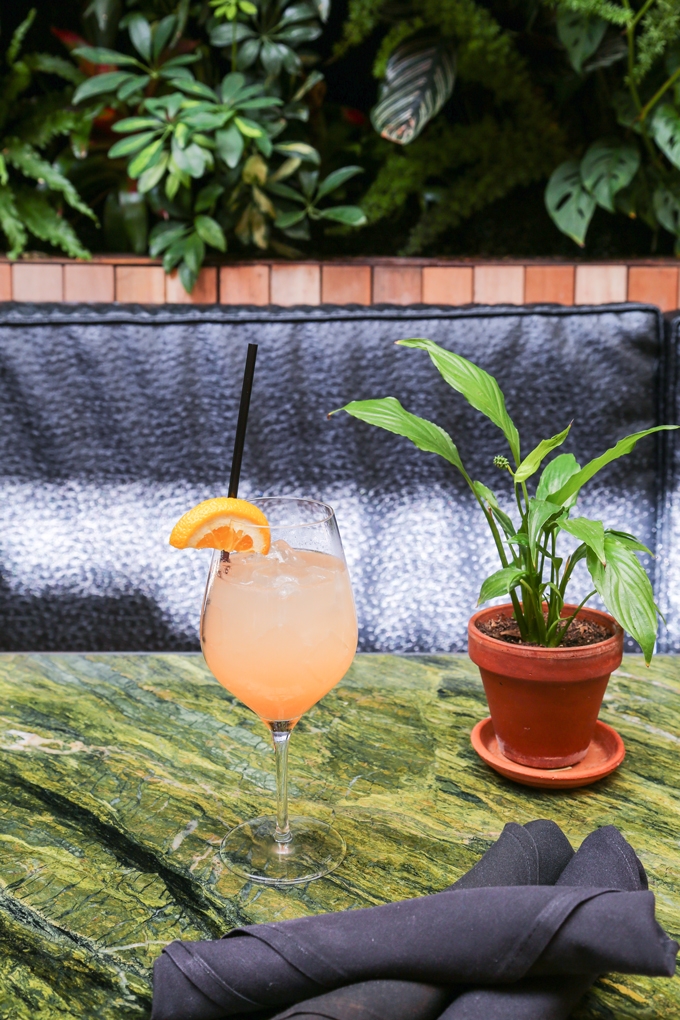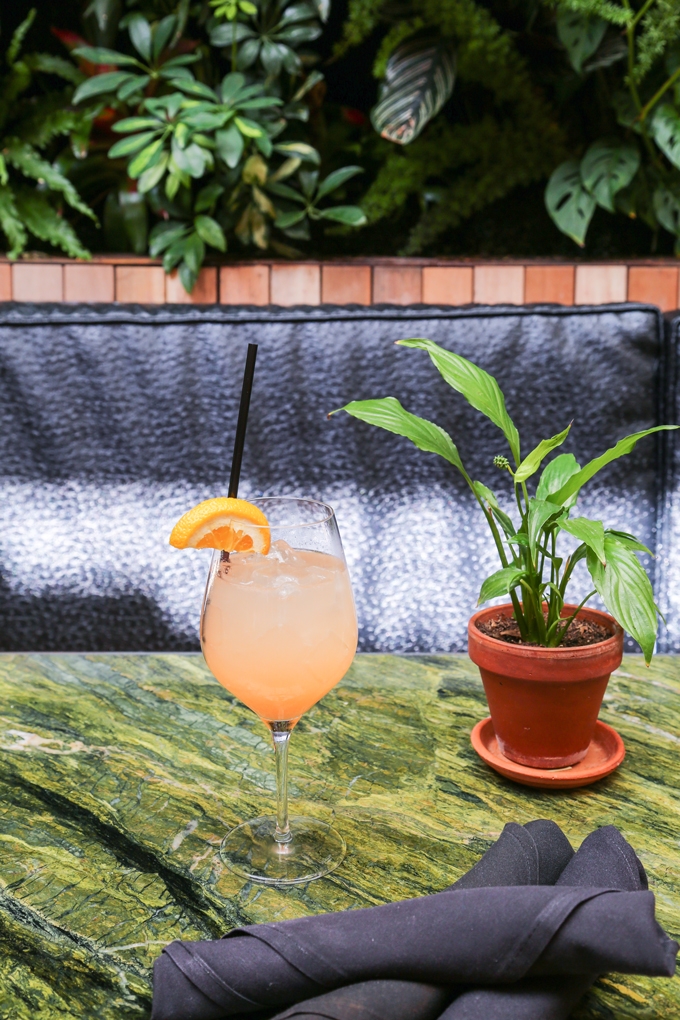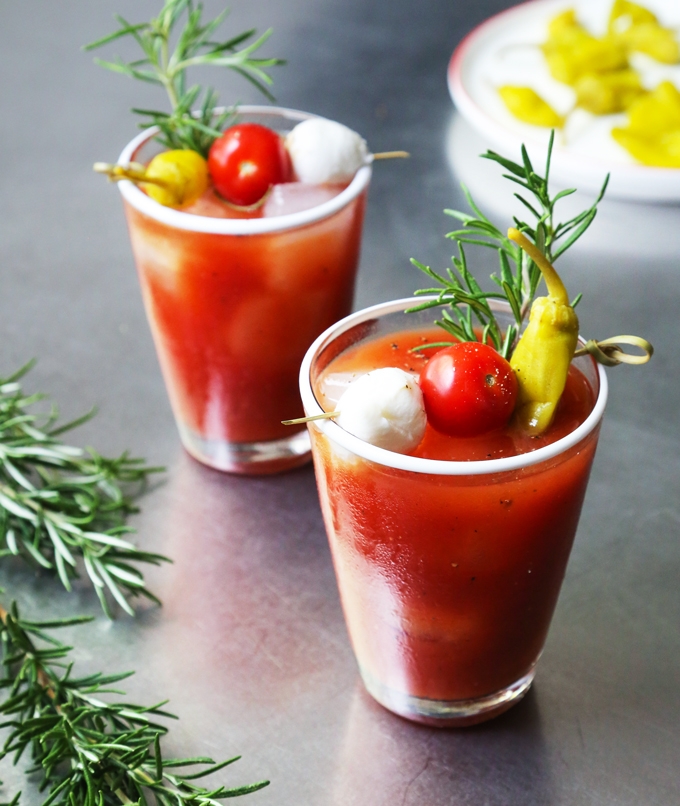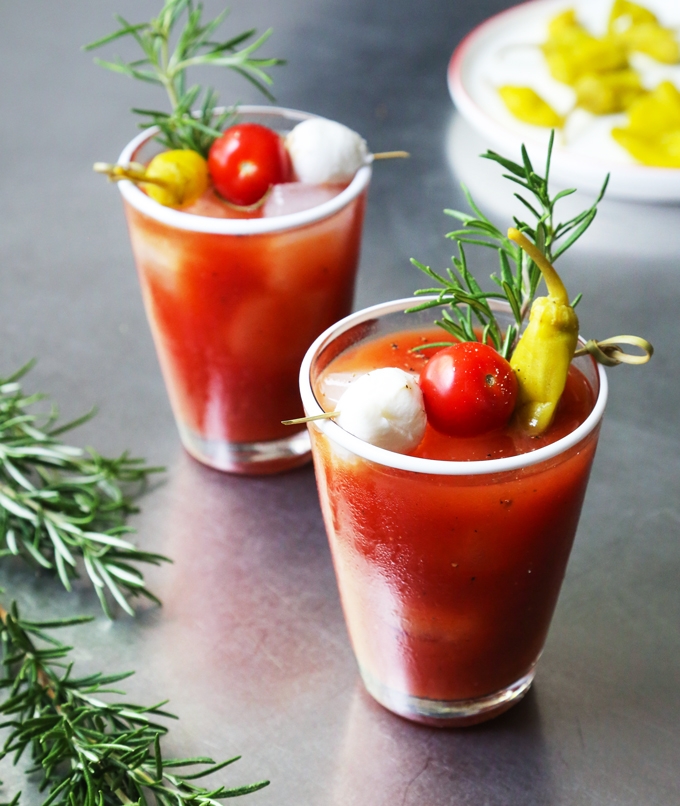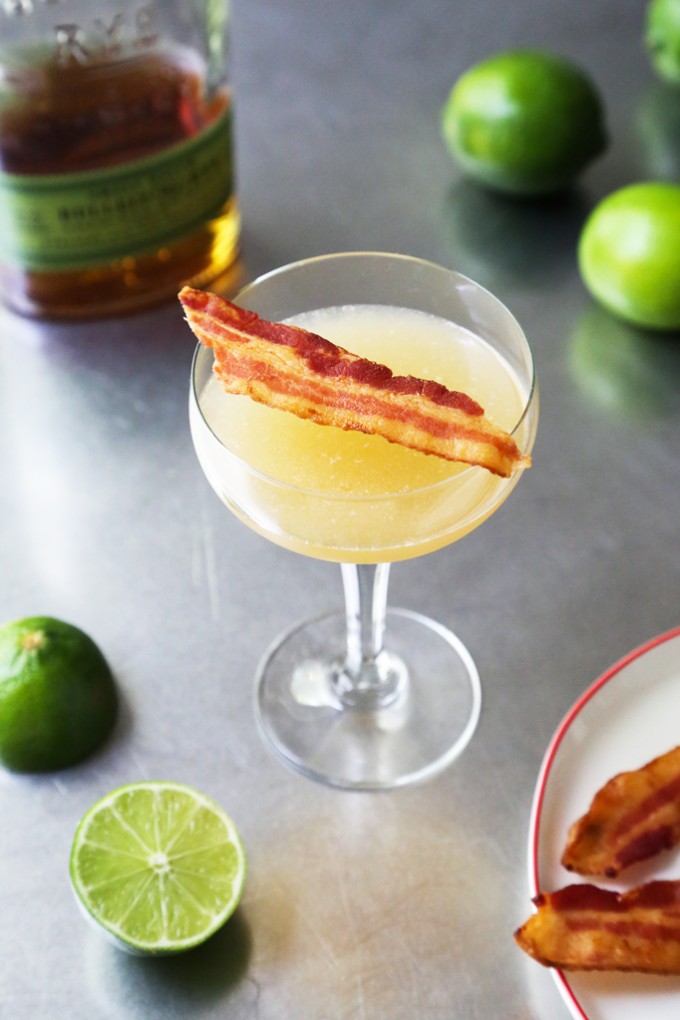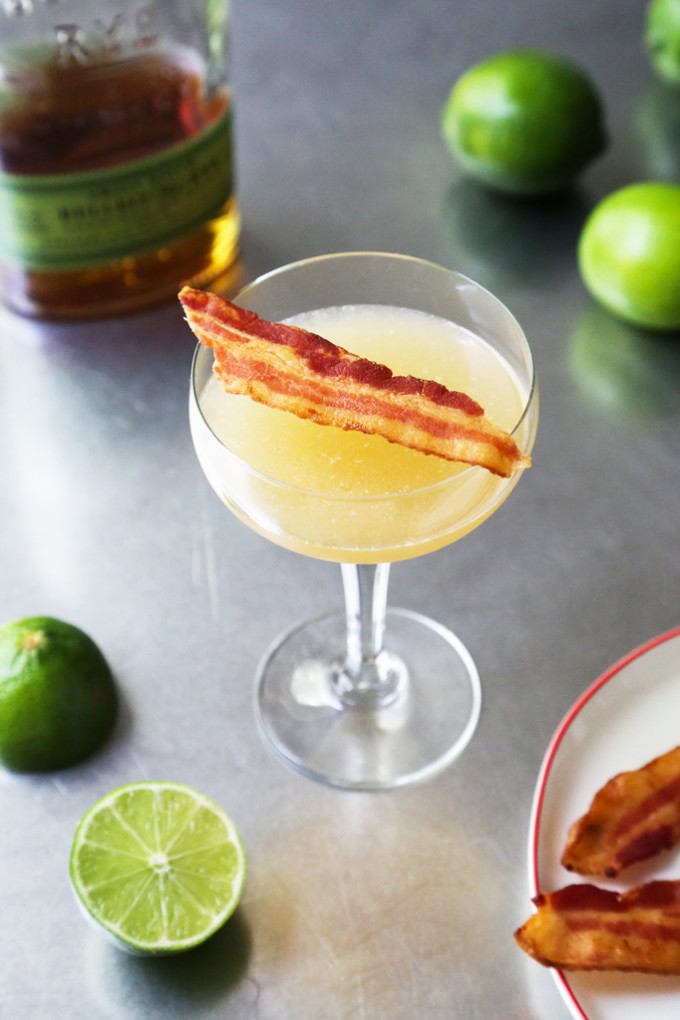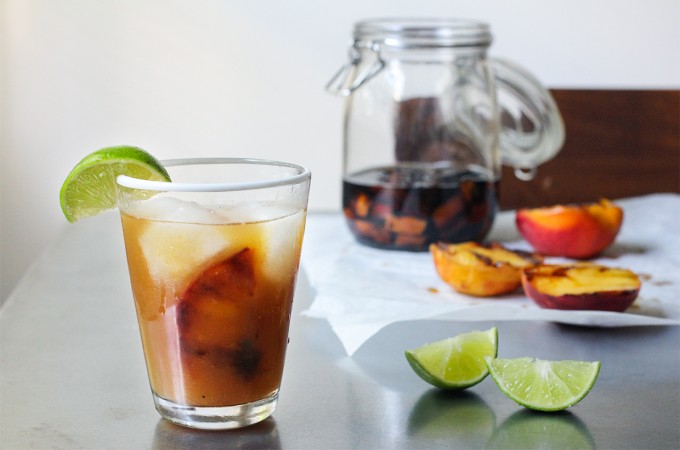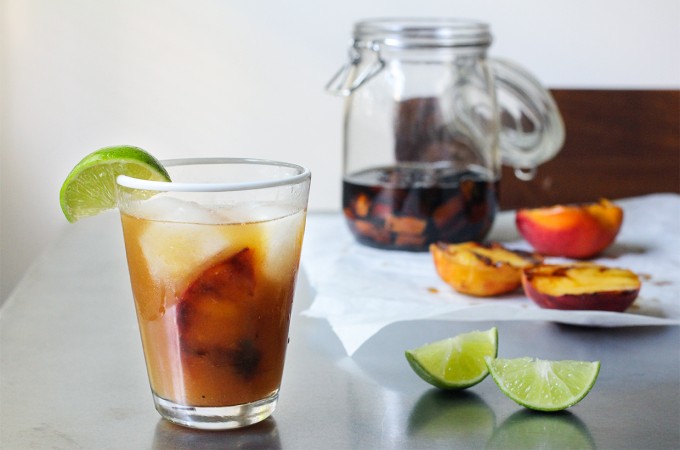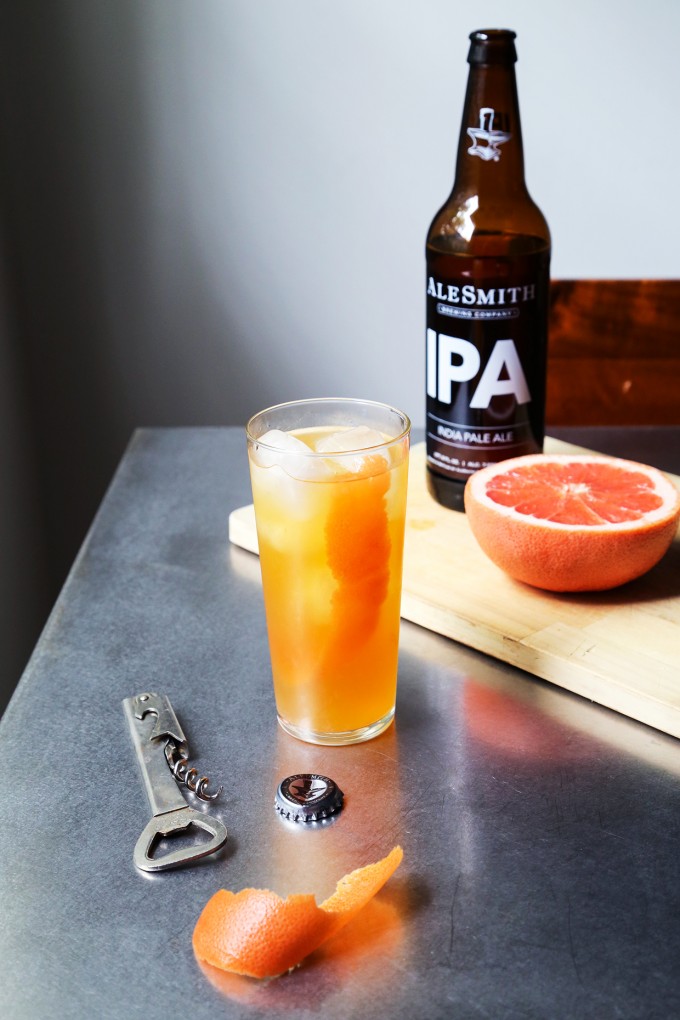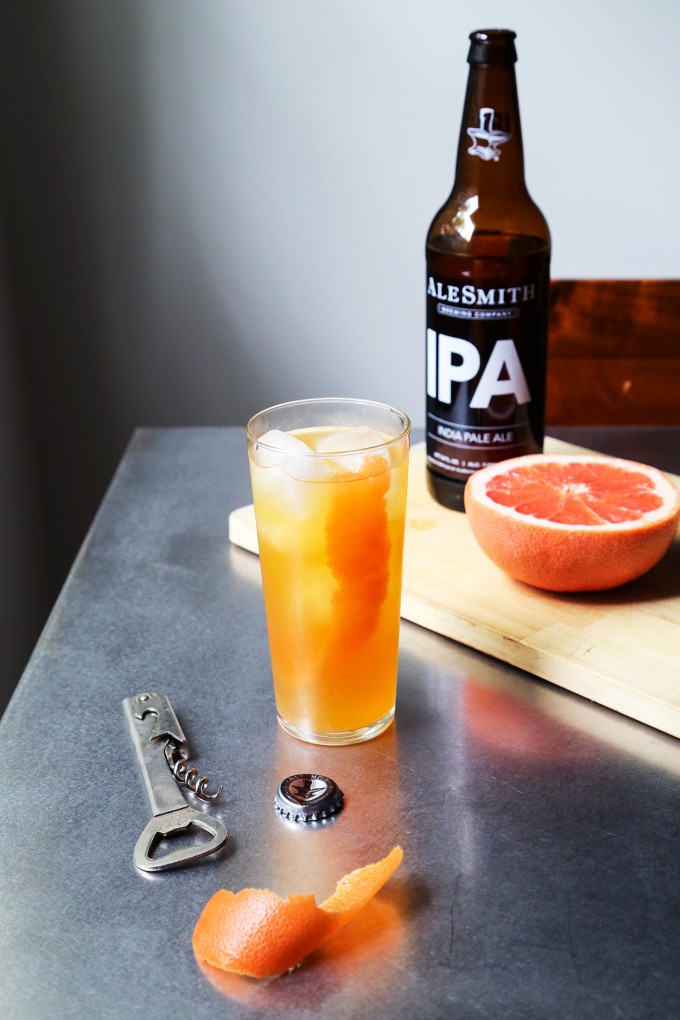 1